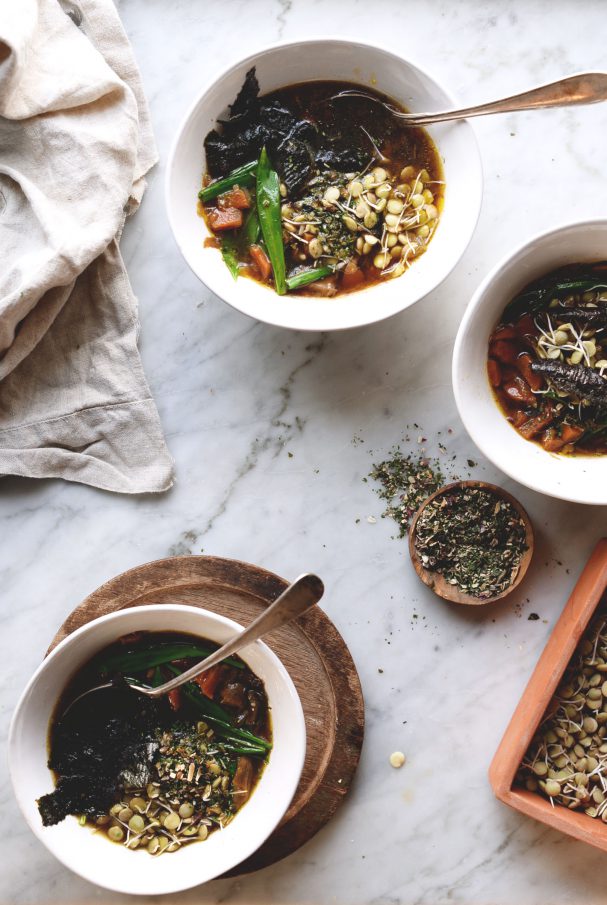 Isn't it all around in the world right now?!
The need for the next step. New ways. An anxious longing, a deep urge. Like, the things we've been working for have to come to fruition. And we're the ones to make it happen.
I see this in my life, in my friends lives and we see it in politics. It's time to up our game and take action. 2017 is an explosive year. Way more action-oriented than the past few. Are you feeling this way too?
When it comes to the food scene so much has changed since I started my Greenylicious kitchen journey back in 2009. Even in tiny Sweden, major chefs and restaurants are taking the next step in terms of vegan + vegetarian food which is so incredibly rad (and, ahem FINALLY!).
I feel like it's time to leave the beaten tracks here on Earthsprout too so today I'm sharing about something that still is next level for many (including myself!). Historically, it's something that have been on our plates since pretty much forever and it has truly interesting things to offer in terms of nutrition, versatility and flavor.
I am of course talking about sea vegetables. Friends, it's time to eat our sea greens!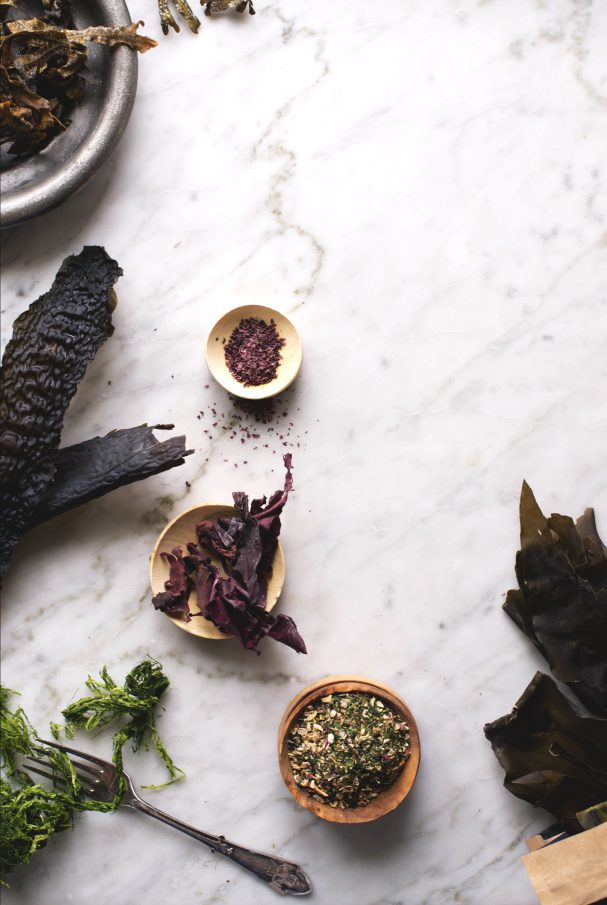 Now for some fun & fabulous news! Me and my very cool pals (seaweed harvesters!) at Catxalot have decided to join forces and bring you a full day event with all things sea-yum. There will be hands on harvesting, exploring the possibilities of the various kinds of algae, how to incorporate them in basic vegan/vegetarian recipes (so you'll actually use them!) and why they are so friggin' good for both us and the planet. We'll touch upon so much goodness during this epic day by the sea and you'll leave loaded with fresh, next-level inspiration.
The location is Catxalot's gorgeous spot in Havsstenssund and the class/workshops/cooking event during the day will be held in Swedish. I know this rules many out of the picture both location- and language-wise but I'm never one to leave any of you empty-handed. This is why I'm sharing an epic and very approachable recipe from Ocean Greens, the absolutely amazing book that my dear friend Lisette Kreischer has co-written.
Lisette is a deeply impressive woman, bringing so much lasting positive change to this earth with her work with vegan food, herbs and sea vegetables. Honestly, I have never come across a better, more inspired and inspiring book covering sea vegetables like her book does. It appeals to both the foodie, the organic gardener and the design/photo-nerd in me and I am sure it will blow your minds as well.
Caring for yourself and this planet has never been more tasty. Hit this link and move on up to the next level. I challenge you. It's time. Ocean Greens – Explore the World of Edible Sea Weed and Sea Vegetables.
Not sure seaweed is for you? Did you try a crazy spirulina smoothie and got put off for eternity? I promise you this; I'll step up and give more practical tips and tricks on how to use seaweed, where to find good suppliers and most of all, how to make them damn tasty. Feel free to add your suggestions for seaweed-y topics and/or questions in the comments below!
So to start off this week in a next-level (+ so delish) way, here's a spin on one of the amazing recipes in Lisettes book. I think you guys will love this bowl.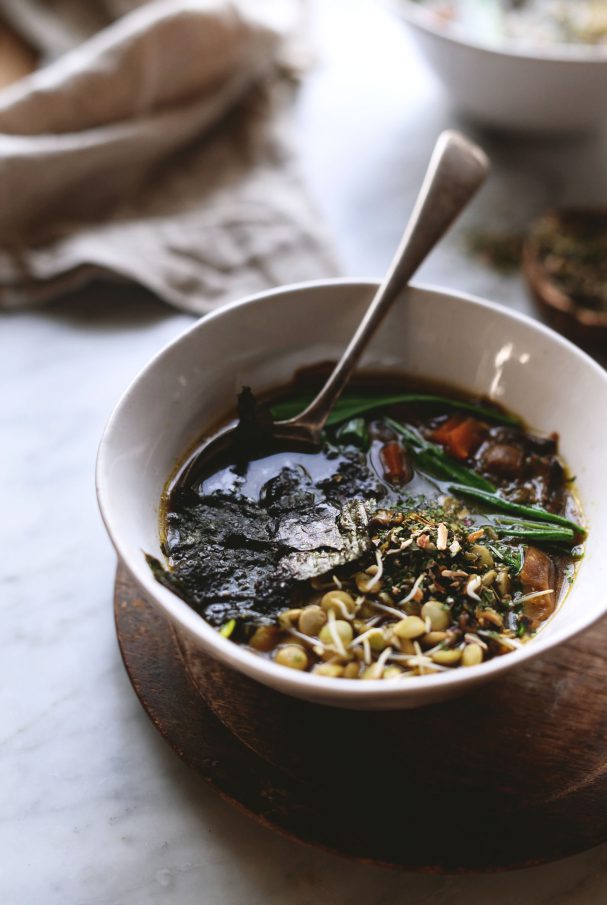 ---

Nordic Dashi Bowl

A slightly adapted recipe from Ocean Greens by Lisette Kreischer & Marcel Schuttelaar
I love making a pot of this nordic dashi, straining it and have broth for the week, ready to go in the fridge. It's divine unstrained too (remove the kombu algae though) with a few add-ins like the suggestions below. With the ramps/wild garlic and the sprouts, this is a minimalistic spring bowl but it can easily follow the seasons. Traditional dashi broth is made with dried shiitake mushrooms but since those aren't local to Sweden I opted for dried porcini instead. I dare say that, to me, the result was even tastier..
Broth
2 tbsp sesame oil
3 shallot onions, sliced
1,5 inch (4 cm) fresh ginger, minced
3 garlic cloves, minced
2 carrots, cut into 1 cm cubes
8 cups (2 l) water
1.75 ounces (50 g) dried porcini
0.7 ounces (20 g) dried kombu strips (I used Swedish kombu from Catxalot)
3 tbsp dark miso paste
2 tsp tamari
1. Gently heat sesame oil in a large pot and sauté the onions until golden brown, about 5 minutes. Add the ginger, garlic, and carrots. Sauté for about 5 minutes. Add 4 cups of water and the dried mushrooms and cook for about 30 minutes over low heat. Allow to simmer with the pot partially covered. After 30 minutes, add the kombu and cook over low heat for another 30 minutes.
2. When the broth is done, remove the kombu. Mix several tablespoons of hot soup in with the miso to make a paste and then add it to the soup. Add a dash of tamari to the broth. (in small amounts while tasting carefully!)
3. Strain all of the the soup through a cheesecloth-lined sieve and squeeze well. Make sure to collect all of the liquid. Now you have a nordic dashi! Store in an airtight glass container in the fridge for 6-7 days. Alternatively, only remove the kombu and eat as a complete soup with add-in's of your choice
Spring add-in's, per bowl
A handfull of fresh sprouts
A small handfull of ramps/ wild garlic
Pieces of toasted nori sheet
I added a sprinkle of Nordic Umami Mix from Catxalot but a few tbsp of toasted sesame seeds will do the trick too!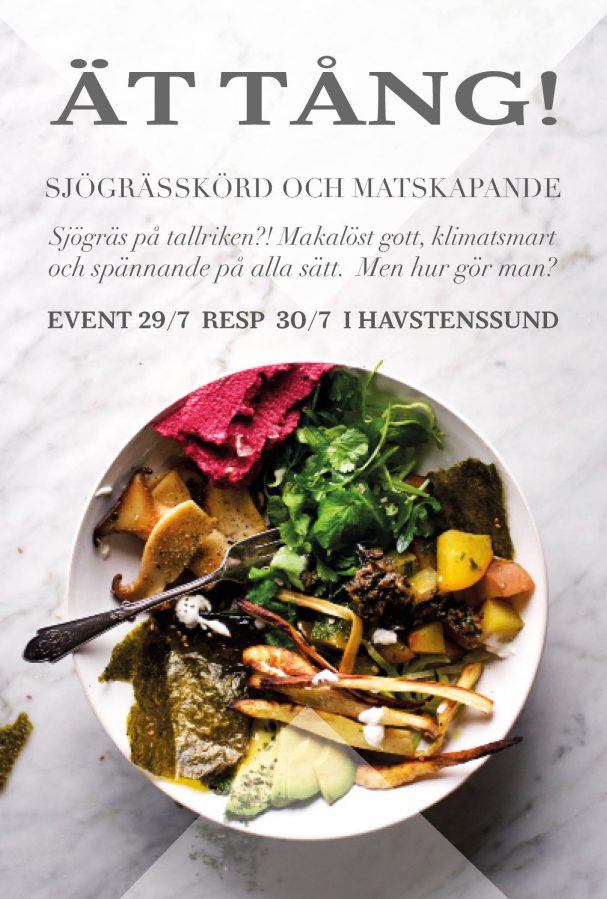 Seaweed is without a shadow of a doubt a big part of the future of food so let's hop on the train now!
Join me in July for a full day of all things sea greens (more about the event + how to book your spot HERE) ..and order THIS book!
See you in the Instaverse, friends!
°° Elenore °°