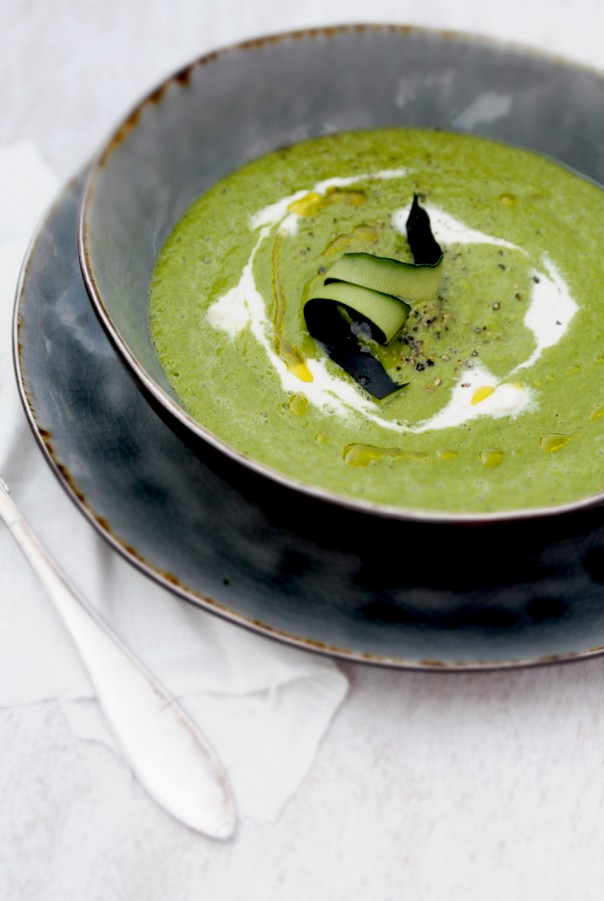 My summer holiday is on which means I won't be posting full articles with the "Fun & Fabulous Facts – section" these weeks. Abundant but short´n sweet is the model.

Galore, adv
– in abundance; in plentiful amounts
There really is no getting around the fact that we are living in pure abundance. Right our well watered vegetable garden keep giving us greens up to the point where I have no idea what to do with it all. Hrm *munch munch*. Sweden is in the middle of a (surprising) heat wave and the color of peoples front yards resemble african grounds. Seriously, I cannot remember the last time the burning sunshine just. kept. coming. It's so hot that the concept of airing out the house just seems ridiculous and Fabian and I had to sleep on the balcony last week (not that hard on either of us I have to say – lying under the full moon breathing fresh night air).
Every little cell in my body is thirstily drinking in the abundance of vitamin D from the sunshine, chlorophyll (among other things) from the leafy greens, fresh water from the zucchinis, the bursts of creativity that holidays provide and the.. promise of LIFE. Walking out barefoot in the garden with my basket and scissor not only fills our fridge and bellies, it also fills my expansive and raw soul with so much goodness it's hard to put into words. I don't know how you get that feeling of abundance that almost knocks you out (I'm curious!) but still, try this: take off your shoes and run wild and free on dewy grass an early morning. Oh, or do the same thing under the next full moon and drink in the dark light, the vastness, the.. the.. the Natural. Ecstatic. Greenylicious magic galore.
So what better way to end an abundantly sunny day than by blending the green harvest into a soup so tasty and so packed with nutrition it's insane (I keep asking myself how all that life force, protein, minerals, vitamins, essential fatty acids, chlorophyll etc etc can fit in a little curly leaf like kale?). Ah well, then I resign from trying to figure out stuff and just enjoy it instead.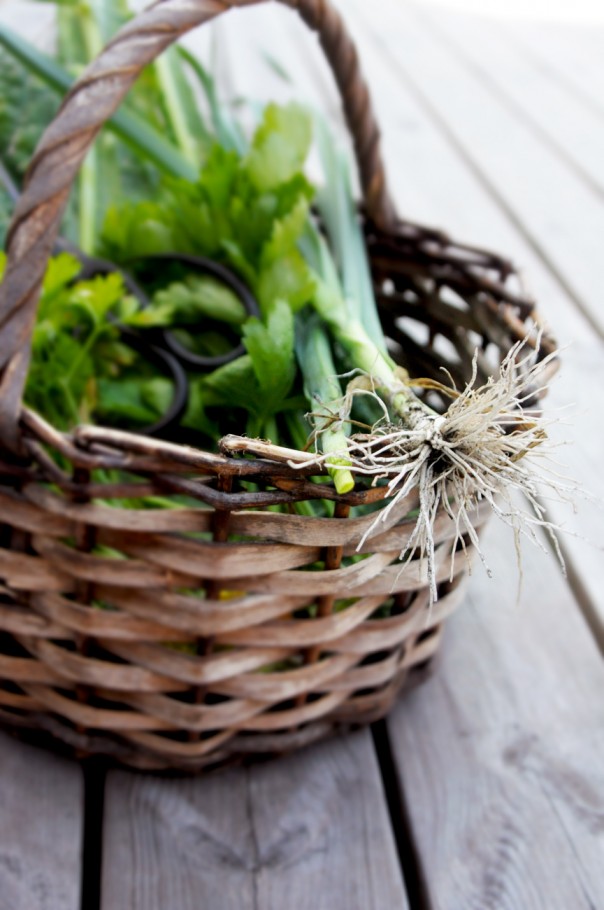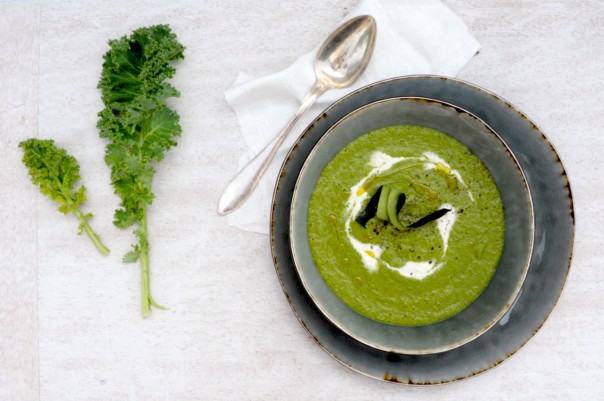 Raw Green Galore Kale soup
Are you ready for the ultimate and luscious alkaline kick? Let this kale soup enter your life and you will be surprised at how easy (and filling) these super healthy foods can be. Not into raw soups? Fry the roughly chopped veggies in a knob of coconut oil in a saucepan until tender, add the liquid and spices and then blend. Ps. the raw ginger cream is outrageously dreamy, don't skip it.
Raw Kale soup
Makes 7 cups
2 cups kale, packed
1 midsized zucchini
1 small leek (green part too)
2 handful parsley, roughly chopped
1 stalk celery
2 avocados
1 small lemon, the zest
1 clove garlic
1/4 tsp himalayan salt or other high quality salt
1 tbsp virgin olive oil
1 tbsp tamari
1 tsp balsamic reduction
pinch of chili powder (depending on the heat of your chili)
3 cups water
1. Rinse and prepare the leek, kale, parsley, celery and zucchini and pop them into a high speed blender (alternatively an immersion blender will do the job but the result won't be as smooth) with the rest of the ingredients. Add more water if you feel like a lighter soup.

Raw Ginger cream
1 cup pine nuts
1 cup water
2/3 tsp salt
1 tsp nutritional yeast
1.5 tbsp finely chopped ginger root
1. Soak the pine nuts beforehand for a minimum of 5 hours, this will make them more easily digestible and leave you with a smoother cream. Rinse thoroughly after soaking.
2. Peel the ginger using a teaspoon and finely chop up 1.5 tbsp
3. Add all ingredients to a high speed blender and blend away until very creamy.
Arrange
Pour soup in bowls or glasses, add a couple of spoons of ginger cream (swirl if you wish) a drizzle of olive oil and some freshly cracked black pepper. Enjoy the summer abundance!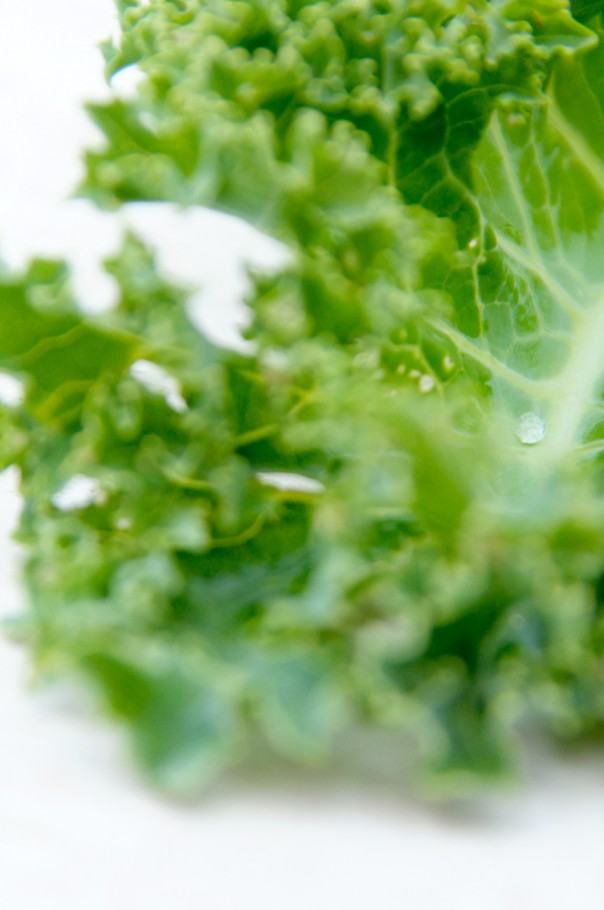 How are you feelin' the abundance, baby? Fresh raw honey? a flowery fab dress? hiking? dancing your butt off? Dig deep, write it in the comments below and I promise you'll experience more of it. (Plus it will give us other some explosive ideas!)
Green galore and hearts
yours,
Elenore (+minisprout)