Meet my Go-to, Guru & Gorgeous lover – The GSS
If you have ever seen my instagram feed (@elenoreearth) well, then you know how obsessed I am with the Greenylicious Super Smoothie. This baby truly is a magical one and now I´m hoping to rub some of it´s green greatness onto all of you, pure hearted superheroes.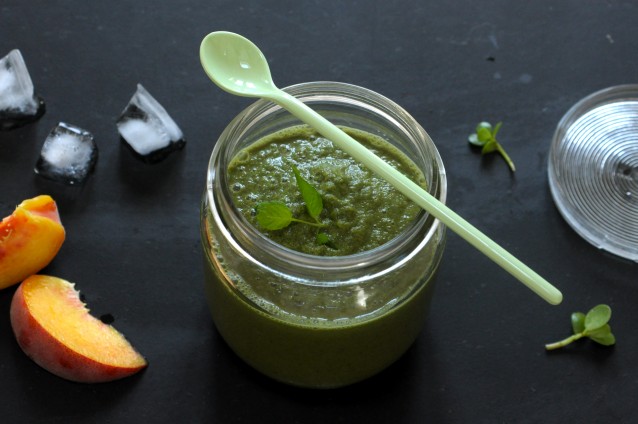 The Green smoothie have been my not-so-secret beauty/healthy/zippy energy-weapon for a long time. Even if it has changed costume details over the years depending on season and situation, the base always remained the same (gloriously green). It has been created using both hand blenders and powerful Vitamixers and the result is always bliss. By "bliss" I mean the Woopedihooo-cellular-bounce-high-on-life sort of bliss. The GSS supercharges my own (and others) passion, vitality, playfulness and all kinds of hot´n healthy things every day. Did I mention it´s very addictive? Ok, I think you got that…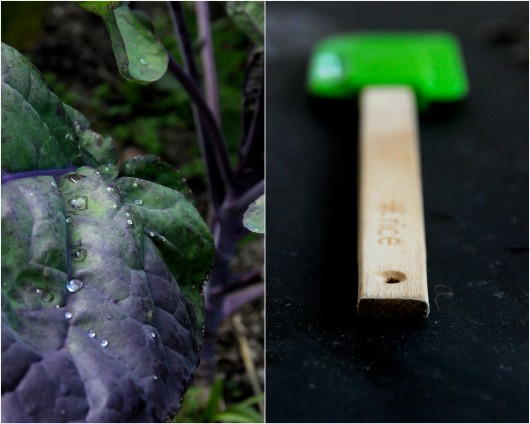 Fun & Fabulous Facts
Let´s get you in on all the goodies of the GSS (aka your new fave accessory). The Greenylicious Super Smoothie is smack-packed with dark leafy greens and if you have been hanging around in the veggie community lately you know that those darlings should be brought home. ASAP. Leafy greens are not only very yummie, they are also miracle workers giving you an extra hand in the health, energy and beauty department. And we all want that, right?
The wide spectrum of amino-acids (let me hear you say p-r-o-t-e-i-n), minerals, vitamins, antioxidants, chlorophyll and enzymes will give your fabulous body heaps of strength and happy cells. The cellular walls of the leafy greens however, has to be broken down for our body to assimilate all nutrients. That´s where the blending comes in. Sure, you could go ahead and chew 3 cups of fibrous greens every morning but I bet you don´t have the time it takes to chew long enough for the cellular walls of the plants to break down. So for us to be able to get the greatness of the vegetables, we need to bring forth our blenders (or juicers).
When living in this high-speed world where loads of toxins enter our body every day, it´s important with ongoing cleansing and alkalizing routines. When bringing the GSS into your everyday life you have come a long way in both of those departments. The Greenylicious Super Smoothie is not only filled with all nutrients (and alkaline properties) listed above, it´s also crazy loaded with fiber. Fiber collects the toxins and away they go. The result? A clean digestive tract, glowing skin, shining eyes and a satisfied full tummy (among others). You in? HELL´S YEAH!



Greenylicious Super Smoothie
This recipe makes approximately 2 servings (plus toppings and add-ins if you like).  The GSS will last for about 2 days in the fridge (in a glass jar with lid on). Another alternative is to make a huge batch and freeze, then leave a jar to thaw in the evening and next morning you sprinkle some yummy stuff onto it and you´re good to go! Remember this: organic is awesome.
2 servings
1 cup cold, pure water
3 cups of roughly chopped mixed leafy greens*
1/2 avocado
1 banana
1 apple/pear or other fruit.
1.5 tbsp freshly peeled & minced ginger
3 tbsp lemon juice
pinch of pure vanilla
pinch of powdered Stevia/4 drops of Stevia concentrate
The peel of 1/4 lemon (frozen after the Golden Detox Drink)
1. Prepare all ingredients and blend. That´s it!
*Kale, Beet greens, sprouts, shoots, spinach, swiss chard, collard greens, parsley, dandelion, purslane, romaine, lettuce, argula (to name a few). It´s important to vary your choice of leafy greens. You want all kinds of different nutrients/benefits and it´s not a very good idea to stick to only spinach for 2 years. Just sayin.
NEWBIE? Great greens for getting used to the Greenylicious super smoothie are: spinach, mache, romaine and iceberg lettuce. Adding some ice cubes at the end will increase the yummyness, plus the cold will help you get used to the flavor.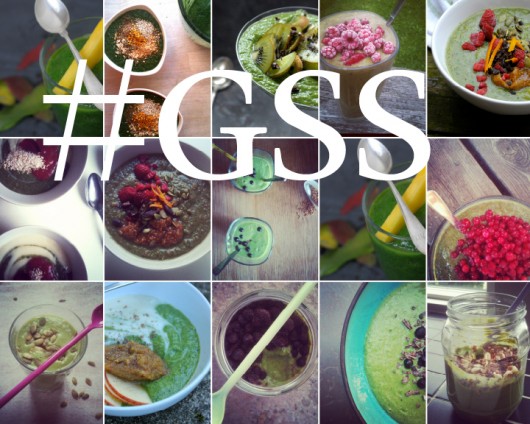 I have A LOT to thank the Greenylicious Super Smoothie for and once you start blending away, you will too.
I would LOVE to hear all about your green adventures! Have you ever met the Green Smoothie, if so, which greens do you prefer?
Tell me in the comments below or hop on over to

Facebook

and

Twitter

.
See you in the Earthsprouty crowd! We´ll recognize each other by both the green jars and moustaches.
°°Elenore°°