You can´t buy me love
You can however buy me real food (= love)
There is an old saying that you get a mans love by cooking great food for him and while that´s not entirely true in Fabians case (I did not cook much when we met), it sure is in mine. So if you wanna give me some love, get me gorgeous real food, like these tomatoes which are 100% local, fare and indeed very slave free. If heaven had a scent, it would be these freshly picked tomatoes filled with sun.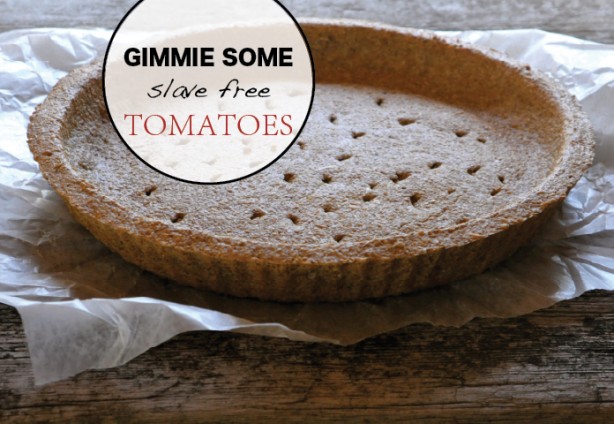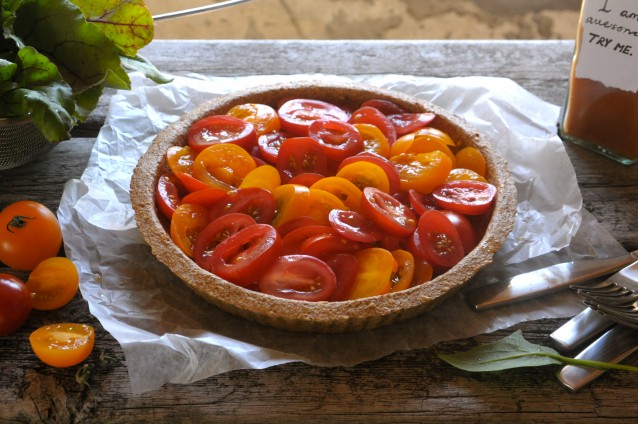 Last year when living in Spain we grew the most amazing tomatoes and then spent countless of hours slicing, laughing and sun-drying them. (Of course this goes also for grapes, apricots, strawberries and all kinds of goodies that thrive in the heat).
Even if the tomatoes tasted like perfection there in the south, there is really nothing like the homegrown SWEDISH kind. The ones that you have tended carefully from seed to plant, worried about during crazy cold nordic April nights and then finally watched stretching far and wide (and all-freaking-over each other).
This morning I went out very early to water the beauties growing in our garden (cuz we ain´t getting no more rain – FINALLY!) and with my dirty feet and sleepy eyes I felt this sparkly, giggly rush of love waking me up to the world. I got to say that until our family expands, the veggies in our garden are my babies. For anyone how has ever grown something (even sprouts) you guys know what I mean. End of story.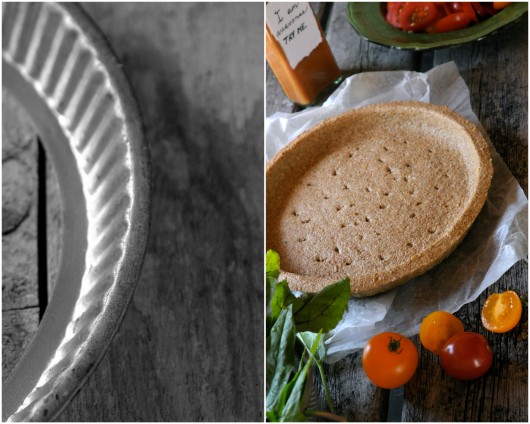 Fun & Fabulous Facts
This section has been called "Fun & Fabulous" for a long time but this week I considered changing it to "Dumb & Destructive Facts" Why? See, thanks to The giving table, this week a whole bunch of food bloggers donate our posts to shedding some EXTREMELY well needed light on the slavery happening in American tomato fields. Now I am well aware that there are many other horrible things going on around the globe but let´s focus on the tomato fields this day.
"There should be no slavery" hold hands with "There should be no red tomatoes during winter". Screw the fancy italian pasta or the just-for-color-topping on your dish. If those tomatoes have been picked by beautiful human beings, young children and adults alike that earn 1 cent per pound, there should be no tomatoes. They are out of the picture. Got it? We do not stand alone in this world and if there is anything, anything at all we can to to help each other (and there always is) then we do it. Simple as that. No human (or the earth for that matter) should be treated with such cruelty just because the recipe needs a certain ingredient. Raise your voice, wo(man)! Send a letter and write for change. Now. Then go congratulate the stores that are on board the Fair Food Program and if their not. Well, then you make that happen!
Set your intentions straight and let ALL have the opportunity to glow in the light that we all are.
Use your voice, pen, wallet, fork or whatever tool you have and get out there!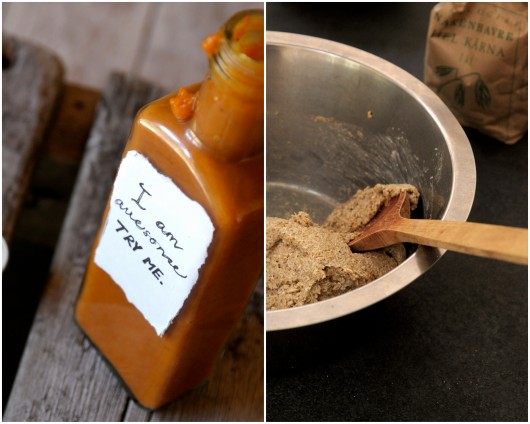 Tomato Tart + Tangy Sauce
Just as the tomatoes in this recipe are free from cruelty, as is the crust (meaning it´s vegan so that no animals have been hurt to get the ingredients). This is one of the easiest tarts I have ever made, all you need is a blender, an oven, 10 minutes (besides from the baking time) and a bunch of great whole foods.
Crust – 4 portions
(for a pan=10 inches in diameter/25 cm i diameter)
1 cup flax flour (I used golden flaw but brown are fine also)
3/4 cup oat flour
1 cup sunflower seed flour
3/4 cup water (start with a little less and see if you actually need all)
1 tbsp freshly cracked black pepper
1/2 tsp Himalayan salt
1 tsp dried thyme
1 tsp dried rosemary
1 tsp dried oregano
1. Preheat oven to 407 degrees F (225 Celsius).
2.I used a coffee grinder to produce the flours so either to that, use a blender or buy the flours.
3. Mix all ingredients in a big bowl, using a wooden spoon or such. OBS: Add little water at a time since all flours are different.
4. You should now have a very firm dough that you can press onto your lightly greased pan (I used some virgin canola oil).
5. Bake the crust until golden, about 35 minutes and let it chill.
6. Fill it with freshly sliced tomatoes tossed in the Awesome Tangy Sauce below.
Awesome Tangy Tomato Sauce
12 sun dried tomatoes (+1 cup soaking water)
2 large dates, pitted
1 tbsp peeled and finely minced fresh Ginger
1 lemon, the zest
1 tbsp Virgin Olive oil
pinch of chili
pinch of salt
1. Mix all ingredients in a high speed blender or hand blender,  pour over the sliced tomatoes and fill the crust with all it´s yummieness!
2. Enjoy with a large garden salad dressed with some tamari and liquid tahini.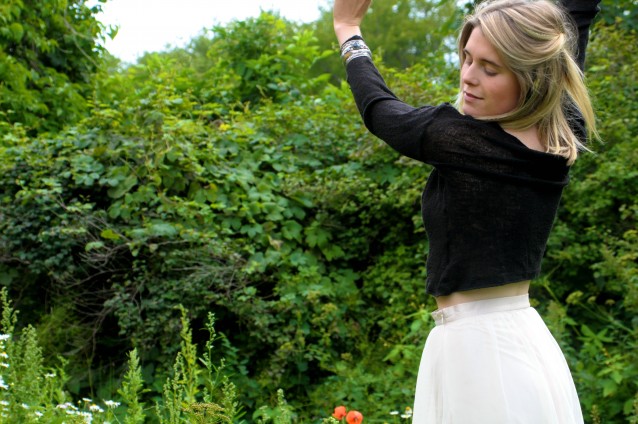 Because EVERYONE have the right to dance through life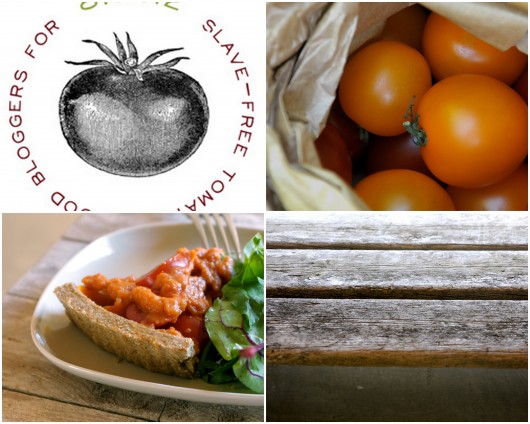 So just as real love cannot be bought it´s the same thing with tomatoes, you cannot fake the real deal. Grow´em, Buy´em local and stuff your face with´em (in this tart) because every precious person on this earth is our brother or sister and WE together MAKE things BETTER!
How do you get your fare groceries? Friends with a farmer? Weekly shopping at a farmers market? CSA box or maybe you are lucky enough to have a garden of your own? Tell us in the comments below and continue the conversation at Twitter and Facebook.
Love ya, Friends (TRULY!)
°°Elenore°°
ps. Alla mina tummar är hållna för att detta recept vinner tomattävlingen hos fantastiskt inspirerande Matgeek