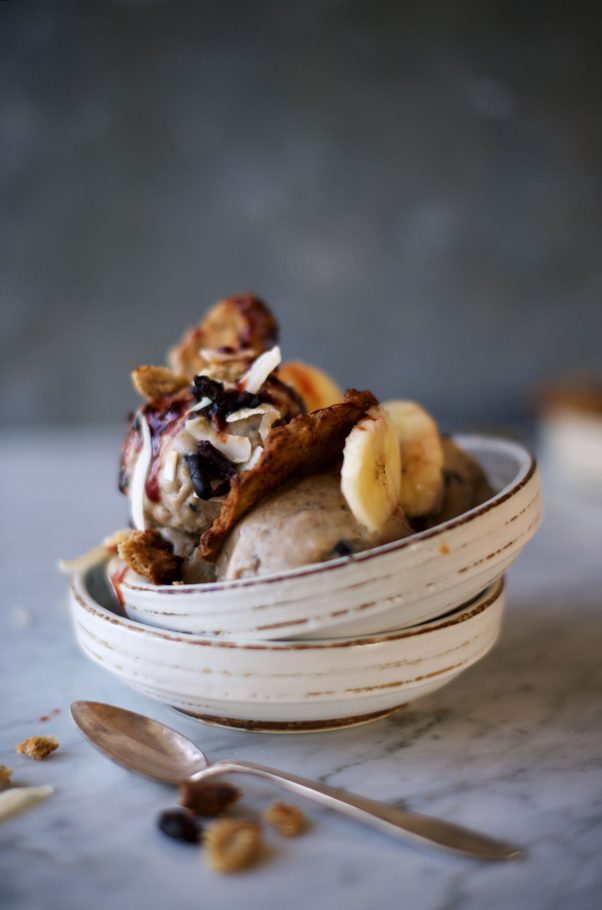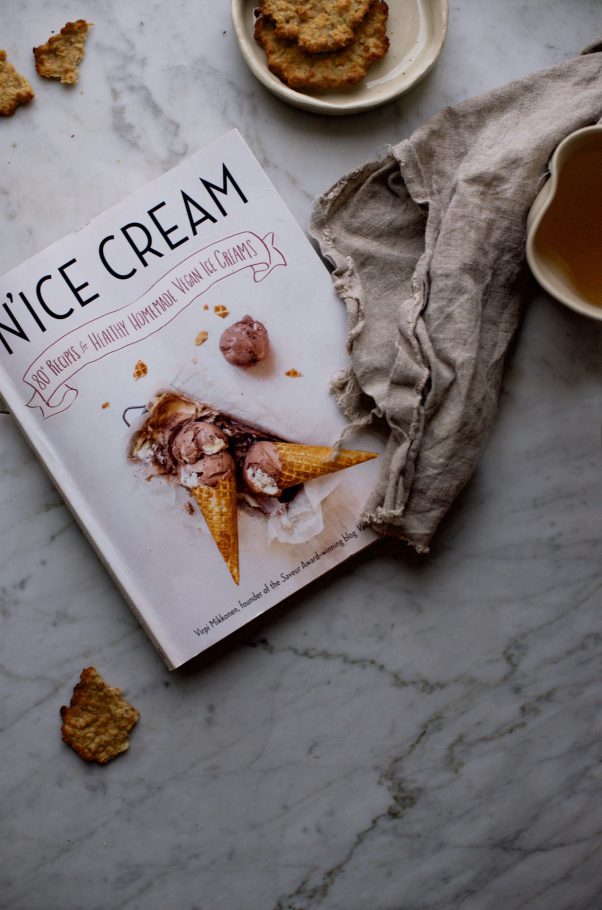 Is Connection our Holy Grail?
You know how the dad in 'My Big Fat Greek Wedding' is always tracing words back to their (seemingly) greek root? This week I've been totally like him although I'm not tracing things back to their greek roots (nor am I putting Windex on anything). I am tracing everything back to our urge for connectedness. I have a hunch that our longing to feel connected is at the steering wheel behind what we say, what we think and what we do. Basically, how we react or respond to this world in our everyday lives.
Think about it. The overwhelming joy when we meet a new person and really hit it off. Connection. When we have those moments of real, true bonding with a lover or friend. Connection. How we search for common traits in other people (style/favorite reads/travel spots/politics/parenthood etc) we're looking for, that's right – connection. You know how when something feels a bit off in a relationship, we tune in, read the other person and try to find common ground because we yearn to feel that gorgeous connectedness again? All seasons of Sex and The City, anyone?! A fun reflection of the importance of connection between both friends and lovers. The joy when someone you admire responds to your comment on social media?! We can even take fashion as an example of an urge for collective connection. Or why Apple is so successful! Sports are one of those examples too. 
(As you can see, I'm totally that greek dad).
When we feel connected to each other we are lifting one another and ourselves to new heights, and ..we all love that high.
I'd say that the core of our yearning for connectedness is our (often unconcious) longing for a pure state of Love. Of bliss. Of divine inspiration. The remembrance that we are One. Connection is what breaks old barriers. It's what brings us to our next level and what takes us to a higher frequency.
I could end here but mark my surprise when this happened..
Fabian had the boys for the evening and I drove off to 'Ales Stenar' (an ancient formation of stones on a hilltop by the ocean) to watch the sunset. As I walked around for a bit before settling down by one of the huge stones, I thought, 'So why do I feel least alone when I am by myself?'. I had been riffing on connectedness in my thoughts and journal for a few days. Had I been all wrong? I even got a little judge-y. "How can I even think that?! Dancing and laughing in the sunlit kitchen with my whole family, now that's connection. Right?!" Then it dawned on me. When I am 'just me' and in nature, I connect to this planet, to this universe, to Love all on my own. In an instant I'm on that high we usually experience with other like-minded people. Just like that I am tuned in, tapped in, turned on and it is so powerful. 
Wherever we go we are searching for connectedness, we are looking for our tribe and I love that but when we go out in nature – open to fully see – we are HOME and THAT blows my mind every time.  
Hey! Please let us know when you feel the most connected in the comments below! Are you resonating with these reflections? It would be so awesome to get a little peek into your gorgeous thoughts!
You reading this must also mean that something here makes you feel connected in some way. May it be to inspiration, to the prospect of a good meal (or in this case, ice cream) or to this beautiful Greenylicious tribe. Whatever it is and whatever your path. I adore you.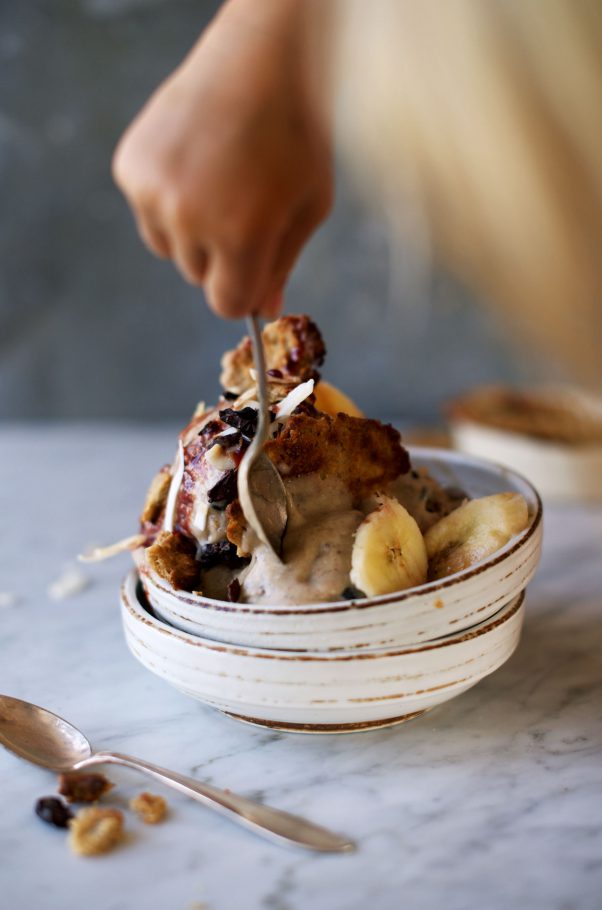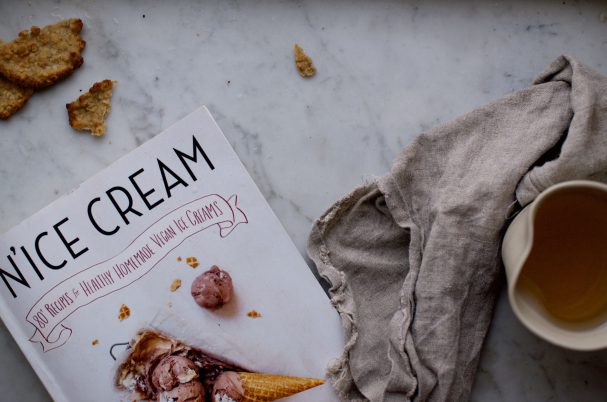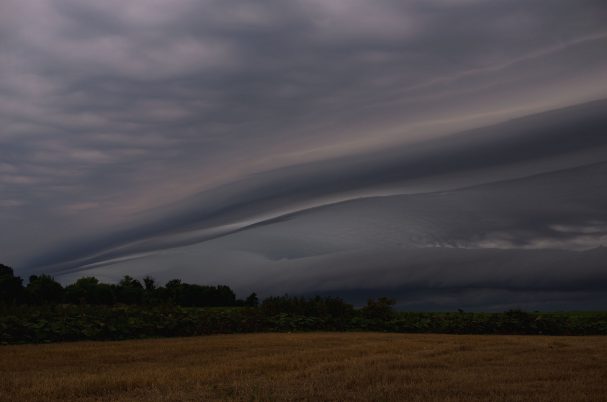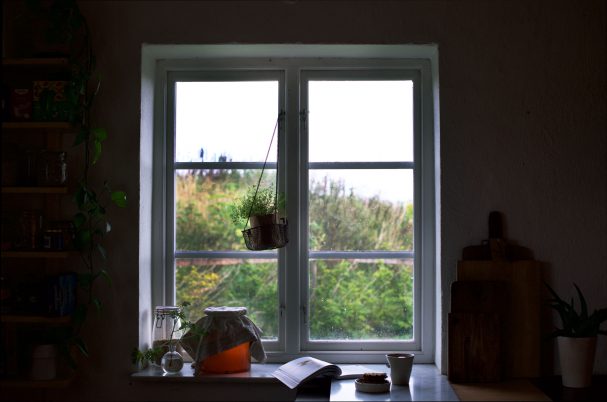 Fun & Fabulous Facts
– This rockin' book!
Fellow Scandi bloggers, Virpi and Tuulia sent over their gorgeous kind ice cream baby "N'Ice Cream" as a gift some months ago and I gotta say, it's been one delish summer.. To share here, I decided on one of the more fall-y recipes as the seasons are beginning to shift. On the day of the photoshoot, while the cinnamon covered bananas where roasting in the oven, a thunderstorm came over us, and you guys it was total cosy perfection.
When the book arrived I kept it by our dinner table for the first few days to have it within reach as much as possible. There is just something about ice cream.. (not to mention the dangerously mouth-watering pictures). If you're like, 'well, it's just ice cream, I don't need and entire book about it' I say, Get "N'Ice Cream" because it's super innovative yet with easy-to-make recipes and full of fresh spark. Though I've yet to try all of my bookmarked recipes I've already got a few new tricks under my belt thanks to these talented ladies. Like pouring ice cream mixture into ice cube molds which I can then pop into the blender when ever I feel like a treat. Instant ice cream that doesn't rely on only frozen bananas? Genius! Below a little recipe preview into the tasty gorgeousness of the book. A food-related road to that Holy Grail Mama Earth-connection ;)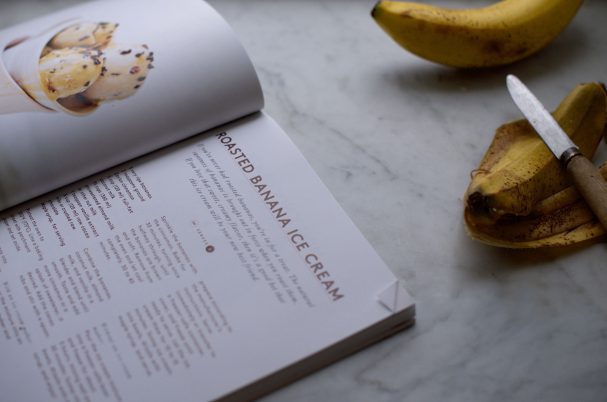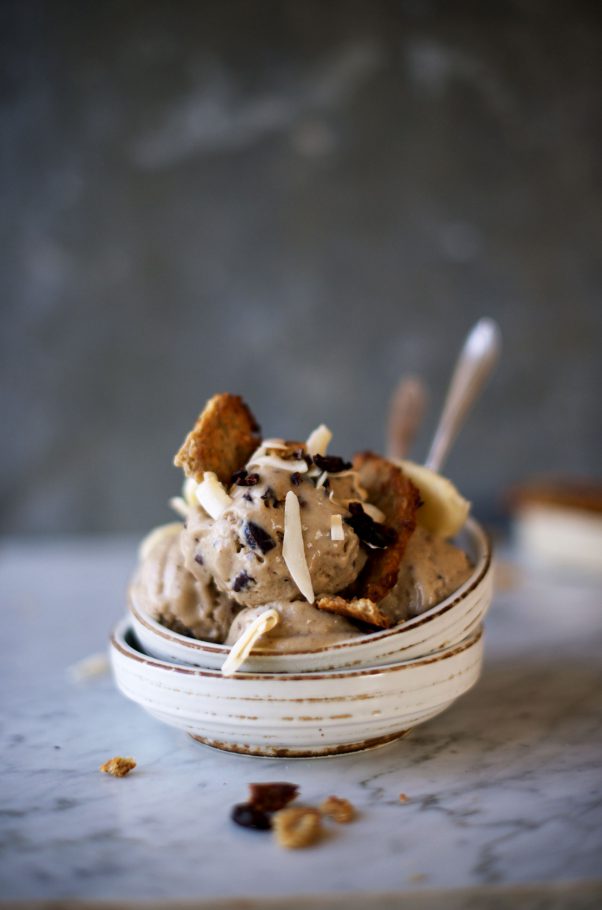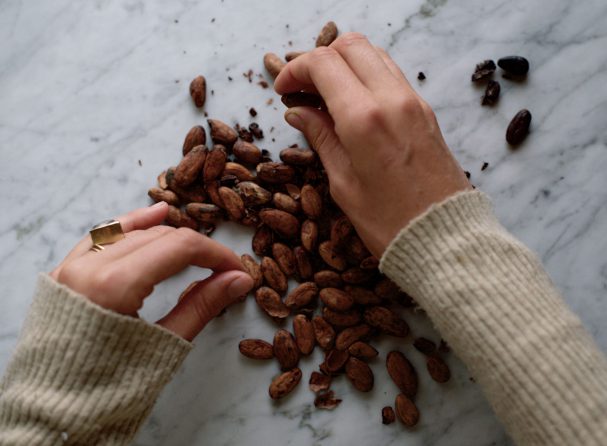 Roasted Banana Cacao Nib Ice Cream & Oat Thins from N'Ice Cream
It's the fist time I've roasted bananas to use in an actual recipe and it's the beginning of a beautiful relationship. My slightly adapted version of Virpi and Tuulia's recipe uses a little less milk, an added Tonka bean (the ice cream is also super delicious without it so don't fret if you can't get a hold of one) and oat thins, date syrup and coconut chips to serve, because.. Toppings!
Serves 6
Ice cream
5 very ripe bananas
2 teaspoons Ceylon cinnamon
½ cup full-fat coconut milk
½ cups unsweetened plant based milk
1/4 tsp pure ground vanilla / 1 tsp vanilla extract
1 Tonka bean (so delicious but can be optional)
½ cup raw cacao nibs or crushed raw chocolate
To serve (optional)
drizzle of date syrup/maple syrup/honey
coconut chips
cacao nibs
oat thins, recipe below
sliced bananas
Preheat the oven to 350°F/175°C. Line a baking sheet with parchment paper and set aside.
Slice the bananas into 1-inch/2–3-cm pieces and spread them on the prepared baking sheet. Sprinkle the bananas with the cinnamon. Bake for 30 minutes until the bananas are brown and soft. Remove from the oven and let cool completely, 40 minutes.
Combine the bananas, coconut milk, plant based milk of choice, and vanilla in a blender and blend until smooth. Taste, and add more cinnamon or a splash of sweetener, if desired. Add the cacao nibs and stir with a spoon.
With an ice cream maker:
Pour the mixture into an ice cream maker and prepare according to the manufacturer's instructions. Serve immediately or transfer to a freezer-safe container, cover, and freeze until ready to serve. Let the ice cream thaw for 10 to 15 minutes. Scoop ice cream into bowls and serve with suggested toppings.
Without an ice cream maker:
Pour the ice cream mixture into a freezer-safe bowl and freeze for about 4 hours, mixing well every 30 minutes. Scoop ice cream into bowls and serve with suggested toppings.
Oat Thins
3/4 cup rolled oats
1/2 cup oat flour
1/4 extra virgin coconut oil, melted
2 tbsp maple syrup, or other sweetener
1/4 cup oat milk or other plant-based milk
pinch sea salt
Preheat oven to 400°F / 200°C.
Line a baking sheet with parchment paper and set aside.
Mix all cookie ingredients in a big bowl. The dough should be quite sticky. Drop the dough onto the prepared baking sheet, creating 12 cookies in total. Flatten with the backside of a spoon until they are as thin as possible. Bake for 10-15 min or until golden. Keep a close eye towards the end not to burn them. Remove from baking sheet and let cool.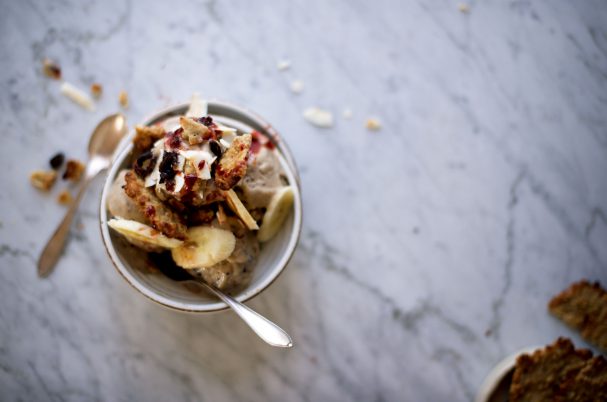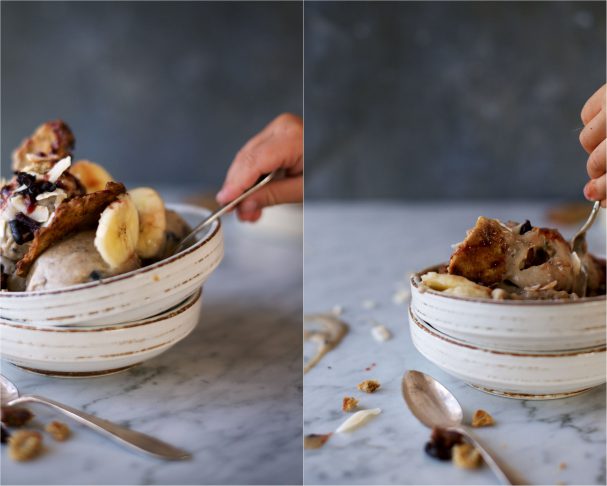 Cheers to bowls full of fingerlickin' delicious and healthy ice cream. And to connection, the home of Love. 
So let's connect! Let your rambles flow below, I'll be here (and on Instagram!) 
#Mamaearthrocks ;)
Ps. Is anyone headed to Vegomässan in Stockholm on Saturday? I'll be on stage at 4.30 pm cooking up a storm with Karoline – Come by and say hi!