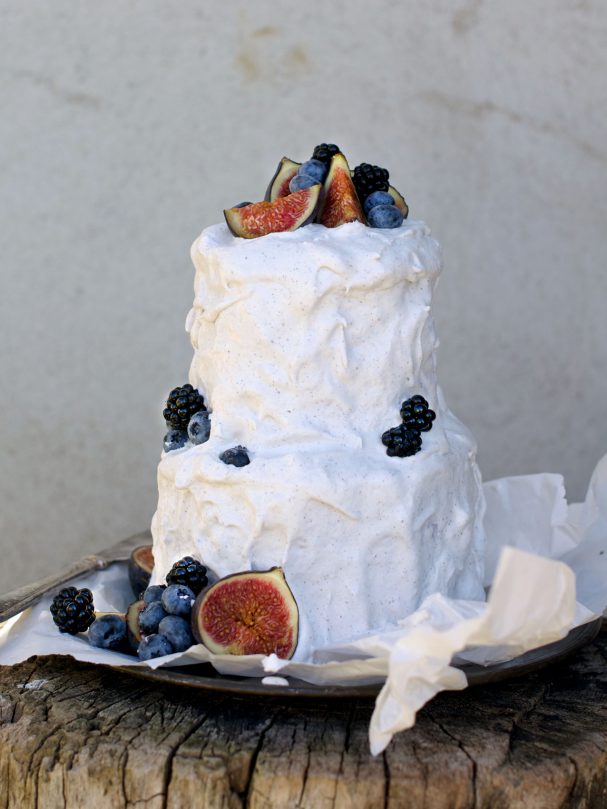 I can almost count the hours I have slept these past 3 nights on my 10 fingers. 
Having kids that aren't huge fans of sleeping means you've got to have a few tricks up your sleeve to make it through everyday life. Sneaking in a little nap while they nap is of course a good one.. but come on. When would I then get to have a real meal, go to the bathroom without my minions, or sit down on the couch with a cuppa. Me-time actually rates higher than sleep these days because that flickerling through an inspiring magazine, journalling, listening to a podcast, doing some kitchen creating, daydreaming ..makes me feel sane.
So since I'm obviously not great at the 'just nap when they nap'-trick I have learned to amp up my hydration-game these past years. Staying hydrated is always incredibly important but when you are sleep-deprived it has this magical possibility to pull you out of zombie-ville and into sensational-zone. Have you noticed?
Since it's summer staying hydrated means bucketloads of plain lemon/chia aqua frescas, cooling herbal tea blends, simple infused water ..and watermelon. I'm mad about bowls of roughly cut up watermelon drenched in lime juice, a sprinkle of cinnamon and a touch of quality sea salt. BUT, this cake guys. We served it at Caspian 2nd birthday party last year and it was a huge hit. That one sure loves his watermelon. Since then I've been waiting for the perfect moment to post this 'recipe' and I feel like the right time (+ heatwaves) has come. 
This watermelon cake is one fancy (+ crazy easy) way to impress kids & adults alike at summer potlucks AND keeping everyone in the right H2O-balance. Hm, what's that saying again? Between drinks, always have one ..slice of Towering Watermelon Cake. Right?!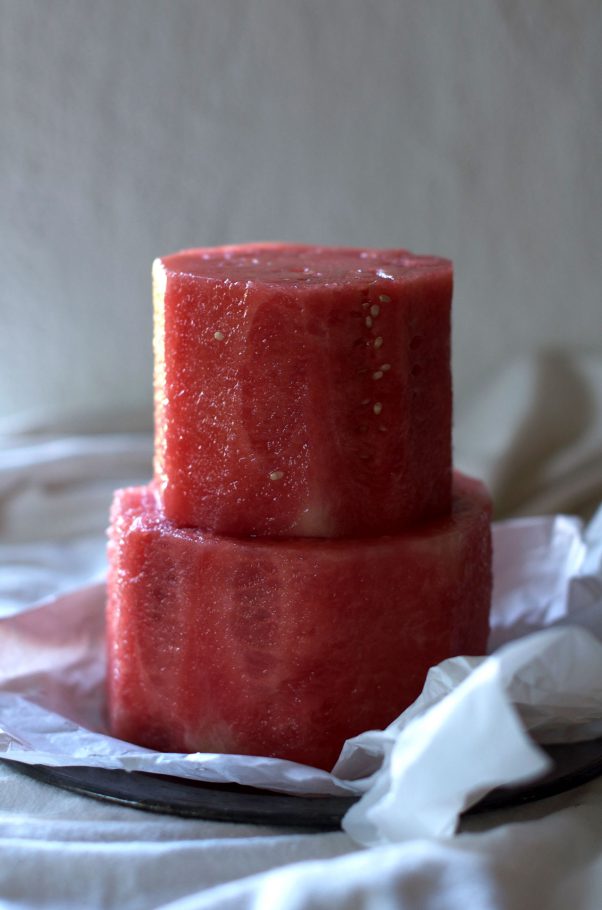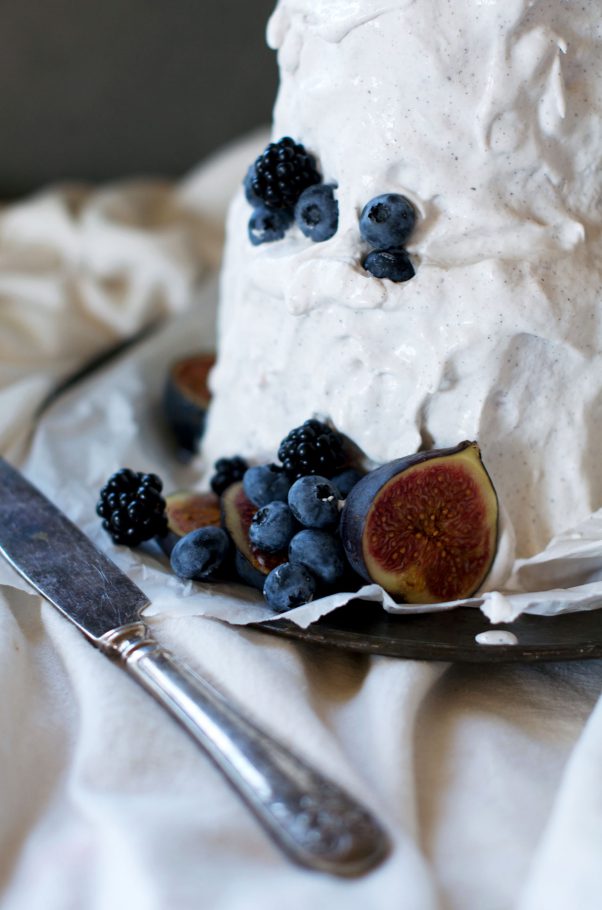 Fun & Fabulous Facts
What used to be one of the few foods I despised is now a true favorite. I adore everything from how it's grown to how it looks and tastes. Did you know that one of the hottest debates of the (very cool) veggie world is weather watermelon, Citrullus lanatus is a fruit or a vegetable. It is sweet like a fruits because it's main taste-producing element is sugar (as opposed to for example an apple which tastes less sweet because sugar isn't it's main taste-producing element). And it's a fruit because it holds it's seed inside. However, ask anyone in Oklahoma about their favorite vegetable and you might get the answer 'watermelon' (watermelon is the state vegetable). Fun fact: the USDA has classified watermelon as a vegetable since its grown and harvested more as a vegetable than a fruit. Fruit? Vegetable? Just enjoy it.
Watermelon is one of the top cooling foods on earth which makes it THE most excellent summer treat. It cools us down and keeps us hydrated. No wonder it has it's roots in the Kalahari area in Africa. Nature is wise beyond our understanding. I have actually tried growing watermelon here in Sweden with great success (3 ripened watermelons on one plant must be called 'great success', am I right?!). Since the plant had to be in a greenhouse, little hangers were created for each melon to make sure they didn't fall down. Heavy business for the plant, not being able to grow on the ground as you would in warmer regions. 
The original red watermelon is, just like other red edibles, loaded with lycopene (supports good eye health) as well as potassium (neutralizes acidity in the bloodstream), vitamin C (strengthens our immune system) and vitamin A (crucial for healthy vision, skin & glands). 
The optimal way to have watermelon (& all other melons) is on it's own on an empty stomach. This is due to the fact that they digests so incredibly quickly (15 min!). In other words, it's not ideal for your digestive fire to mix melon with other foods that takes much longer to digest. This cake obviously does not care about that one bit and loudly proclaims that 'I'M A CAKE, WHO CARES ABOUT RULES?! Plus, I'm still way better for you compared to the usual cake at summer birthday parties and potlucks'. ..and in the end, I have to agree. We can care about proper food combining some other day.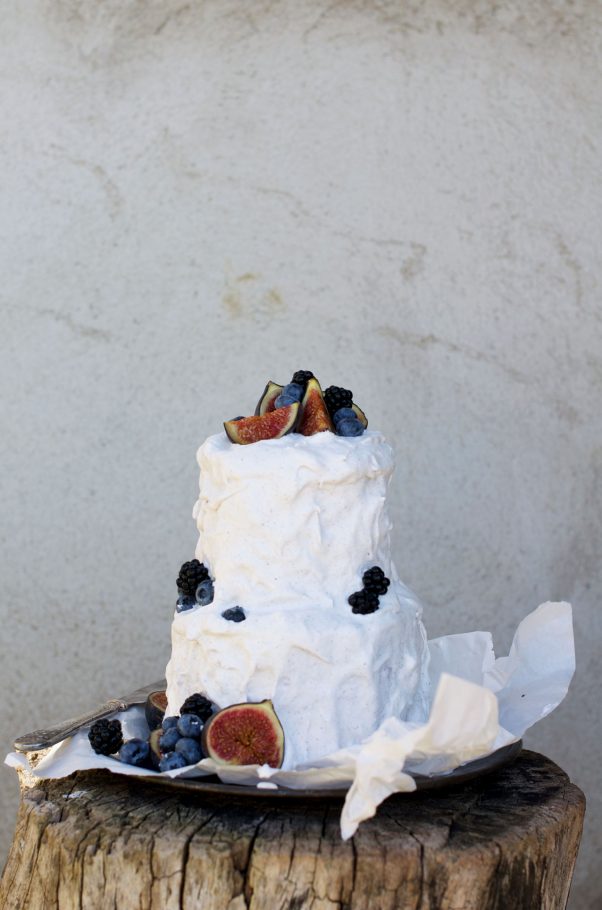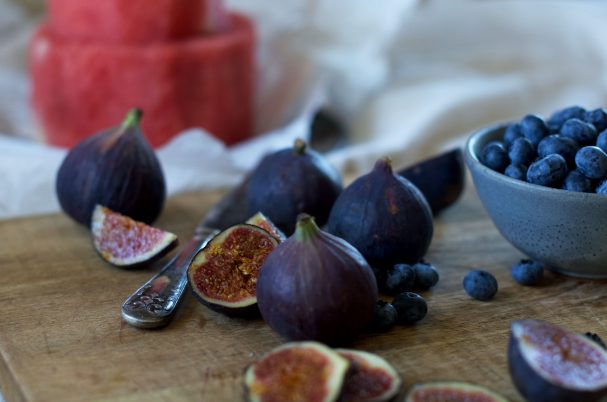 Towering Watermelon Cake
The easiest and most kid friendly cake out there. Naturally vegan and refined sugar free. I used two rather small watermelons for this cake but you can use whichever size you can find as long as you make more/less coconut whipped cream to cover it. To give you an idea about servings, we served it to a group of 12 along with some other treats.
2 small watermelons (use three to make a three-layered cake!)
berries/fruit for decorating
3 cans full-fat coconut milk, refrigerated overnight
1/2 tsp pure ground vanilla
1 tbsp honey/maple syrup, optional
To prepare watermelon: Choose the smallest of the two melons, cut off the bottom and top of the watermelon so that it can stand on a cutting board. Cut off the rind and then sculpture into an as high as possible 'cake'-layer (save leftover chunks of watermelon to eat later). This will make the top layer. Do the same thing with the second watermelon but keep this as wide as you can.
To make coconut cream: Open the cans of coconut milk and scoop out the solid top layer into a mixing bowl (save coconut water for smoothies/soups/stock). Add vanilla (and sweetener if using). Blend using an immersion blender or hand blender until it becomes really soft. Note that it will harden again once you spread it over the blocks of watermelon. Save any leftover coconut cream in an airtight glass jar in the fridge. Lasts for 3 days.
Assemble: Put bottom watermelon layer onto a cake stand / plate, then put the top layer onto it. Cover with coconut cream using a spatula or the like. Let set for 10 minutes and then decorate with berries. Serve!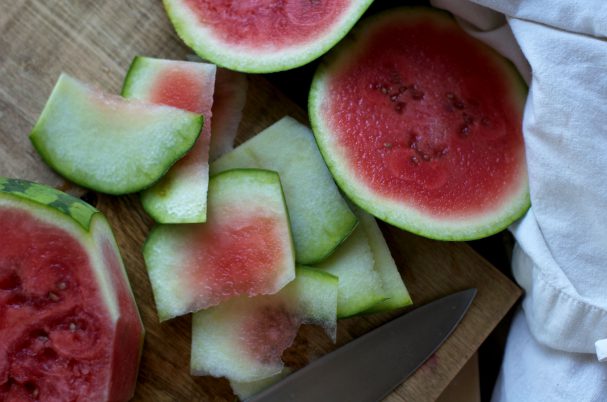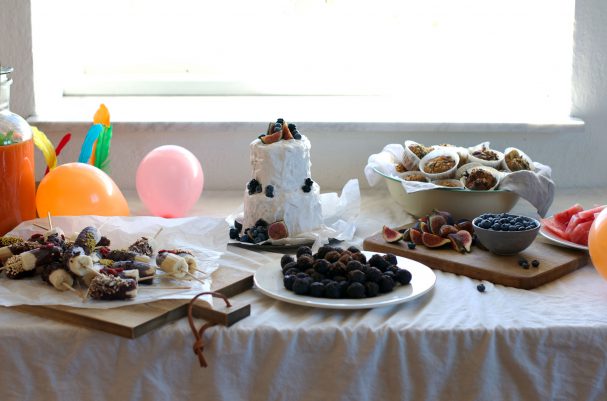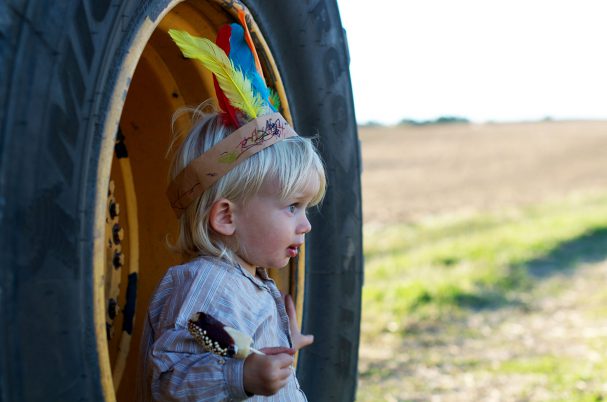 Happy Healthy Summer, friends!
Keep wild, keep shining ..and stay hydrated (by eating cake!). And hey! Show me your watermelon creations and innovations on Insta! #earthsprout 
°°Elenore°°