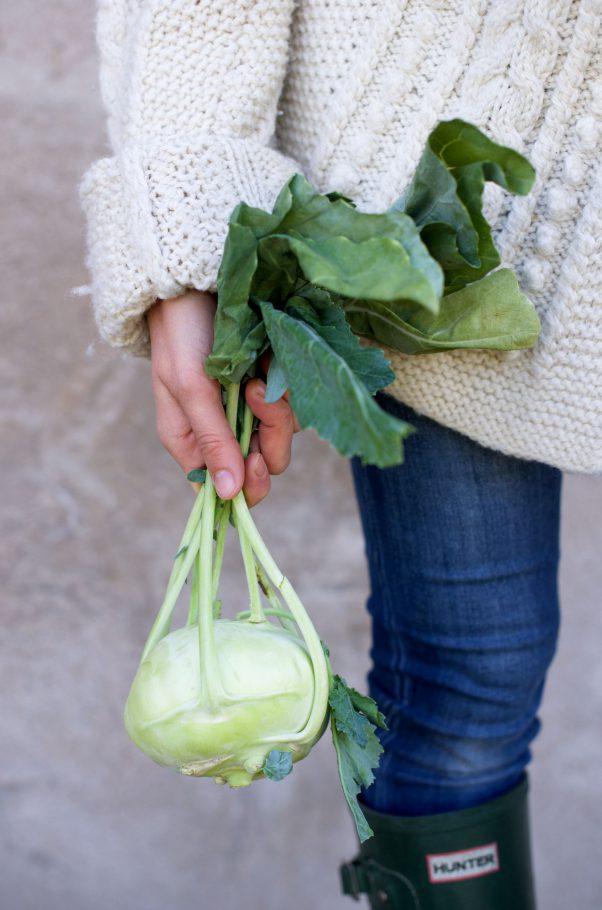 It's time to eat the season again. Not just 'seasonal eating' but really letting your plate be a refection of what goes on in nature. I feel like the total spring party of crudités and dips here tells the story of the abundance that I see around me at this time in May. There is so much beauty it's almost blinding and when trying to formulate all my bubbly feelings towards it I sound like broken record. There just aren't enough adjectives in the Swedish language to tackle my over-the-top joy for all.that.green. I can hear myself in Caspian's way of calling everything he's likes 'fantastic' and 'magical' and then I think, my gosh who cares about words when what matters is the feeling behind them.
..and that's all there is. Diving into the pure overwhelming feeling of the wondrous moments in life. There is SO MUCH that longs for your look, your draw of breath and the way you just can't help thinking HOLYMOLYYOMGYES! (be it because of a spread of spring crudités, blossoming lilacs, a really great kiss, a touch or a juicy aha-moment. The situation does not matter, your feeling towards it does.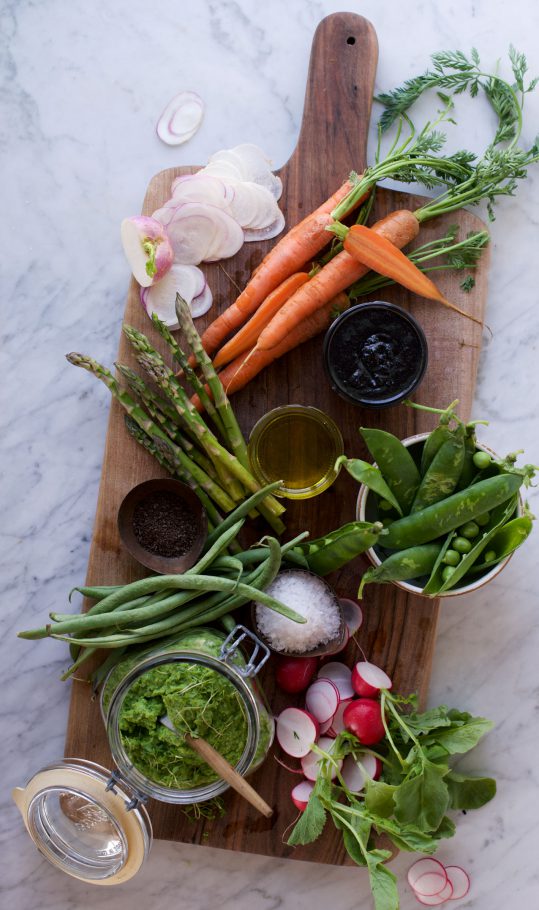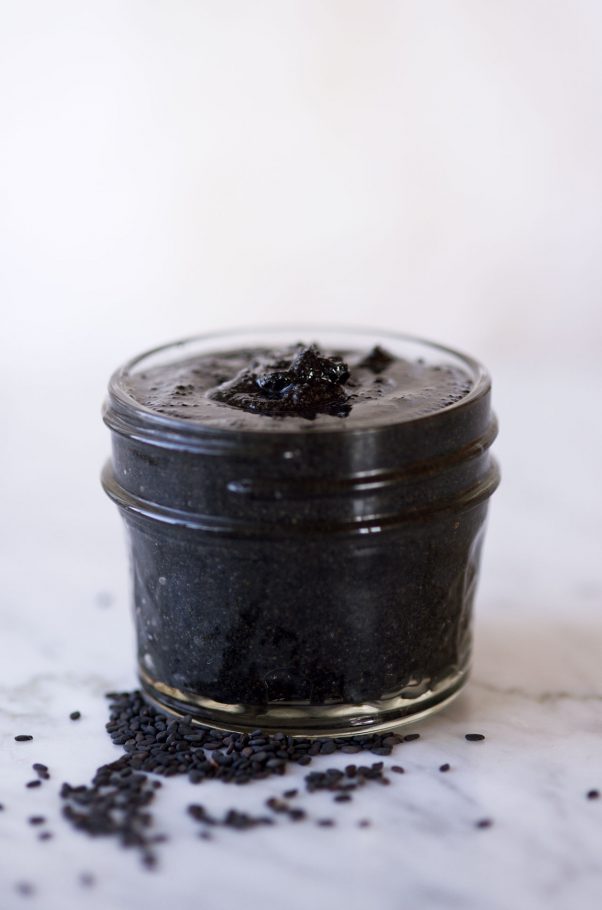 Fun & Fabulous Facts
Up for a cool fact about sesame seeds? When sesame pods reach maturity, they just all of a sudden burst open. Pa-pow! The are not like everyone else (where you have open the pods). Nope, sesame seeds are simply that excited about life and getting out into the world. Rad, eh? I think sometimes we should take a cue from the sesame seeds and just jump into the unknown to see what it will bring. Summer resolution?!
Other than it's amazing pro-life qualities mentioned above, the sesame seed is an incredibly rich source of minerals such as magnesium, zink, calcium, iron, mangnese & phosphorous. A good rotation of whole foods is important to get all the macro- and micro nutrients we need but the fact that our soils are depleted of minerals due to unwise agri'culture' play a huge role here. Consciously adding in some 'super' foods like sesame seeds gives us a great boost. So fortify your week of meals & drinks with this black sesame tahini, sesame milk, dukkah and za'atar. Making your own black tahini (welcome to the dark side ;) is a perfect way to get all these awesome minerals. It's much less bitter then the 'regular' tahini and I love to spread it on slices of fresh veg & fruit, crackers, or blend it into a dressing or sauce. Basically – this rad dip goes with everything you want to add some extra awesomeness to. Caspian is the biggest fan as well so this one gets all the thumbs up!


Spring Cruditees w w Black Tahini & Green Pea(ce) Dip
Is there a better way to fully enjoy the season then preparing a Fresh Produce Party and pair it with dips and quality oil + salts. My favorites at the moment is this herby pea dip and a dramatic black tahini. Virgin olive oil, flaky sea salt and hickory smoked salt are perfect pairings too. A squeeze of lemon (if you're into that) can take things to the next level as well.
Herby Pea(ce) dip
1 1/2 cup green peas (fresh OR frozen + thawed)
1 small handfull thyme
1 small handfull cilantro (you can use stems too!)
2 tbsp water
1/4 tsp quality salt
Add all ingredients to a food processor and blend until creamy (you can use an immersion blender as well). Stays fresh in an airtight glass jar in the fridge for 3-4 days. Use as a dip/spread or add to soups, pasta, stews, salads etc
Black Tahini
1 cup black sesame seeds
1/4 tsp quality salt
2 tbsp virgin olive oil
Toast sesame seeds in a dry skillet over medium heat. Stir pretty much constantly and remove from heat as soon as sesame seeds start to pop.
Remove seeds from pan straight away and add to a food processor along with the other ingredients. Blend for a couple of minutes until smooth.
Store in an air-tight glass jar in the fridge for 4+ weeks (good luck making it last that long though)
Spring Cruditées 
Use whatever spring produce you can find and celebrate the new season! Eat them whole as they are or slice thinly on a mandolin slicer. I'm personally obsessed with thinly sliced kohlrabi and radishes at the moment but dipping whole new asparagus in some good olive oil + quality salt never gets old.
Spring carrots
Asparagus
Green beans
Fresh peas
Radishes
Kohlrabi
Turnip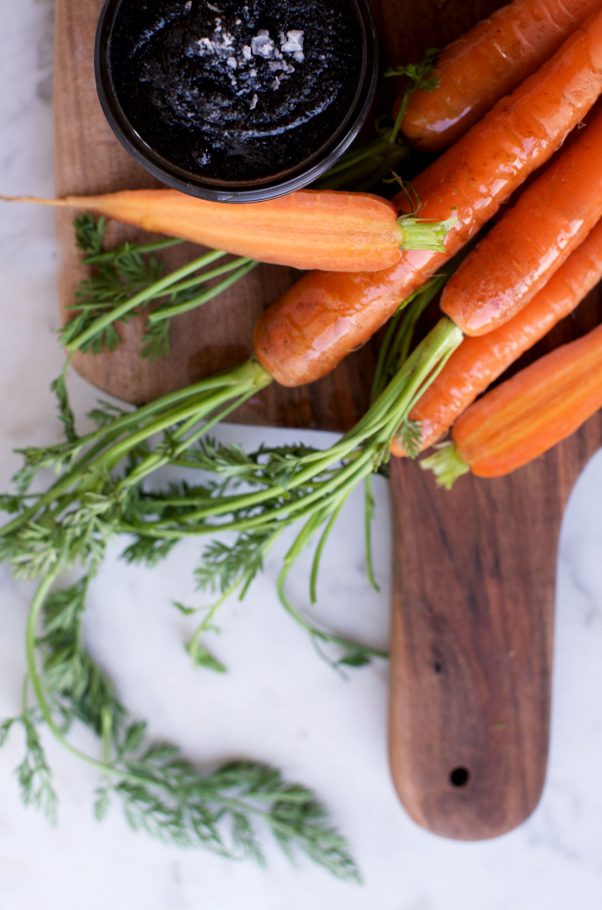 Righto, babes! Let's have ourselves an 'Open Sesame' Summer! In other words let's be excited, let's dive in, let's fall and get back up again, let's love, eat. explore and most of all, let's say 'HOLYMOLYOMGYES!'. You in?!
°°Elenore°° Ps. Let's talk more on Instagram, I love connecting with you there <3