..You already know I'm over the top passionate when it comes to all things Greenylicious. Nature, food, the garden and of course the changing of seasons. Transitioning into fall was the main inspiration for the guest post parade that I mentioned in the last post that begins today! Ready for the juicy theme? I give you: Truly Nourished – stories from wild hearts. I'm so pumped to present to you some incredibly amazing ladies of the foodie world as they let us know what 'Truly Nourished' sparks in them. A memory, A weird idea, a recipe, a poem, a quote, crystal clear aha's or maybe messy brain babble. All is welcome. So while I'm away traveling with my boys, this space will be graced by many explosively sensational women and their wild hearts.
---
First out is Ella Woodward from Deliciously Ella and if you haven't heard about her you've probably partially been living under a rock. I first got to know her through her blog when both of us were part of a really fun project last year and I was taken away by her sparkly love and glow. Ella is on a mission to spread the message on how easy and delicious healthy food can be. This gorgeous lady knows a thing or two of the healing effects of whole foods as she turned her life and illness around by making the shift herself. From her home in London (..and her blog, app, videos and book!) she shares her loving recipes with the world. Welcome to Earthsprout, Ella!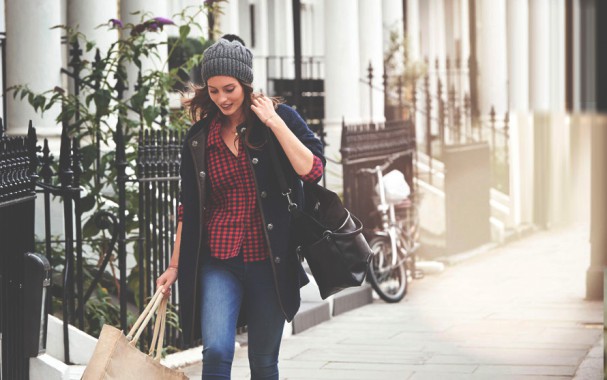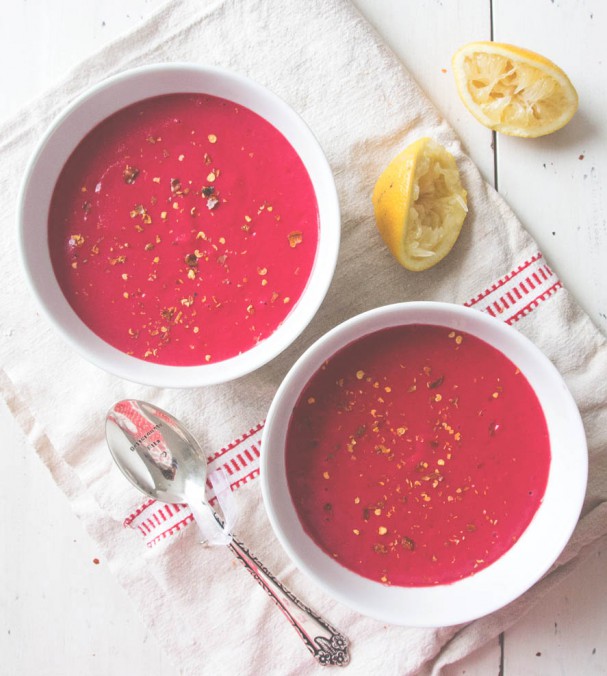 "I created this soup recipe a few weeks ago and have been dreaming of it ever since, so I'm really excited to be able to share it with you all, Earthsprouts beautiful readers! It's the most nourishing, warming bowl of goodness that really makes you and your body so happy. It's a wonderfully simple recipe, perfect for a cozy Sunday night supper. 
The purred beetroot forms the basis of the soup and it really makes each spoonful so sweet and vibrant. I blend it with a little coconut too, both to enhance the flavour and to give it a beautifully creamy texture. This wonderful taste of beetroot and chili is then heightened by subtle hints of spices, lemon juice and chili, to create the ultimate bowl of comforting goodness. If you live in a warmer climate then you can serve the soup cold and its equally awesome. I love topping my bowl with roast potato croutons to give it a little more texture, although the little bites of chili infused potatoes come out so well that it's hard not to eat them all before they go into the soup!"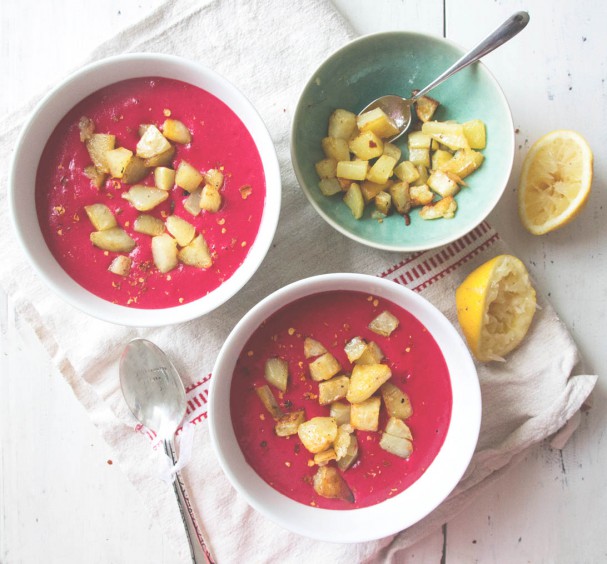 Roasted Beet Soup with Potato Croutons
Serves three
6 potatoes (600g)
2 beetroots (400g)
1 can of coconut milk (400ml)
1 lemon
2 teaspoons of coriander powder
2 teaspoons of chilli flakes
1 teaspoon of cumin powder
2 cloves of garlic
salt and pepper
Croutons
4 potatoes (400g)
1 tablespoon of chilli flakes
salt, pepper and olive oil
Method: 
Start by turning the oven to 200C. Then place the beets, with the skin on, into a baking tray to roast for about an hour.
While these roast, peel the potatoes (just the ones for the soup) and place them into a sauce pan with cold water. Bring the pan to the boil and then let them simmer for about forty five minutes, so that they're really nice and soft.
If you want to make the potato croutons then chop the remaining potatoes (you don't need to peel these ones) into small pieces and place them in a tray with lots of olive oil plus the chilli flakes, salt and pepper. Bake for about forty five minutes, until the outside is crispy.
Once the beetroots have cooked, set them aside to cool. Once cool peel the skin off, it should just peel off in your hand. Then chop the beets into pieces and place them into a blender. Drain the boiling (soup) potatoes and add them to the blender too along with the lemon juice, cumin, garlic, coriander powder and coconut cream, plus some salt and pepper. Blend until smooth. Then place the soup into a saucepan and let it heat up to the perfect eating temperature.
Pour the soup into bowls and sprinkle each bowl with the roast potato croutons!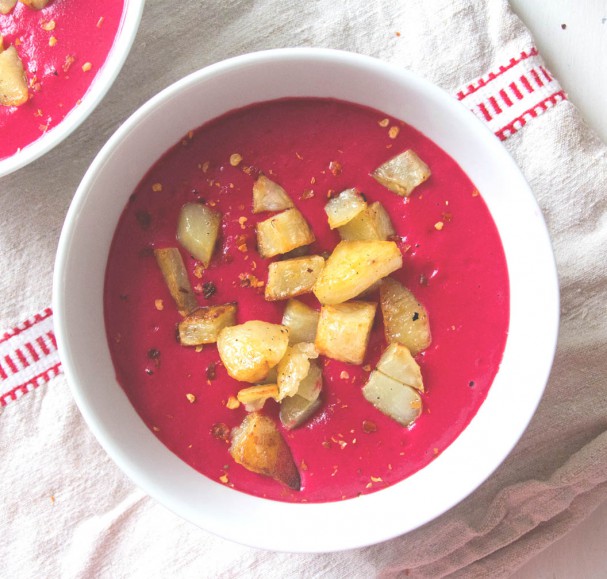 Thank you, Ella! Now I know what to make with the beets from yesterdays market!
Did this spark something in YOU? Is your heart and brain buzzing with what makes you feel Truly Nourished? Please share with us in the comments below a steps you'll take today to really be in your juicy and radically nourished zone.
Gazillions of hugs from California! ..and hey! See you on Instagram <3
°°Elenore°°