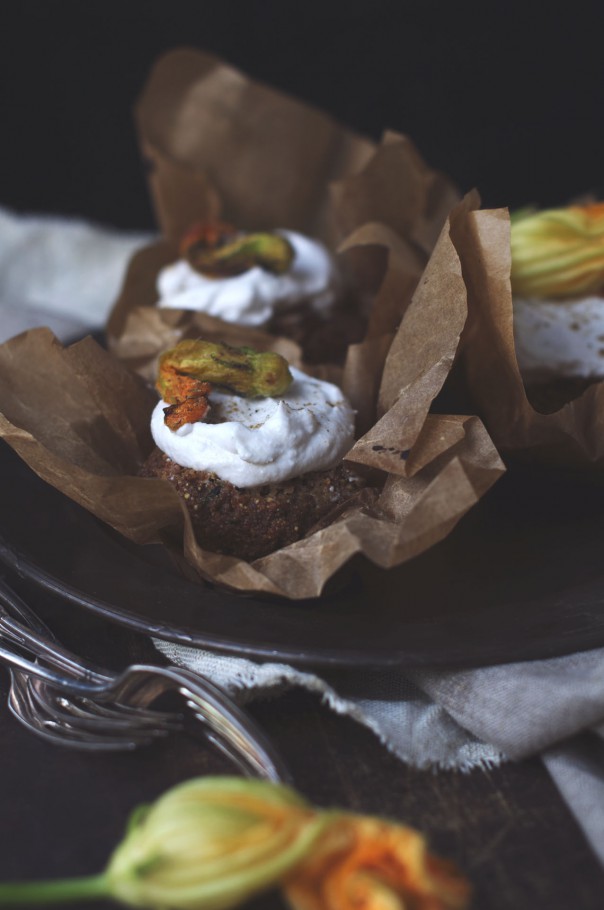 While it might be easy as (raw berry) pie to get swept of and sucked into the rabbit hole that is the internet (hello late night reads that dances off into eternity or the too many gorgeous pictures to double-tap on Instagram that it makes my thumb hurt). This carefully constructed phenomena has many, many upsides to it as well. Actually, don't get me started the list is rather endless, would't you agree? Anyhow, one of the major gifts that this uber communicating era has brought is the connections made through it. Now, I'm not talking about shallow "hi, how are you doing how's the weather, can we exchange contacts on LinkedIn?"-connections but rather the fantastically and surprisingly real conversations and connections you can end up having with people all around the globe. Seriously, there is SO much goodness that it makes my heart swell and my head spin all at the same time. 
If I'd host a Greenylicious lovefest party and invite the beautiful friends that I've "met" through the net the pile of invitations would end up crazy tall. Also, my hands would hurt because some parts of them must of course be handritten. And have little drawings of stars, sprouts and moons on them. Naturally.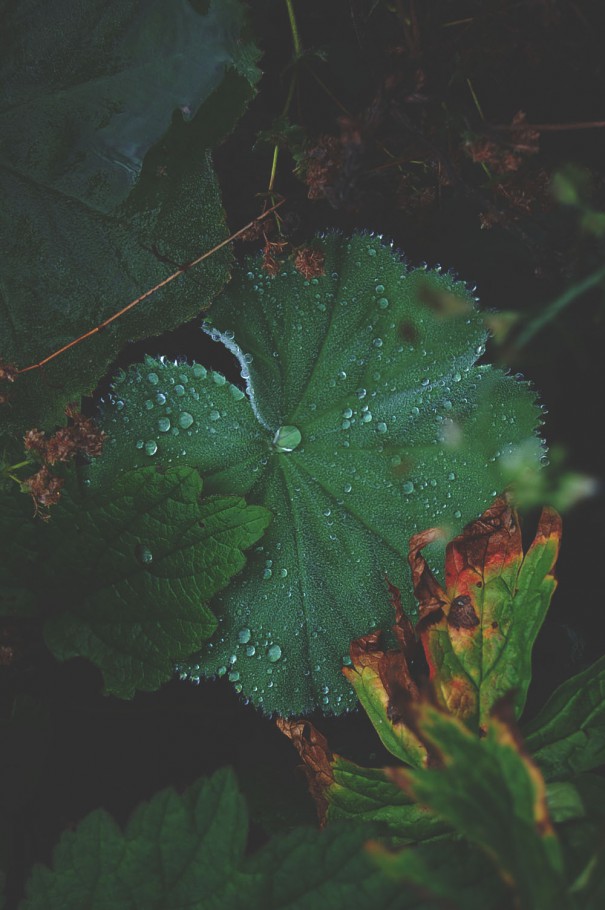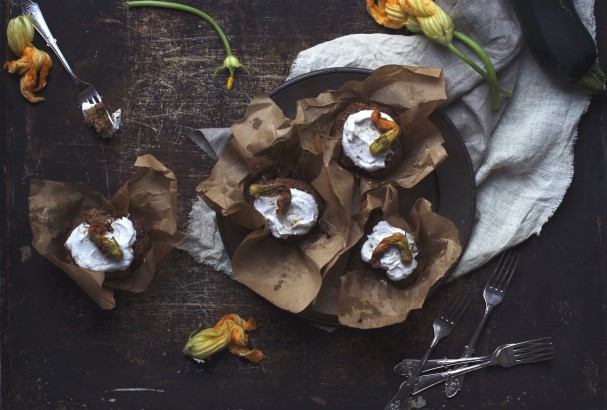 One of the names on the many invitations would be Gena Hamshaw's and if you've ben hanging out a bit in the world of health-nutty and fun food blogs you already know why. Gena (pronounced like "Jenna") has been writing her blog Choosing Raw (although I'd say it's so much more then a blog) since 2009 and it's filled to the brim with straightforward knowledge and loving generosity. What a combination, eh? Imagine my total joy when Gena sent me a copy of her 1st cookbook this summer and asked me if I'd want to share a recipe from it here (yes! yes! yes!). Let me tell you, many baby-free moments have been spent with Choosing Raw: Making Raw Foods Part of the Way You Eat in my hands.
Just as Choosing Raw the net version, this book explodes with Genas unmistakable kind and honest voice and although the better part of the book's content is nutrition focused and provides great content for all.those.vegan related.questions it's such a page-turner and I've devoured it like a novel. We all know I'm a sucker for great nutrition books but Choosing Raw is something out of the ordinary. This book is like a friend-to-friend conversation where Gena let's us into her life and talks openly about the difficult low's and the sometimes even too high up's. Weather she know's it or not, Gena is a total superstar (you hear that, sister?!). Why? Well, the most obvious reason would be her insanely in-depth knowledge in the world of nutrition, a world that can sometimes be a little bit too fuzzy. Another thing is her previously mentioned generosity and overall real-ness. Seriously, you can't pass by Choosing Raw/read the book without noticing it and feel served + hugged in a calm and uncomplicated way. Then there is the fact that Gena is as uninterested in food labels as I am and that her book is a sensationally brilliant mix of cooked and raw recipes. A perfect example is the walnut/cooked lentil tacos that we've already made a handful of times. I for one love that kind of thinking. Or maybe I just adore Gena based on the fact that she's a LOTR-geek just like me or because her site has 10 (!) different hummus recipes. Either way, Choosing Raw: Making Raw Foods a Part of the Way You Eat is just as stunning and filled with goodness as Gena is. So thank you, Gena for sharing your superstar glow + knowledge with the world. The result is a drool-worthy, top notch, overall awesome and completely impossible not to love cookbook that will enrich many lives.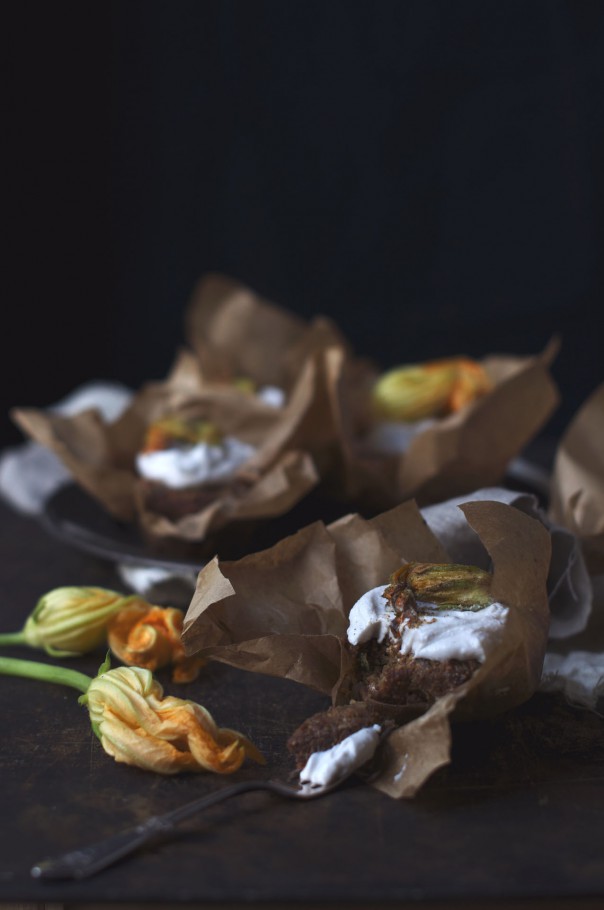 Millet and Almond Zucchini Muffins from Choosing Raw by Gena Hamshaw
It wasn't hard to choose which recipe from Gena's book that I wanted to share here – hello insane summer zucchini abundance -. Plus, almond and milled flour? I'm so game. These muffins are hearty, big, gluten free, vegan and absolutely delicious. I topped them off with a slather of coconut frosting and a fried caramel zucchini flower. Because you know, why not make everything crazy beautiful?! Mother Earth provides. Enjoy them fresh out of the oven or pop the frosted muffins in the freezer for later. They freeze really well. I added 1/4 tsp allspice to Gena's recipe and it was a great addition to this flavor palette.
Makes 6 Muffins
1 cup blanched almond flour
3⁄4 cup + 2 tablespoons millet flour
1 teaspoon baking soda
1⁄4 teaspoon sea salt
1 teaspoon ground cinnamon
1⁄2 cup almond milk
1 teaspoon apple cider vinegar
1 small banana
1⁄4 cup pure maple syrup 
2 tablespoons flax meal
2 tablespoons coconut oil
1 cup grated zucchini
1/4 tsp ground allspice
1. Preheat your oven to 350F. Line or grease a six-cup muffin tin.
2. Whisk the flours, baking soda, sea salt, and cinnamon together in a large mixing bowl.
3. In a blender, blend the almond milk and apple cider vinegar until frothy. Add the banana, maple syrup, flax, and oil, and blend until smooth.
4. Add the wet ingredients to the dry ones, and mix until incorporated. Add the zucchini, and mix again.
5. Spoon mixture into the six prepared muffin cups. Bake for 30 to 35 minutes, or until the muffins are golden and a toothpick inserted into the center emerges clean. Can be stored in an airtight container for up to 2 days
Whipped Coconut Frosting
1 can full fat coconut milk, refrigerated overnight
1/4 tsp ground vanilla bean powder
1 tsp honey/ maple syrup
1. Open the can and scoop the top layer of solid white coconut into a mixing bowl ( save coconut water on the bottom of the can for smoothies/soups).
2. Add the honey/maple syrup and vanilla to the bowl and whisk to combine, just until perfectly fluffy and light. Put the coconut whipped cream in the fridge until the muffins have completely cooled. If refrigerated for a couple of hours, whip it up again to make it softer. The whipped cream can be stored in an airtight container in the fridge for 3 days
Fried Zucchini Flowers
10 fresh zucchini flowers
1 tsp virgin coconut oil
1 tsp coconut sugar
1. Make sure flowers are completely dry
2. Add coconut oil to a hot cast iron skillet or other frying pan, once oil is sizzling add flowers and a drizzle coconut sugar over them. Turn until all sides are slightly golden and crisp.
3. Lay flowers on a clean tea towel or paper towel. Arrange on top of the frosted muffins and devour.
From Choosing Raw by Gena Hamshaw. Reprinted with permission from Da Capo Lifelong, © 2014.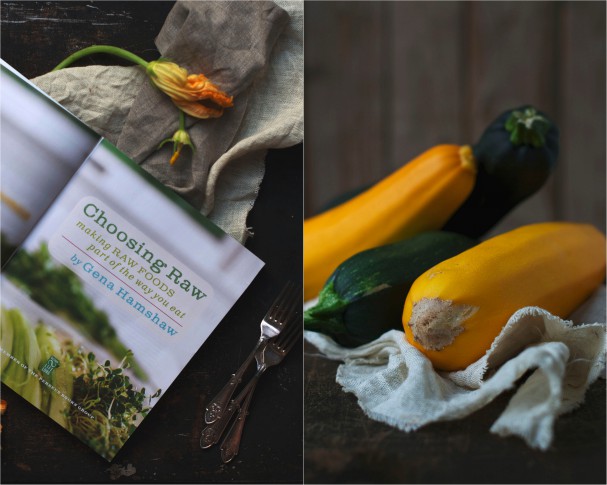 Here's to insane love abundance weather it comes from the zucchini part of the veggie garden, double taps on beautiful pics or beautiful souls and around the globe heart connections. Thank you for being here with me. Together. ..and if you didn't already get that, I totally recommend you order Gena's book asap.
---
In the spirit of abundance and connecting, please share your genius and awesome creations using the hashtag #earthsprout on Instagram or Twitter!