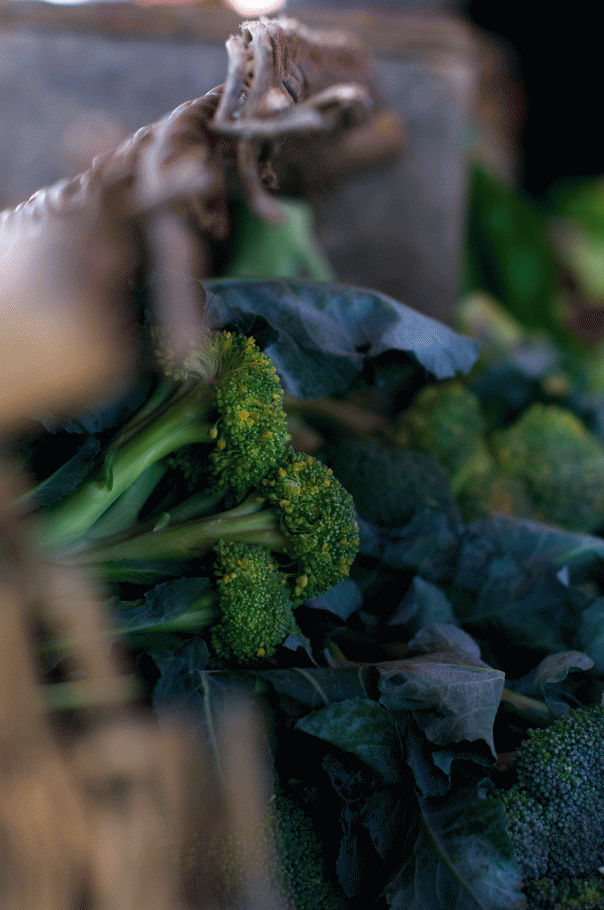 We were sitting under a starry sky, little dots and patterns blasting their glow down on us as we curled up under blankets with the fire lighting up our faces. We were in Yosemite national park, right beside us, the view that Apple has now brought to the whole world – The evening lit Half Dome. A magnificent and powerful spot to feel as if the entire world was right there at my feet yet blindingly scary at the same time. It's also a good place to grill up too many tortillas, take it from me.
You know how life sometimes presses the fast-forward button on the wild and winding life lessons and all you can do is hang on for dear life? I find that traveling often does that to people (if you are open to it of course) and as I can attest from surviving this past year as a new mom, having a baby does has the same effect. Over the past months we've fallen madly in love with all of California and it's blow-your-mind nature, people and happening but most of all we remembered the importance of taking a moment to fall back in love with our own core, hearts and wierd quirks. All those evenings way off in raw nature under the stars beside our RV gave us both a darn good perspective on the things lurking in our souls and minds and it also gave us time to connect with one another and the life we wish to nurture + how to make that happen.
California hit us in the face and fed our dreams all at the same time. The chunk of time we spent there was the best combination of wake up call and retreat and I miss it like crazy already. I am so not oblivious to the fact that we've been guided carefully by the uni-verse, our inner gps-systems (not to mention the GPS-system in the RV;) and all of you and I am forever humbled and lit on fire by it. We sure are co-creating this fierce life, friends! Holy Moly Wow, right!?
I want to extend a titanic whopping Thank You to everyone that has helped us along the way. May it be by giving us awesome tips on where to find the best juice or vegan ice cream, taking us into your homes, meeting us for a little kombucha hang in the park, a kind comment on Instagram or a YAY-we-finally-get-to-meet-IRL-hug (lots of those awesome hugs!). I love you.
I'm going to let the pictures here tell the rest of the story. ..and if you are curious to see more of them I created this Cali album on Flickr. Enjoy!

Fun & Fabulous Facts
– Begin your traveling days in a superpowered manner
I'll admit it, I can wander deep into the dark and sort of scary woods of 'Hangry' some mornings. Fabian always (ahem) gets a little word of caution that I need to eat something before we start talking about cleaning cloth diapers or whatever. Even amazing things like loving words or kissing can lure out my inner bitch when hungry. This is why when traveling I very rarely leave breakfast to the hands of the unknown, because lord knows how long time it might take to find anything remotely healthy even less organic, vegan or vegetarian. Believe me, both my faith and my patience have been tried during previous attempts of "just going out for a spontaneous breakfast" in a completely new place. So let's learn from one another! Find my go-to tricks and most importantly recipes on how to start your traveling days in a super powered manner below. Here's to truckloads of golden moments and zero bitchslappin'. Yay! Of course it depends on what your travels look like to which extent you can be guided by the things below. Also, whatever passes your lips in the end, bless it and visualize how your body receives it in the best possible way to support you and your message.
Come Prepared
Bring dry ingredients from home so you'll be covered during the first chunk of traveling. Once you arrive, visit a farmers market, whole foods, health food store or any supermarket where you can stock up on fresh produce. To keep things fresh, don't fill your bags. Best thing is to get a little selection of fruits and veggies and shop a couple of times per week.
For my Go-To Travel Breakfast I bring the following things from home:
High quality green juice powder
Golden Detox Drink spice mix (dried and ground ginger, turmeric, cayenne and black pepper)
Chia seeds
Pan fried muesli / Granola
Bee Pollen
Cinnamon 
Once I arrive I buy:
Fruits
Berries
Sprouts
Nutmilk, unsweetened
Lemon
Raw honey
Nut butter, unsweetened
The Overnight Trick
Soaking chia seeds in a jar, mug, cup or bowl overnight can many times save your hungry ass and prevent itself from downing a questionable breakfast out of pure desperation. You can even toss the fruit, berries and bee pollen into the jar of chia and let them all hug overnight. But please save the muesli for the morning as it will bring some welcomed crunch to the table.
Hydrated = Happy
Keeping hydrated might be the oldest trick in the book (and the most overlooked one at that) but the fact is that if you drink plenty of high quality water you'll feel so freaking fantastic. Traveling takes a toll on the system and good drinks will help keeping things as balanced as possible. How much you ought to drink depends on temperature, physical activity, body mass and many other factors (like if you're breastfeeding!). Enjoying a big Golden Detox Drink upon rising as well as a glass of "green" juice (from cold-pressed green juice powder + water) either before or after breakfast will take you a long way. I usually fill my water bottle, add a tsp of the green powder, shake and enjoy it around 30+ min post breakfast. 
Immune Boosters
Being on an adventure is arguably best done while feeling your best and prevention is where it's at. Feeding your body whole food medicine to ward off the famous airplane/traveling cold and helping it deal with new situations/people/bacteria etc is a good idea. Sprouts, chlorophyll in any way, bee pollen, turmeric, raw honey, lemon and ginger are major health boosters and if you enjoy the breakfast below it will have all these things covered. Another thing I always do is wrapping a scarf around my neck while on the plane where it's really drafty. The shift in temperature and the wind is not optimal if you want to take care of your throat and stay on the top of your game.
Filling Meals + Snacks = Saviors
When traveling it's likely that you move around a lot (at least we usually do) and filling meals paired with good snacks are crazy important. No hungry people here please, remember? The breakfast below is a delicious concoction of complete protein, complex carbs, fibers, essential fatty acids, antioxidants and enzymes. Goodie! As snack I like to gnaw on some carrot/cucumber/jicama sticks (or whole) together with some blood sugar balancing nut butter. Getting little nut butter packs is a brilliant idea. They take up no space at all and can save the day when paired with some local fresh produce.
Locate Foodie Gems
..need I say more? If it's a possibility then locating places where you can buy good fresh produce, splurge and get a smoothie, find a cold pressed juice, a healthy dessert or anything the like is so much fun and keeps things interesting.

Healthy Travel Morning Routine On The Go
A perfect breakfast in three simple steps to keep you energized, inspired, healthy and very adventurous!
Overnight Chia Breakfast with Crunchy Topping
Serves 1
4 tbsp chia seeds
1 3/4 cup nut milk
a handfull fruit / berries
half a handful sprouts (alfalfa is a very un-overwhelming sprout)
1 tsp bee pollen, (organic is very important)
4 tbsp pan fried muesli (recipe below) or other granola of choice
1. In the evening, mix chia seeds and nut milk in a jar using a fork. Stir/shake one more time before heading to bed. You can also choose to add your selection of fruit and berries to the jar at this point.
2. Top your chia pudding with the sprouts, bee pollen, muesli/granola and fruits and berries if not already added
Simple Pan-Fried Muesli
1/4 cup Almonds
1/3 cup Old fashioned rolled oats, certified gluten-free if needed
1/3 cup Millet flakes
1/3 cup Buckwheat flakes
1 tsp cinnamon
1 tsp cardamom
2 tsp honey/maple syrup, optional
1 tsp virgin coconut oil
1/4 tsp good quality salt
1. Roughly chop almonds then mix all ingredients together in a large bowl.
2. Heat up a cast iron skillet or other frying pan, add muesli mix to the pan and cook until lightly golden and fragrant (about 5 minutes) stirring every 30 seconds or so.
Golden Detox Drink
1 cup cold water
1 cup hot water
1/2 tsp ground turmeric
1/3 tsp powdered ginger
a pinch cayenne
a pinch freshly ground black pepper
1/2 lemon, the juice
1/2 tsp raw honey or a few drops of stevia
1. Add all ingredients to a large mug/bottle. Shake or stir until fully blended. The reason you'll be using half cold, half hot water for this drink is because we want to give the body a gentle warm start but don't want the enzymes of the lemon juice or honey to be destroyed by boiling water.
Green Hydration
1 tsp green juice powder
2-4 cups pure cold water
a squeeze of lemon juice
1. add green powder to a bottle, jar or glass of water and shake/stir well. A squeeze of lemon juice makes your Green Hydration way more appealing to your tastebuds but it's of course optional. Sometimes, if I'm too lazy I just pinch my nose while drinking it instead..

Tons of Greenylicious Hugs from me to you!
Ps. If you crave more awesomely decadent yet healthy breakfast ideas I'd love for you to explore my 30 RAW Breakfast App on Appstore. Because amazing breakfasts result in amazing days, superhero you!
Until next time, I adore connecting with you in the Insta-verse
°°Elenore°°