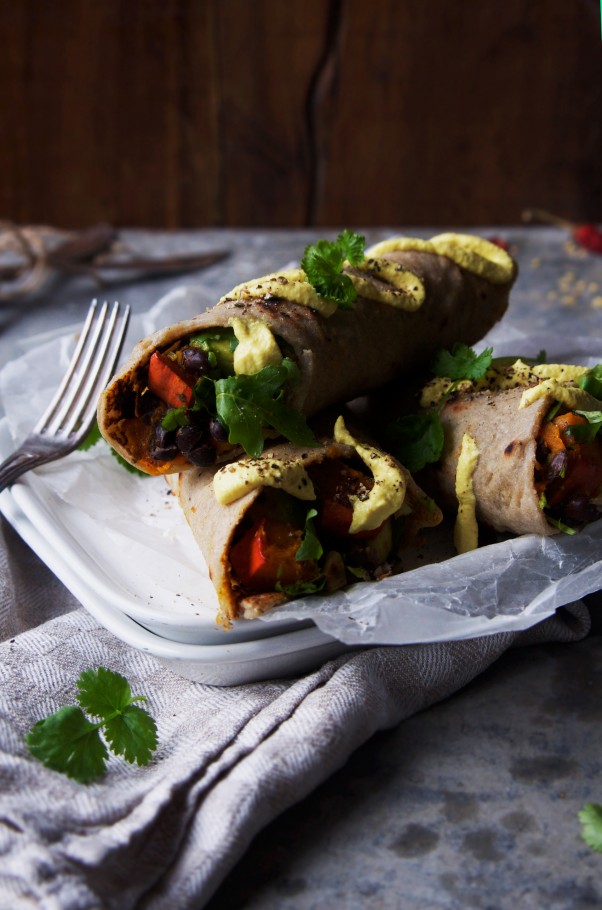 It's such a no-brainer. How can I forget it? How can anyone forget it?
"Be yourself, everyone else is taken"
I have no idea who said that but I think we can all agree it was one clever gal/ dude.
Sometimes I wonder if I'm really on the right path or if what I do is really enough. Realizing that those kind of degrading thoughts exist within me is tough (plus, what the hell is "enough" anyway?). The hard truth is that I do catch thoughts flying in my head along the lines of "maybe I should do more like they do". Even if I am a living loving part of ALL that is (yes, I do say those kind of things) I'm still human and I sometimes forget that there is room for everyone's unique greatness – including mine – and that all of us have such a major thing to offer to the world. The huge part we are here to play is one we can only play out if we allow ourselves to be us. It may sound pretentious but if I think I need to do like someone else is doing to 'do the right thing' then my purpose will be very much lost.
So therefore, "be yourself, everyone else is taken" hit me hard in the head the other day when I was scrolling through the Instagram-feed (I know, way to go practicing being that living loving part of All, right? ;)
No one will ever be able to give to the world exactly the thing that you will. Whatever it is, no one will ever ever be able to convey that thing that you do. Sure, we may have common core purposes but how we do it, how we play out that part of ours will differ greatly. It's all works of art. I know that. I do. Still, that quote on Instagram really stuck and obviously I needed a little reminder.
Thanksgiving is upon us and even if it's not a holiday we celebrate in Sweden, a little gratitude never hurt anyone (more like make major shifts happen). This Thanksgiving I am going to be all kinds of radical and celebrate myself. Brave! I am going to raise my favorite glass of that bubbly kombucha in the fridge and let the sparkly happiness spread. I am going to wake up way too early next to a smiling Caspian and remember I carried him, birthed him and give him life everyday. Lastly I am going to rest my right hand that decided to have a bloody dance with the mandolin-slicer (I hear you, universe).
Raising up ourselves, fully believing we are so much more than enough – essential – goes hand in hand with raising up each other. Togetherness. I am thankful for myself and within that gratitude lies the badass sense of togetherness that can't be denied when I stand up tall, holding my own hand.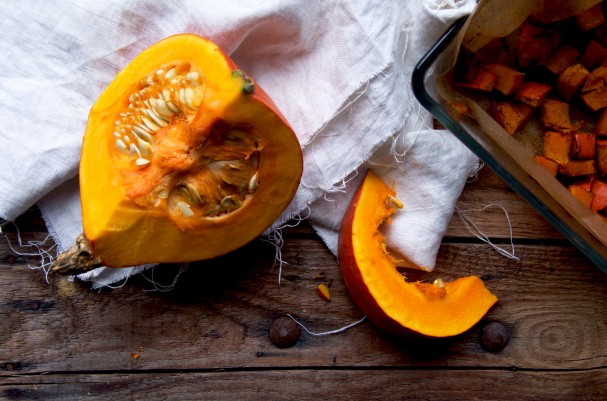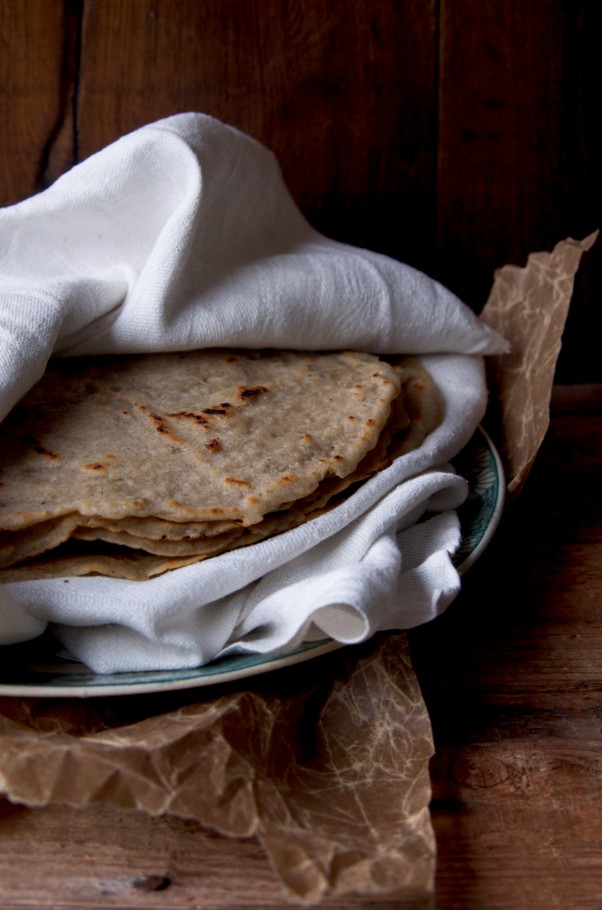 Fun & Fabulous Facts
It´s been close to four years almost since I decided to eat almost exclusively raw foods. If you knew me really well and also knew what mid November looks/feels like in Sweden you´d see the absurdity of that decision. After weeks of feeling like an ice cube with major back ache and joint pain I remember thinking, screw this and made myself a hot bowl of winter squash soup. Now that, my friends was an awesome move in so many ways. See winter squashes are not only sensationally beautiful to look at. I mean, come on – there are a lot of show off vegetables but I think winter squashes takes first price in the beauty category (or maybe Romanesco.. or Kale.. or..). Twists and turns, soft, rough, yellow, golden brown, could greenish, huge, tiny, delicate or dinosaur-like. They are also the perfect food to heat up a freezing human as they are of warming thermal nature. It just might seem like nature produces just the thing we need at just the right time. Go figure. The wonderfully colored flesh is not very surprisingly filled with beta-carotene and vitamin A. Might there be some sweet cheat-eating during the holidays? If so, winter squash is your friend, loaded with anti-inflammatory Omega 3´s and blood sugar regulating B-vitamins. This is why winter squash is popping up in both diabetes- and cancer studies at the moment and why choosing to munch away on winter squash during Thanksgiving and Christmas (and all other days) could be a very clever choice. Oh, and the exclusively raw food thing worked way better when I traveled to a warmer climate a few weeks later. Go figure. Again.
Ps. Yes, Hokkaido "pumpkin" is actually a winter squash.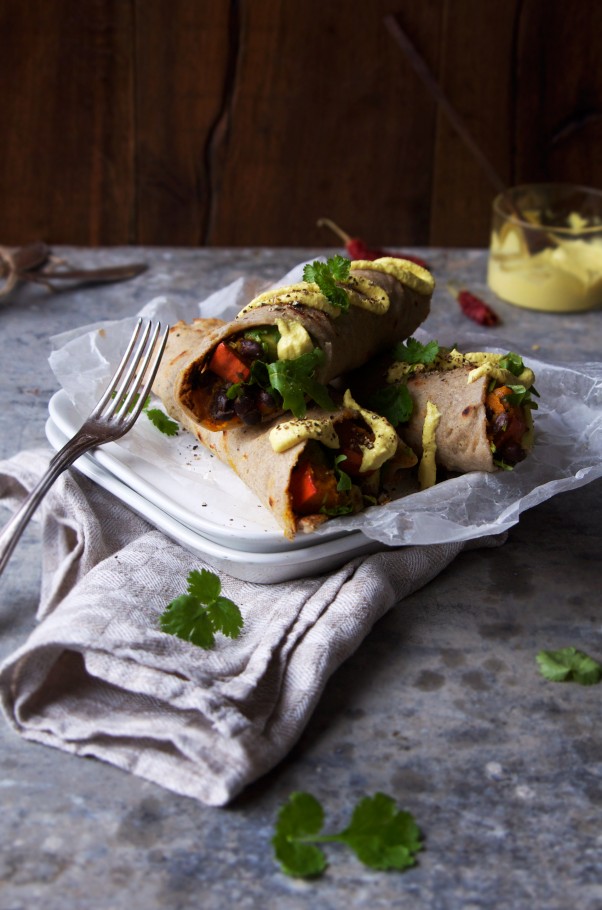 Spiced Pumpkin Burrito
I love a good wrap but sometimes a collard wrap just does not cut it (or the gluten-laden kinds). It took a few tries before I was fully pleased with the result of these gluten-free tortillas but now I can't stop making them. Filling them with the season and making a Spiced Hokkaido Pumpkin Burrito was a winner in our home and therefore it ended up here. For you. Ready for all those holiday-y high vibe healthy meals. Note: be careful, the sour cream just might make your tastebuds disco dance.
Raw sour cream sauce
1 cup cashew nuts
1 tsp apple cider vinegar
1/4 tsp good quality salt
1/4 tsp lemon juice
1/4 tsp powdered turmeric
1. Soak the cashew nuts in water for at least 5 hours, thoroughly rinse and add to a high speed blender with the rest of the ingredients (or use an immersion blender). Blend until smooth. Spoon into a small plastic bag and refrigerate while making tortillas, roasted pumpkin and bean mix.
Spiced Hokkaido Pumpkin Filling
1 hokkaido pumpkin, around 1 kg cubed (peel if not organic)
1/2 tsp smoked paprika powder
1 tsp cinnamon
1/2 tsp caraway powder
1/2 tsp cardamom
2 tsp virgin coconut oil or ghee
1. Preheat the oven to 190 °C / 374 °F
2. In a large bowl, combine spices and oil, add the cubed pumpkin and toss until coated.
3. Add to a lined baking sheet and bake for 15 minutes. The pumpkin should not be mushy, that is a major disadvantage when making the burritos. Make tortilla breads and bean mix while the pumpkin is in the oven.
Tortillas
makes 5-8 breads
1 1/2 cup buckwheat flour
1 cup brown rice flour
1/2 tsp baking powder
4 tbsp virgin coconut oil/canola oil/ghee + a lil' bit extra for frying
2 cups water
1/3 tsp good quality salt
pinch of chili
1. Combine all dry ingredients in a large bowl. If using coconut oil, gently melt in a warm water bath before adding that and the water to the bowl. Thoroughly combine all ingredients using a whisk.
2. Add a drizzle of coconut oil, canola oil or ghee to a frying pan (medium heat) and then a very large spoon-full of tortilla batter (ahem "dough"). Spread it out really fast & evenly (this is crucial) into a thin round tortilla using a steel pancake turner or the like. Flip once the upside looks completely dry which takes a little less than 1 minute. The tortilla is done when the characteristic dark spots appear on the side that you fry last. Stack tortilla breads on a plate and cover completely with a tea towel. This will keep them bend-able and easy to work with when making the burrito. You need to keep them stacked under this tea towel until all are fried, this way they will be perfectly soft once it's time to arranging the wraps. So no cheatin'!

Bean mix
2 cups / 400 g cooked black beans
1/2 stalk celery, finely chopped
1/2 leek, finely chopped
1 tsp virgin coconut oil /ghee
1. On medium heat, heat oil in a sauce pan, add celery and leek and cook until tender and slightly translucent. Add beans and cook until warm. Combine with the roasted pumpkin in a large bowl or directly on the lined baking sheet.
To serve
1 heaping handful fresh cilantro (leaves)
2 handful arugula
1 avocado, peeled & cubed

Arrange
Place a tortilla bread onto a plate, Spoon pumpkin/bean-filling onto the bread. Not too much – remember, you need to be able to roll it. Take the sour cream from the fridge, cut off a tiny piece of one edge of the plastic bag. This way you will be able to easily squeeze it out over the pumpkin/bean- filling. To finish, add arugula, cubed avocado and cilantro leaves and roll into burritos. If you want to be able to eat this creation sort of on-the-go I suggest wrapping it up in baking parchment paper. Either way – enjoy!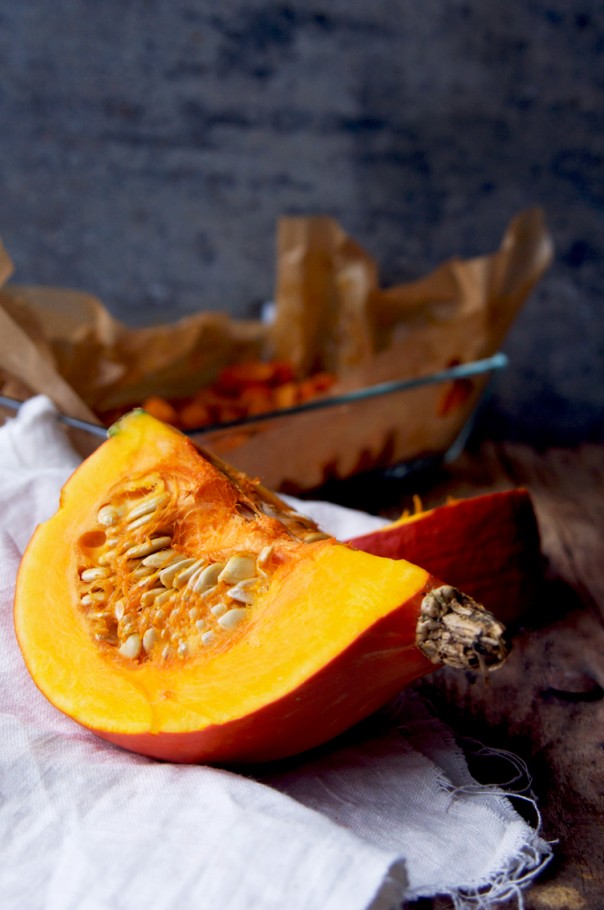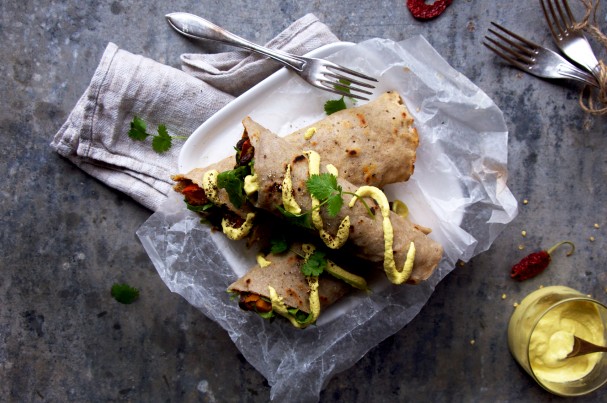 Friend, what's your experience with the "Be yourself, everyone else is taken"- thoughts up there? Does that 'comparing your beginning to someone elses middle' stuff also pop up in your life?
Let's help each other raise ourselves up to the effing skies! Let's be brave, bold and live ecstatic! Yeah!
Happy Thanksgiving, gorgeous!
°°Elenore°°
Ps. I collected some more pumpkin/winter squash inspiration for you from my fave food blogs. Your welcome!
Happyolks
Pumpkin Gnocchi – With the most magical video and text that really hits the spot with me. Kelsey is a world-changer
The First Mess
Delicata Squash Tabbouleh – A love letter to the seasonal changes written by Laura, a good gracious greenylicious rock star
My New Roots
Pumpkin Pie Amaranth Porridge – Star Sister Sarah makes us remember to really see our food (in this case amaranth) and she does it (all) with great brilliance. All hearts
Oh Lady Cakes
Baked Pumpkin w Tofu & Kale– I love this lady (cakes) and if your eyes does not well up or your heart swell when reading this text, read it again.
The Holy Kale
Cinnamon French Toast w Pumpkin Hummus – Ever so awesome and oh so wonderful Lauren has a site filled with goodness (and a new holiday appetizer!)
Green Kitchen Stories
Holiday Stuffed Pumpkin – Our all time favorite green family. Darlings Luise, David (& Elsa) does it again with this showstopper of a pumpkin!
Golubka
Raw Pumpkin Pies – Completely gorgeous and always so innovative. It's a Raw thanksgiving over at Golubka and I want in!
Roost
Pumpkin Spice Doughnuts – Few does honest elegance and rustic lovely recipes like Caitlin. Not to mention drool-worthy picture á la overload
Deliciously Ella
Roasted Butternut Squash & Quinoa Bowl – This talented cutie pie is a rather new acquaintances of mine but nonetheless she has a totally a-amazing blog.