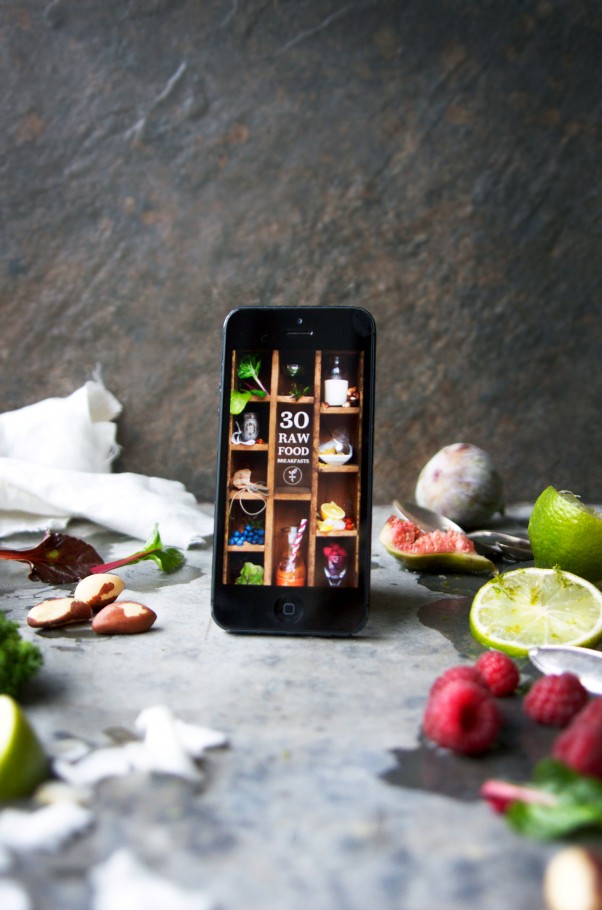 Years in a dream, months in the works, ups and downs, smiles and tears, bubbly excitement and really, really late nights designing, sketching and recipe testing (yum). Let me present to you the first app of Earthsprout: 30 RAW – Breakfasts. A Greenylicous life-changing new best friend that conveniently enough fits in your phone!
30 RAW is a 30-day breakfast program, jam-packed with strengthening, transforming and beautifying raw food breakfast recipes ready for you whenever you need a fresh start, new zippy energy, a full on 30-days detox or some sensational ideas to jazz up your mornings. The recipes are exclusively developed for the app and include most of my (not so secret anymore) personal favorites. They are basic, quick and require no fancy equipment like a dehydrator or 16 extra hours á day. Meaning, the recipes can be whipped up using a sharp knife, an immersion blender and a creative mind. They are (for that extra love boost) gluten free, free from processed sugar, vegan (with a few exceptions of honey) and positively addictive.
I made this app because I am a huge fan of the explosive possibilities that lay in a simple morning routine. Taking a moment to pause and enjoy a healthy, amazing breakfast, results in healthy amazing days! Making a beautiful breakfast for yourself is something very connecting and nourishing both for you and for the earth. 30 RAW will basically let your life-spark and overall hotness amplify and hit the roof. Plus, it's pretty easy on the eyes ;)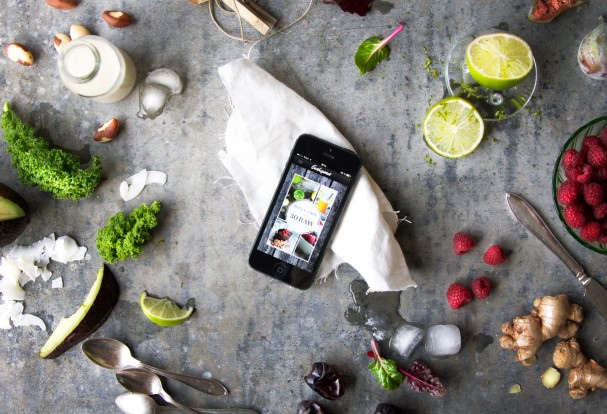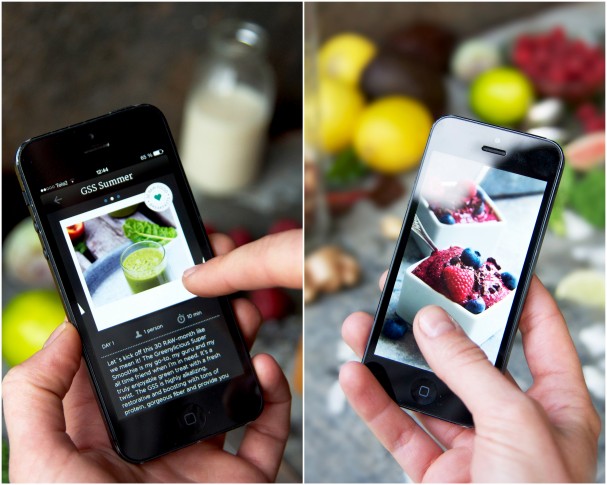 Giveaway: To celebrate and share the insanely intense love and excitement I feel at the moment I have decided to give away two 30 RAW apps to you honeys! So what do you need to do to download the 30 RAW app for free? Simply put your name and favorite breakfast in the comments below, share the news with someone you love and I'll randomly select two winners the day when 2013 turns to 2014.
Note: To make this dream app a reality I teamed up with a great bunch of people over at Infab Vitamin here in Sweden. We have poured our energy and love into this creation for many months and we are so happy to finally present it to You. As of now, it is an Iphone app only but keep your fingers crossed for an Android version to come very soon. (I keep my toes crossed for an Ipad version too).
Do it: Download the 30 RAW app, flicker through the pictures (both polaroid and full screen), drool a bit, select and save your favorite recipes and begin trying them out. It would be ever so awesome if you'd then let me know what you think! Honest feed-back will let the 30 RAW app grow into a better version of itself. If there are any questions or suggestions, direct them to info@earthsprout.com
..and remember to rate 30 RAW on app store! It would make this Earthsprouty crazy lady so very happy and you know it!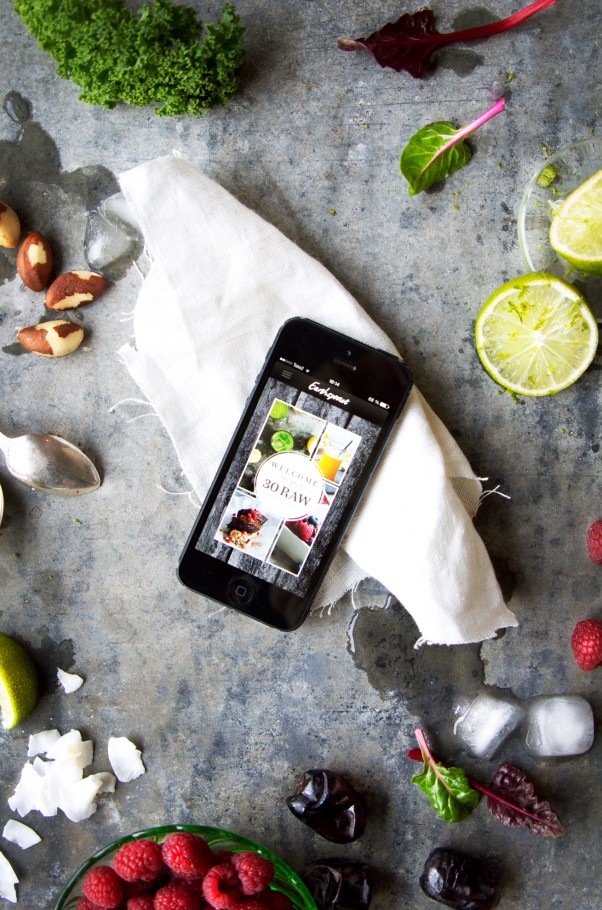 The 30 RAW app is for you and for this sensational planet that holds us. We really are changing the world one bite at a time. One meal – one buzzing, delicious, delicate, detoxifying, silly and hope giving breakfast.
I really do love you,
°°Elenore°°
Now put your name and fave breakfast in the comments below to get a chance to download the 30 RAW app for free!