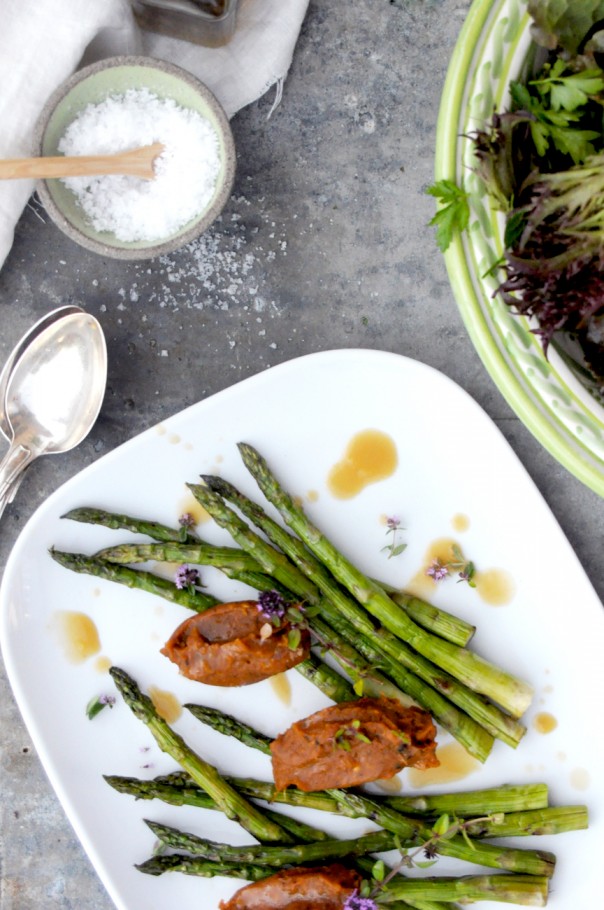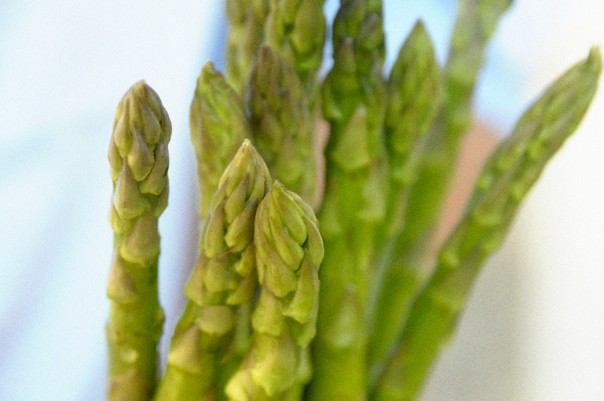 My summer holiday is on which means I won't be posting full articles with the "Fun & Fabulous Facts – section" these weeks. Short´n sweet (potato) is the model for now.

I wake up hearing both the waves of the ocean and cars passing by. We just got back home to the south of Sweden, Fabian has left for work and I soak up the beginning of this new day as I watch my belly move. Far gone are the little nudges, now minisprout is making sure we know that new times are fast approaching. So I take it slow, very aware that my time to rest is now.
"Having fun ought to be taking seriously" I read somewhere.. I apply that to my now and add "..and resting is damn creative". Last year I didn't give myself any work breaks so my intention is to have one full month (whaaaa) of free space in my calendar this summer. Outrageous, I know. I love the challenge (because it is a huge challenge) to step down from super productive-mode and allow myself to hang out and "work" in the garden for hours and hours. Or simply head out to my family, climb trees and pick and stuff our faces with pink cheeked cherries.
Also, I take this time to try and wrap my mind and open heart around what really took place at our wedding. I was not prepared for the raw and radical ecstasy of that day. So delicate and trembling yet powerful and life changing at the same time.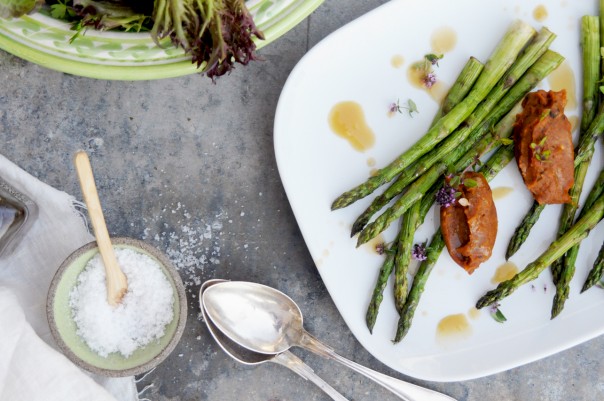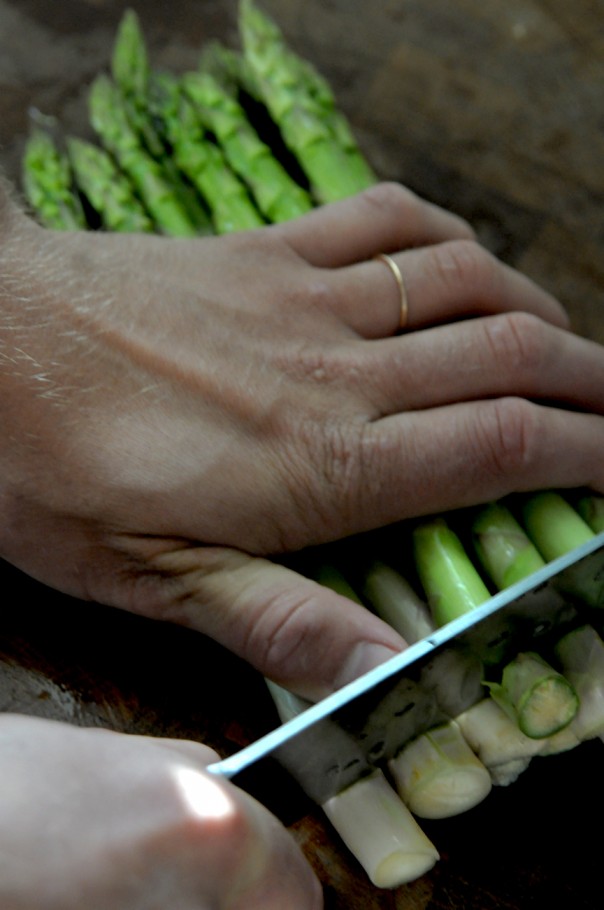 Grilled asparagus w silky´n spicy sweet potato purée
One of my favorite thing of now having neighbors so close by (never happened before) is the smell of grilled food during these summer nights spent outside. It fills me with a relaxed and indulging feeling and of course inspired me to grill up the quite possibly last bundles of local asparagus. Blooming thyme and fresh chili got to dance with baked sweet potato and when drizzled with tangy miso dressing, this plate reached my kind of perfection. Serve with a huge green salad and fluffy amaranth/millet/quinoa and you're all set!
Serves 4
Silky´n spicy sweet potato purée
2 large sweet potatoes, peeled
1 fresh garlic, not the greens
1/2 fresh chili
1 tbsp virgin olive oil
a small handful of fresh thyme
1. Preheat the oven to 370°F/190°C
2. Cut each peeled sweet potato in 4, Peel off the outer layer on the fresh garlic and slice in two. Add both garlic and sweet potato pieces onto a baking tin and bake for 20 minutes or until soft and tender.
3. Add all ingredients to a food processor or high speed blender and blend until smooth.
Grilled asparagus
2 bundles (400g) fresh asparagus
1 tbsp virgin olive oil
1. Grill the asparagus for no more than 5 minutes just before serving. They should still be a bit firm and crunchy. Give them a drizzle of olive oil (after you've grilled them).
Tangy miso dressing
3 tsp dark miso paste
1 tsp raw honey
1 lemon, the juice
1 tsp arrowroot powder
1. Wisk all ingredients together in a small saucepan (no heat) until there are no lumps.2. Stir the dressing over low heat (we do not want to kill the good stuff in the miso) until slightly thickened which takes about 30 seconds.
3. Let sit in the fridge until it's time to serve.
Arrange
Add the freshly grilled asparagus to a serving plate, spoon up the sweet potato purée, drizzle with some of the dressing and throw over a few thyme flowers and Celtic sea salt flakes. Serve with a large green salad and some quinoa/amaranth/millet.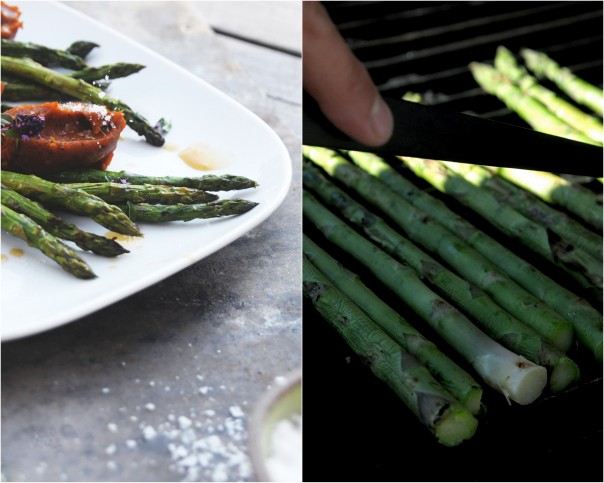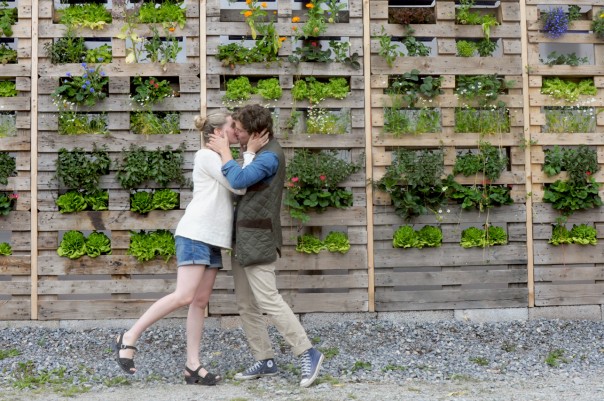 How do you take fun seriously? Let it flow smarty loves, I need some inspiration –
add your brilliance in the comments below!
With tons of silly kisses and dirty hands from the garden
°°Elenore + Minisprout°°