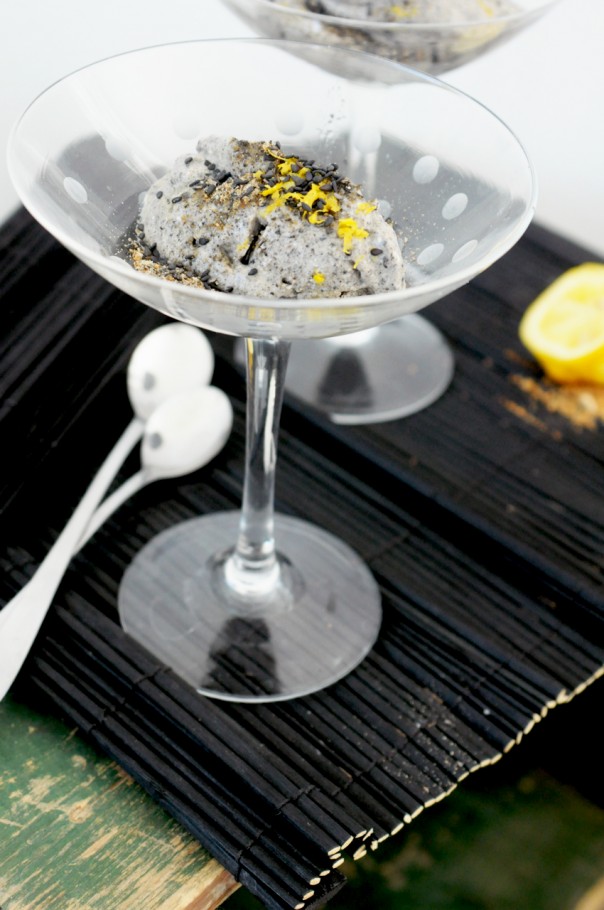 I would rather let myself be ruled by pure inspiration and urges instead of actual set rules. Therefore this post is a bit different from the ones that you are used to but you'll still get a fabulous and healthy recipe of course. Now, are you ready?
I rarely get angry – not that I'm a saint or anything, but.
When things like these keep going on something inside me kind of flips and (some) people ought to get out of my way.
Monsanto seriously ought to get out of the fierce gaze of this particular tree hugging health gal.

Whaddayasaying? Monsanto who? Oh. Just a multimillion dollar devils company that among other things invented the scary aspartame sweetener NutraSweet and practically own mother earth. Yeah, like literally. Monsanto started patenting seeds decades ago and with doing they so put the natural system completely out of order. Growers now need to buy their seeds from Monsanto (+ pay royalty fees) and they aren't even allowed to collect seeds from their harvest for next seasons plants. Imagine everyday gardeners, organic farmers and tribes that all of a sudden are completely unable to do what they've always done, take good care of nature, plants and their families. Instead heirloom varieties disappear (we are in fact loosing thousands plants each year) a loss far greater then I think we could ever imagine and the seeds that still exist loose quality because of DNA manipulation (like GMO) and other ridiculous and dangerous things.
What can we do?
1.) Watch the movies "Food Inc", "Food Matters" and "Home"
2.) Sign here to stop Monsanto from monopolizing our food and earth
3.) Know your food, buy from reliable organic companies and visit your farmers market as often as you possibly can
4.) Support people like absolutely amazing artist Leah Gautier and her "saving the marshall strawberry" project
5.) Be a loving but fierce green activist (you could even do some guerrilla gardening while your at it..)
6.) Stand up for mama earth and start collecting organic seeds all while knowing that it's a truly heroic act. Not having an actual garden is no excuse for not growing your own food/flowers/herbs so start a little windowsill/balcony garden and hope will sprout right there. Yes, I just said that hope will sprout but you know what? I don't even feel naive. I know that our heroic "save the seeds, save our food, save the planet"-acts will actually make a huge difference in this world.
..and hey! While your at it, grow your own stevia (like the one in the picture below)! You don't need small white aspartame heavy pills to live the sweet life. An ever growing very natural sweetener in a pot on the table is pretty convenient, I can guarantee it. Bonus: no health risks follows in the footsteps of your stevia plant.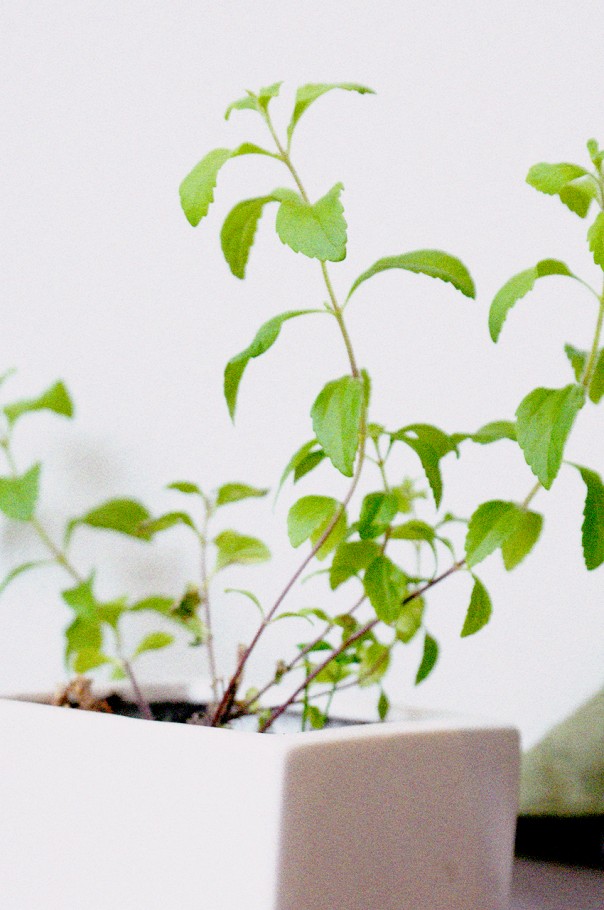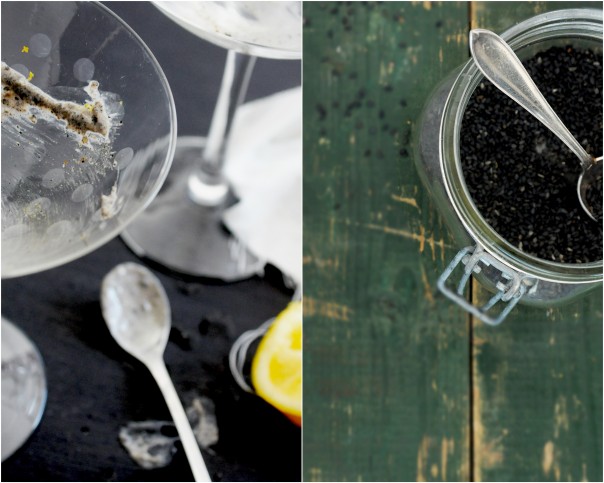 "Raw" Vegan Black Sesame Parfait
Love ice cream but not enjoying the side effects of dairy & sugar products as much? Then I've got you covered (and it's not even summer!). You can transform this basic ice cream recipe into any strange or traditional ice cream flavor that you could possibly wish for. I opted for a tad strange one this week. Ladies and gents, meet the salty black sesame parfait!
4 servings
Vanilla ice cream base
1 can organic full fat coconut milk (sub for fresh coconut meat for a fully raw version)
2 large organic bananas, sliced and frozen
1/2 tsp vanilla bean powder
1. Put the can of coconut milk in the freezer for 30 minutes then open and scoop out the firm and creamy top layer (save the liquid for a smoothie or soup).
2. Add the creamed coconut to a blender along with vanilla and bananas, blend to ice cream consistency (seriously outstanding on it's own).
For the black sesame parfait
4 tbsp black sesame seeds, ground
1/4 tsp high quality salt (or slightly less depending on how salty you want it)
8 drops of organic stevia concentrate / 8 dried and ground stevia leaves
1. Add these ingredients to your vanilla ice cream base and freeze for 30 minutes (or use an ice cream machine).

Sprinkles
1 tbsp coconut sugar
1/2 tbsp black sesame seeds
1/2 organic lemon
1. Add coconut nectar and sesame seeds to a mortar and grind into a coarse powder.
2. Zest the lemon but do not mix with the ice cream sprinkle
To assemble
Divide the parfait in 4 high glasses or bowls, add the sesame/coconut nectar sprinkles and finish off with some lemon zest and additional whole black sesame seeds.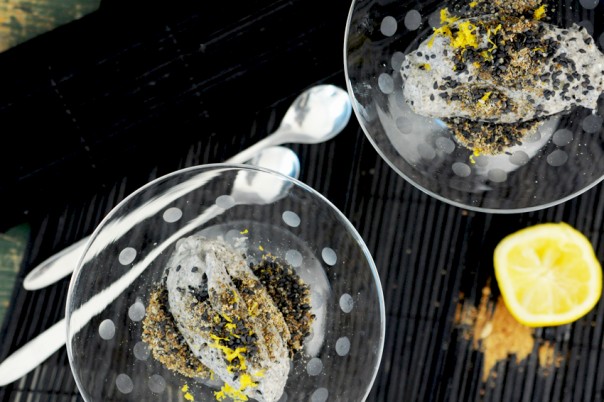 We can stop Monsanto and we can prevent companies like them from owning our food and our lives. So for the love of life (literally) sign here before you start making this gorgeous paradigm shift of an ice cream.
Let's friggin' do this!
°°Elenore°°