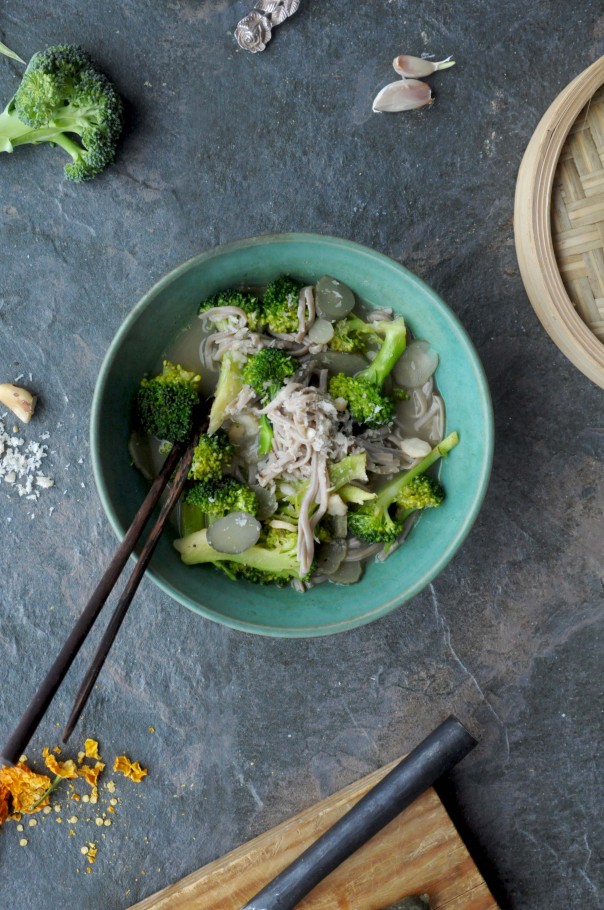 Sometimes you just know. In a split second or in the blink of an eye there's a moment occurring about to change your life forever. I'd say meeting the soba noodle for the first time was one of those moments. Sweden can be a bit behind with healthy things like this and if you don't know that you are actually looking for a noodle completely made of buckwheat then chances are not massive you'll run into one. And then I did. Thank god.
Then there are other takes-my-breath-away-moments. Times when the entire world seem to flip, change colors, move mountains, go slower, go faster, swoosh, swish and dance to the soundtrack of your favorite song all at once. Two purple marks on a little tiny stick in a bathroom filled with Monday sunshine. There is a bun in this oven, a baby on board, a lil Earth sprout hanging out and having a good time in my transforming belly. Magic – pure, raw and very honest.
So while me and Fabian have been on a ride of sensational joy, posting recipes has been pushed aside for reasons like morning (ehrm, all day sickness) and exhaustion followed by 50.000 exclamation points. And so finally, as we pass the 10 weeks mark, I can eat some normal stuff again like this warming bliss bowl that nurtures from top to toe. Honestly, I think you will be able to receive the insane love and magic coming through me (us!) via this recipe.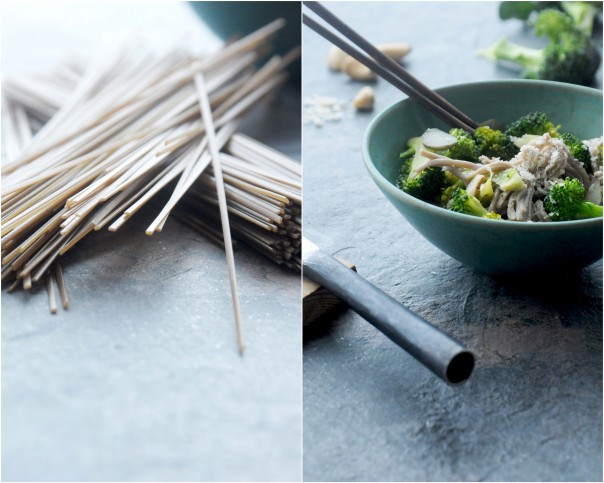 Fun & Fabulous Facts
Now, let´s take Broccoli from boring health buddy to full blown Broadway superstar, cuz it just is. This gorgeous veggie is so beautiful it could easily be the centerpiece of a table setting or even a bridal bouquet, in my mind at least..
Did you know that the levels of vitamin C in broccoli exceeds the levels in citrus fruits? I notice among people that vitamin C is not thought of as really important and just sort of immune boosting. Well, many studies show that vitamin C is a major key in fighting and preventing cancer partially because it supports the liver in the detox process and partially because it creates a build up of hydrogen peroxide. A boost of hydrogen peroxide means a truckload of pure oxygen to your body and cancer cells cannot thrive in an oxygen rich/alkaline environment. This is one of the reasons I always go on and on about the importance of going alkaline angel.
Other amazing things about broccoli is the high content of chlorophyll and just as with the vitamin C, steaming lightly does not kill all of these goodies, plus it counteracts gas formation. Grrreat! On to this bowl ´o bliss!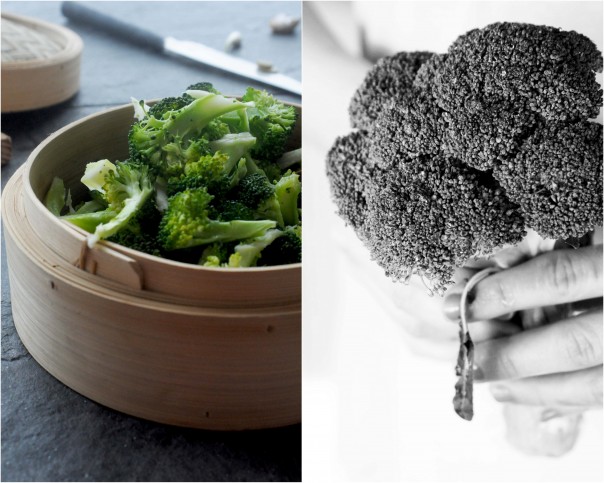 Broccoli Bliss Bowl
Who ever said broccoli was boring? It's like the greatest fast food ever and in this particular bowl it plays an important role together with warm bullion, soft soba noodles, nutty "parmesan" and the bounce of garlic and chili. Plus, I am pretty sure the nutritional yeast mixture could convert any broccoli hater. Give this bliss bowl a go and let it blow away some cold February blues.
Serves 4
Steamed broccoli
2 large heads of Broccoli
3 tbsp nutritional yeast
1 tsp freshly cracked black pepper
8 Brazil nuts
1/2 cup cornichons/gherkin/savory pickled cucumber, thinly sliced
1. Rinse the Broccoli and cut of small florets, add them to a steamer (no need for a fancy one, you could use a simple strainer with a lid on over boiling water).
2. Let the broccoli steam for about 4 minutes or until the outside is soft and the core still a bit crunchy – we don't want overcooked!)
3. Put the broccoli florets in a bowl and add nutritional yeast and black pepper. Massage it all using your hands – bonus points! (or a spoon if you don't feel like getting your hands dirty).
4. Add the thinly sliced cornichons.
5. Shave the brazil nuts thinly using a grater and set aside to sprinkle on top of the bowl later.
Soba Bouillon
3 cloves of garlic
1 tbsp coconut oil / ghee
1 tsp tamari
1/2 tsp Himalayan pink salt or other good quality salt
pinch of chili (depending on strength)
250 g soba noodles (I used buckwheat / sweet potato noodles)
7 cups (1.7 l) water / vegetable bouillon – (if using water add 1.5 tsp of powdered bouillon)

1. Heat the coconut oil or ghee in a saucepan, add the minced cloves of garlic and cook until the garlic is a tad golden.
2. Add tamari and chili and give it a stir.
3. Add the water + powdered bouillon / vegetable stock (organic, ladies & gentlemen) and bring to a boil
4. Add the soba noodles by holding them over the water and sprinkle them in strand by strand. Lower the heat to a simmer and cook according to the package (usually around 8 minutes).
5. Salt and additional chili to taste.

Arrange
1. Choose a beautiful bowl, add the bouillon cooked soba noodles, the broccoli and the shaved brazil nuts. Dig in, gorgeous.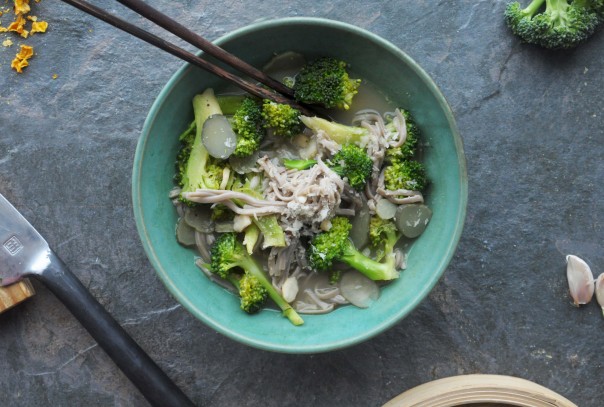 The wold has shifted and it's actually a beautiful reminder that it does so every single day. It's up to us to recognize the shifts, the transformations and to follow in their steps if that's where our inner GPS leads us.
We are so happy to be able to share this crazy, insane and incredibly beautiful and grand shift with you. Would you let me into your world in the comments below? A simple sentence is all it takes to begin to recognize a humongous transformation. Dig deep and enjoy!
With so much love and crisp air from the alps of Austria
°°Elenore + sprout°°