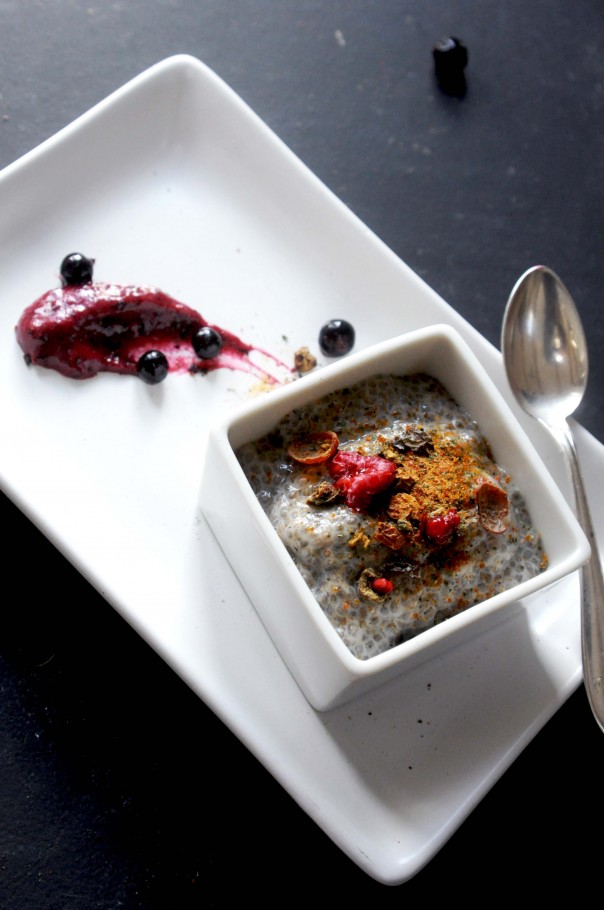 Well, shoot.. where on earth did time fly this past week? The Maldives? I have had this gorgeous recipe done and ready for you but then. Let's just say that quite literally life happened and the actual post writing date continued to get pushed aside. So here I am, Monday morning with a candle right next to the computer and a cup of herbal chai on the other. It's not that life stopped happening in some way (luckily) but it seems I found a space to get a few loving words out to you. Ahhh, I smile when I think of where this reaches you, are you at work? Still sleeping? On a big adventure somewhere? What ever is going on in your life, you are creating miracles as you go. Be aware of that grand ability that you have in every moment. Gosh, you ROCK!
Be the wind that takes this world by storm!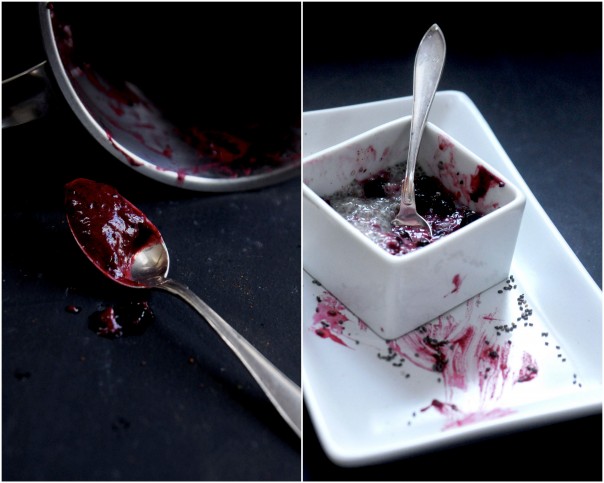 Fun & Fabulous Facts
The launch of the Nordic Superfood Mix on Sunday (ma b-day!!!!!) definitely holds a big part of me not writing this post until now. Geez, so many tings to be arranged and lovingly put together. Surprises to all that PRE-ORDERS, shipping calculation and final touches. You name it, I'm on it. In the mean time I have to keep myself nourished and what better way to do that then upping my intake of Nordic superberries (in my freezer, lovingly handpicked last season) plus a teaspoon of the Nordic Superfood Mix. Honestly, I bet those berries were just hanging out in the freezer waiting to be transformed into this antioxidant jam – so delicious I could have proposed. To myself.
The glorious part of Nordic Superberries is that the nordic light actually makes the level of antioxidants rise because of our long summer nights, ain't that fantastic? Which ever berry you'll end up using will of course be smack packed of antioxidants, the amazing workers neutralizing free radicals in your body and in doing so, fighting both inflammation, the sprouting of chronic diseases and calming an overall distressed body. Plus, remember health and beauty boosts travel in pair.
This recipe is a treat,  jam packed with the goodies that makes you shine!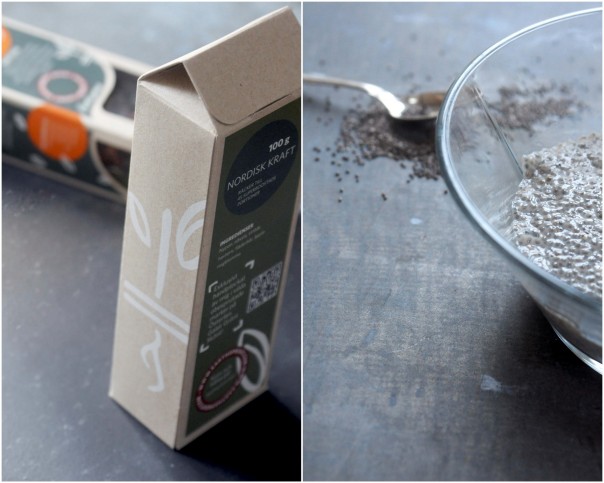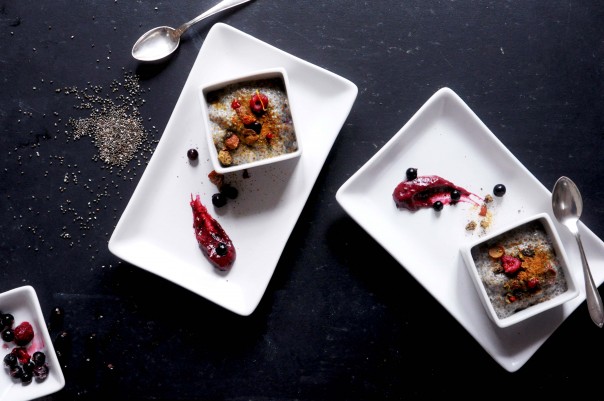 Vanilla Pudding w Antioxidant Jam & Nordic Superfoods
Breakfast, snack, dessert, treat. Whatever or whenever you feel like a healthy and sweet flavor explosion – this is the perfect choice. Ridiculously easy to prepare, filling and so boosting it's nutty to even think of it all. Do you need any more persuasion? I didn't think so either. Ps. the jar of left over jam is a perfect topping with some Nordic Superfood mix on your Raw ice cream, sandwich or Greenylicious Super Smoothie.
Vanilla Chia Pudding
2 big / 4 small bowls
3 tbsp chia seeds
1 1/3 cup unsweetened oat milk / almond milk
1/3 tsp pure vanilla
1/ tsp ground cardamom
1. Add all ingredients to a bowl and let sit in the fridge overnight, stir one last time before going to bed.
2. In the morning this will all have turned into a beautiful pudding. Done! 
Antioxidant jam
makes a heaping cup of jam
1 cup mixed berries (I used mostly black currants and some raspberries)
7 midsized dates, pitted (if using medjool dates 4-5 will be enough)
1 tsp aged balsamic vinegar (optional but truly incredible)
1 1/2 tsp Nordic Superfood mix
1. Add all ingredients to a high speed blender like vitamix and blend thoroughly.
Arrange
Scoop up some pudding in a beautiful bowl, top with the jam and some additional berries. Enjoy and get swept away by the power of Mother Earth.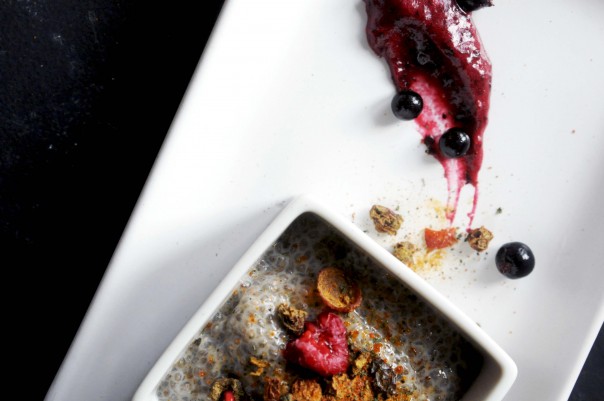 So, you force of nature – what magical stuff is on your agenda this week? What will you make room for? Take a moment, just a second to figure it out then share in the comments below if you wish. Action is POWERFUL.
(I'll write down a little something there too so I can hold myself accountable;)
Ps. amazing things happen on Twitter and Facebook, Earthsproutling!
°°Elenore°°