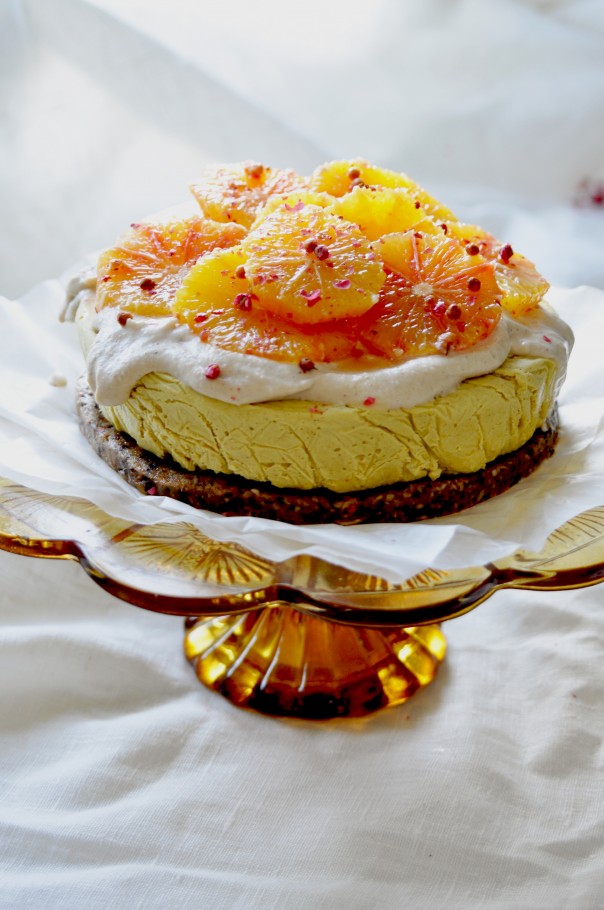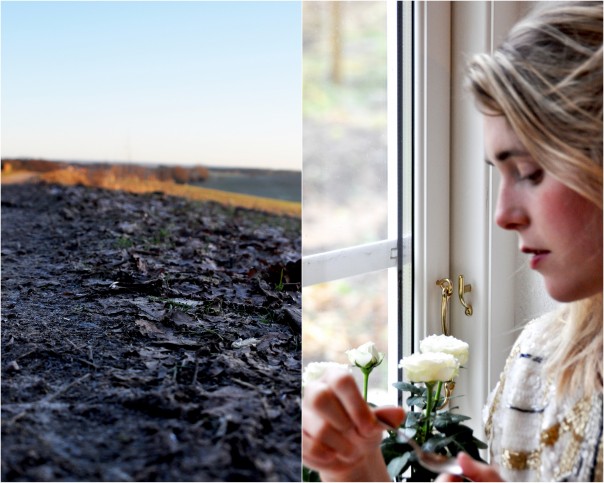 BAM! It's time for a new dawning and this cake comes with it. Ready? Well of course you are!
I was sitting on a moped with two (!) of my gorgeous friends as the warm Bali air swooshed by. Morning rays of sun found their way through the majestic trees and played peek a boo on our skin as we sang with the biggest of smiles in our hearts and on our faces. We sang with all the power and joy we had and simply by being free we tapped into our inner brilliance.
"Good morning starshine, the earth says hello"
Three years has almost passed but whenever I come to think about that song or hear it playing it touches me with an explosion of silliness and overwhelming love. Freedom is powerful. It's fabulous, it's fierce and It's magical. Those months on Bali will always have a special place in my heart from where I draw that magic with it's young yet wise and wild womanhood. It was one of those beginning with the vast possibilities. Everything was blank. Open. New. Raw and honest. It was a grand dawning and there is another song from Hair involved too. Of course. Here we go…
"When the moon is in the seventh house and Jupiter aligns with Mars, then peace will guide the planet and love will steer the stars. This is the dawning of the age of Aquarius"
I can't help but feeling that these last days of 2012 is similar to those Bali moments. It's just as Raw and Free and something stirs deep within me as we approach the new year. I cannot pinpoint exactly what it is just yet but I trust it will cause excitement in my heart.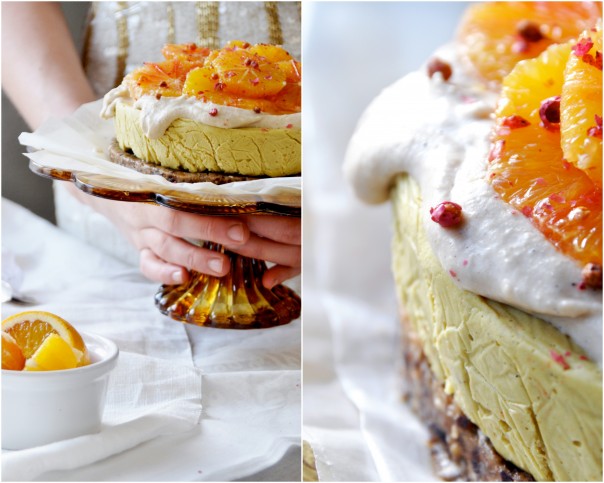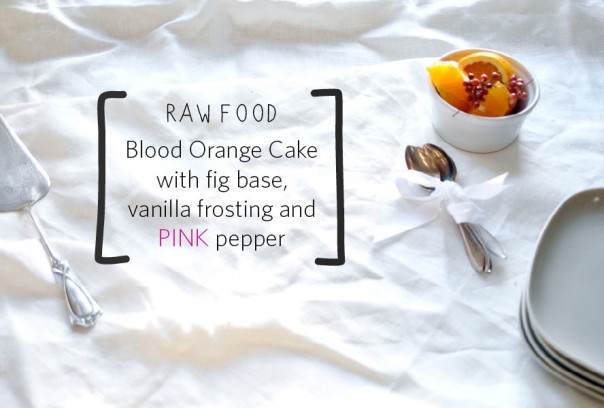 Fun & Fabulous Facts
Of all the things I could write about in this section today I choose the prettylicious pink pepper. Yeah I know.. a bit boring maybe but hear me out before you judge. These little ones are quite remarkable. We can still enjoy the ridiculously positive effects of the other ingredients, citrus fruits, figs, coconut, cacao butter, vanilla and mesquite... – I love you too!
Pink peppercorns are actually dried berries growing on a small tree (there are three different species) native to South America. The pink pepper in this recipe I picked myself when living in Spain from the tree, Schinis terebinthifolius (so if you live in a warm climate check your backyard or farmers market). With it´s sweet, mildly bitter and very intoxicating flavor I don't know how the pink pepper is so seldom used in food. Let´s turn that around, shall we?
Virtually all parts of the peppertree have been used traditionally by indigenous people throughout the tropics. Bark, sap, leaves – you name it and it has a long history of solving problems like rheumatism, depression and toothache. Not all of this has been clinically tested but still, it's very fascinating. Mother Earth shares some powerful medicine and we can start by adding some of those pink peppercorns to our food. Recent studies provide possible support for the antidepressant and antiseptic properties. And hey, we don't need any studies to know that these beauties are damn tasty. Especially in this cake.

Epic  New Years Raw Citrus Cake
Healthy? Check. Easy to make? Damn right (don't be fooled be the long recipe). Delicious? Yep. Out of this world? You bet. Let me present to you; Your New Years Eve cake. It's a Raw Food dessert at it's best so are you ready to be blown away by a ridiculous flavor explosion? Yes! Ps. Feel like making quite an impression on Monday? Just make this one and you'll be so very praised. And hey.. make sure you are using organic produce!
Citrus with pink pepper
1 orange
2 blood oranges
2 tsp lightly crushed pink pepper
1. Peel and slice the oranges, toss together with your pink pepper and let marinate in a bowl while you make the cake.
Fig crust
1 cup soft big dried figs (dates work brilliant too)
1/2 cup raw sunflower seeds
1/4 tsp Himalayan salt
1. Put all ingredients in a food processor and blend until a firm ball of dough has been formed.
2. Press firmly into a 7 inch (ca 18 cm) spring-form pan or a pie plate lined with saran wrap and put it in the fridge while making the filling.
Citrus filling
1.5 cup unsweetened shredded coconut
1 cup Cashews, soaked for at least 5 hours but preferably overnight
1 banana
2 small oranges, zest and whole fruit
1 small lemon, zest and juice
1/3 cup virgin coconut oil, melted over hot water
1/4 tsp turmeric
1/4 tsp real vanilla
1. Turn the shredded coconut into a flour by blending it in a high speed blender or a coffee grinder.
2. Add all ingredients to a high speed blender and blend until it's all really smooth (a food processor won't make this filling as silky smooth). Now pour it over the crust and place in freezer until solid (will take about 1.5 hour).
Vanilla frosting
1/2 cup cashews, soaked for at least 5 hours but preferably overnight
2 tbsp virgin coconut oil, melted over hot water
2 tbsp cacao butter, melted over hot water (can sub for coconut oil but it won't be as delishioso)
3 tsp lemon juice
3 tbsp pure water
1/4 real vanilla
1/4 tsp powdered ginger
1 tsp Mesquite flour (can be excluded but it's really tasty AND balances blood sugar)
1 tsp honey
1. Put all ingredients in a high speed blender and blend until you have your sweet silky frosting. Set aside in a bowl at room temperature and once the cake has set, pour/spread the frosting over the citrus layer. Lastly add the marinated oranges and  – ehhh, ENJOY!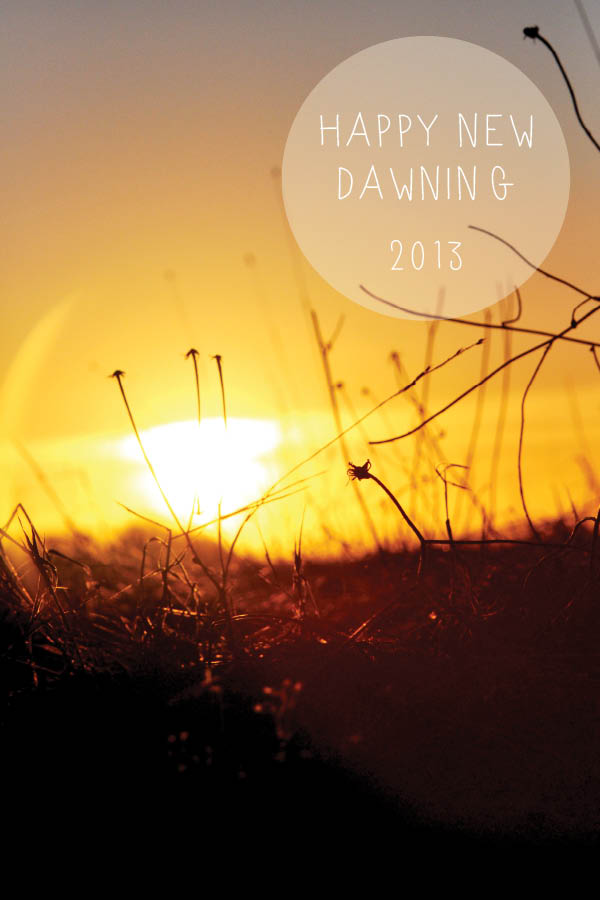 I urge you to sing some tunes from Hair and let that fierce freedom completely soak you up. There is nothing to hold onto, you are YOU – Free and fabulous! Bring on the new year and that new dawning – I'm ready for some new exciting heart explosions.
And hey! Do tell, how are you planning to welcome 2013? Spill that magic of yours in the comments below (I will too) Ps. I hope one particular cake is included in your plans.
Looking forward to meeting you on Twitter & Facebook, love!  //Elenore