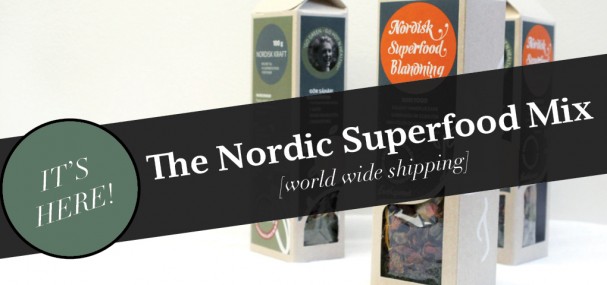 ORDER YOUR Exclusive Nordic Superfoods, harvested by me.
Raw, Wild, Organic, Top Class.
(& get

a FREE

surprise

all in the giving Greenylicious spirit!)
The Nordic Superfood Mix is a road sign saying "Shortcut to your ECSTATIC life and body"
Do you wish to follow that sign? I hope you do because that adventure is pumped with all kinds of awesomeness like beauty boosts, bursts of energy and new-found superhero strength.