My Partying Heart
and Thanksgiving
Yup, I realize that Thanksgiving is one week away but since we don´t celebrate Thanksgiving in Sweden I thought I'd give myself the freedom to approach it in whatever way I wanted. And to write about the funny/overwhelming/crazy party I attended this Saturday…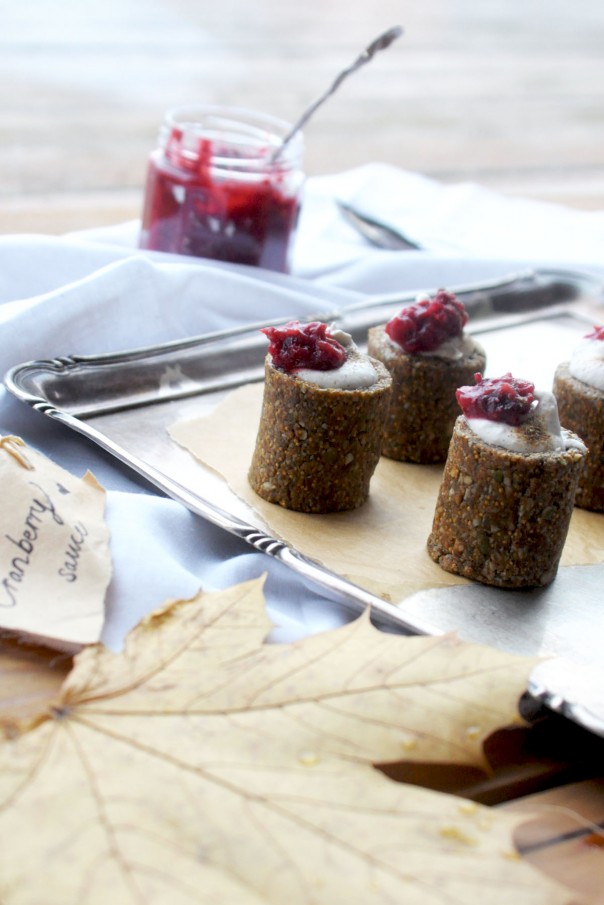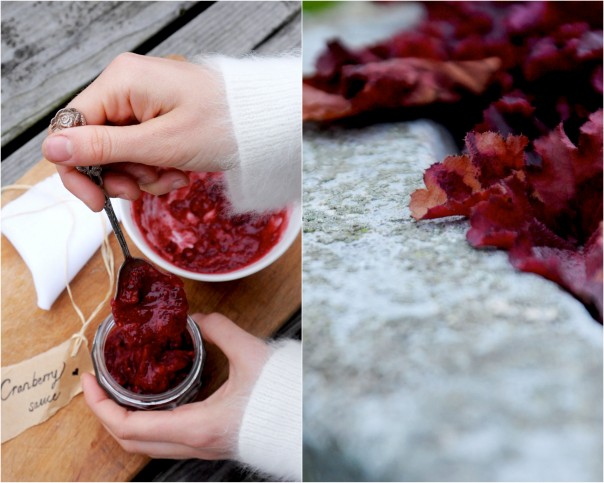 A dear friends birthday, loud music, small apartment and trying to have a normal conversation but ending up having a yelling one instead. Many times I much rather be without that kind of banging noise and buzz but I loved it. Free spirit and an open heart helps. I ended up staying in the kitchen for most part of the evening (no surprise there) and there were so many people I wanted to say hello to, hug, hear about what they had been up to and of course dance, but that´s not how it went.
I got stuck in the eyes of a few sparkling dear ones and their stories. I listened to friends deeply in love, to aspiring dreams in creation and nothing else could get my attention. Even the superfood-y, fizzy, virgin drink stayed on the table for better part of the evening while my focus was on the beautiful ones speaking their desires.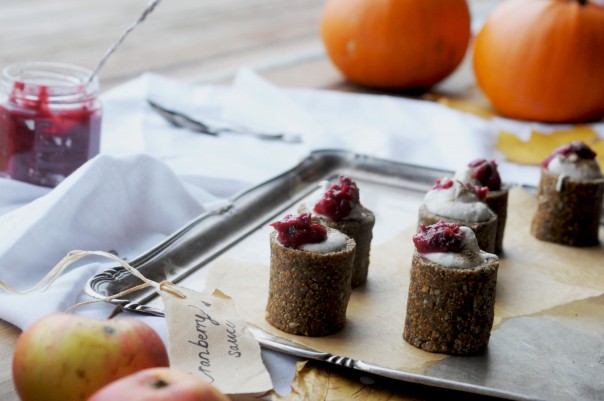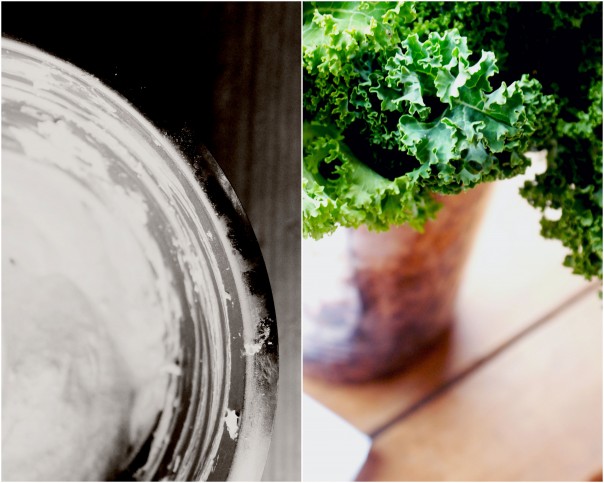 At times I found my hands pressed closely over my heart, not knowing how they had found their way there but truly feeling the importance of that touch. New relationships had begun and new goals had been found. Hands close to heart. Powerful waves of soul gifts finding their way towards the shore and eyes on fire with desire. Hands close to a singing heart.
That heart of mine sang with gratitude for being able to feel and see the joy that poured over everywhere. Little smiles through the room between lovers. Shy but proud visions. New pairs of hands tightly locked. Growing baby bellies. I had a nice view of all I needed to see right then and there. From the kitchen. Naturally.
So, I'm having a little Thanksgiving feast this week. So thankful I am for GRATITUDE and it´s constant expansion.
Hot beating Gratitude and hands pressed over a bursting heart.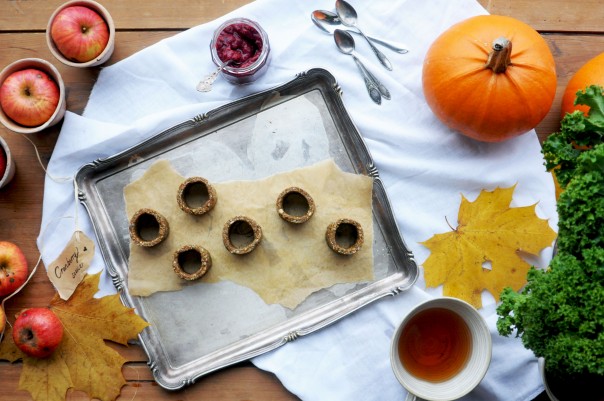 Fun & Fabulous Facts
I´m gonna keep this section short and simple this week since I want you to focus on that beating heart of yours and of those every day things that you are so insanely grateful for.
With a dessert like this on your Thanksgiving table you will be able to keep shining and smiling for many more hours after the meal has ended. No need for a bloated belly, a stressed system or a tsunami of insulin running trough your veins. How about filling your feast with sensationally delicious vegan dishes and treats that will give you both an energy, beauty and detox boost all while you are devouring it´s flavor explosions. No need to cut out the good stuff. Just emphasize the good stuff that your body adores too.
In short: Eat food that loves you back.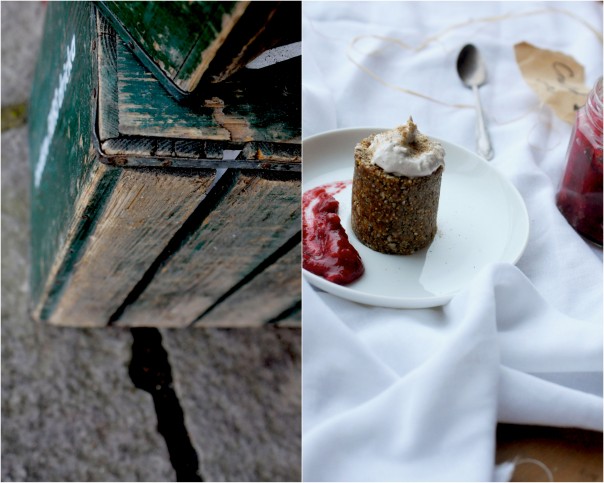 Vegan (almost Raw) Cheesecake w Cranberry Sauce
Oh these flavors combine like a unicorn and a rainbow in a complete firework of love! Silky sweet cheesecake together with the tart cranberry sauce and spices that makes you long for Christmas. If you want to you can absolutely make a "regular" cheesecake instead of these "cannelloni" cuties. If so, double or triple these batches.
Makes 7 small cheesecake bites
RAW Crunchy Fig base
200 g Dried figs
1/2 cup (1dl) Pumpkin seeds
1/4 cup (1/2dl) Sunflower seeds
1-3 tsp water
1 pinch of good quality salt
1. Roughly cut the figs and put in a food processor, blend until a dough is formed
2. Add the seeds and salt, blend
3. If neccesary add the water and blend until a firm dough is formed.
4. Use a rolling pin to make a thing square of the fig dough and cut it in 7 long pieces.
5. Roll them up individually and press together the ends. Put in the fridge while making the sauce and the filling.
Cheesecake filling
1 can of coconut milk (for raw version use a young coconut and blend meat+water)
2 small organic bananas
1/2 organic lemon, zest & juice
2 tsp ground cardamom
1. Place cans of coconut milk in the fridge for at least 6-10 hours to cool and seperate. Open can and scoop out only the top firm white layer and put in a bowl. (Save the liquid for a soup or smoothie!). Wisk until creamy.
2. Blend bananas, lemon juice, lemon zest and cardamom in a separate bowl using an immersion blender. Gently fold into the creamy coconut and place in the freezer.
RAW Spiced Cranberry Sauce
3/4 cup (2dl) Frozen cranberries, thawed
3 large soft dates, pitted
5 tbsp water
1/2 star anise
1/2 tsp ground cinnamon
1/2 tsp ground cardamom
4 cloves
1 organic orange, juice + zest
1. Grind star anise and cloves in a coffee grinder or by using a mortar
2. Mash the pitted dates in a bowl using a fork and add the rest of the ingredients. Continue to mash/wisk using the fork.
3. You can add the spices little at a time to make sure the flavor suits you. 
Arrange
1. By using a small spoon fill the fig rolls with the lemony cheesecake, top with cranberry sauce (or put the sauce on the side).
2. Sprinkle with some additional cardamom and enjoy, baby, enjoy!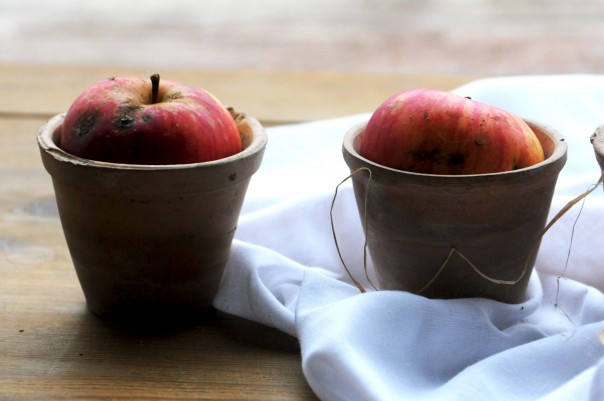 Leaving the party with Fabian close to me and driving home beneath the bright stars did not make matters worse. After cup of tea with myself I was ready for bed. There is magic everywhere and I feel grateful to be able to see it. The awesomest thing is: You can too.
Lets have an extravagant love party in the comments below and share one thing that you are thankful for this Thursday.
Press your hands to your heart and really feel it. Shout it. Dance it. Aaaaand.. eat it in the form of this cheesecake;)
Honeys, I love staying in touch with you on Twitter & Facebook too <3