T.E.A
-Totally Earthsprout Approved-
…and of course a Greenylicious recipe that will knock your fluffy fall socks off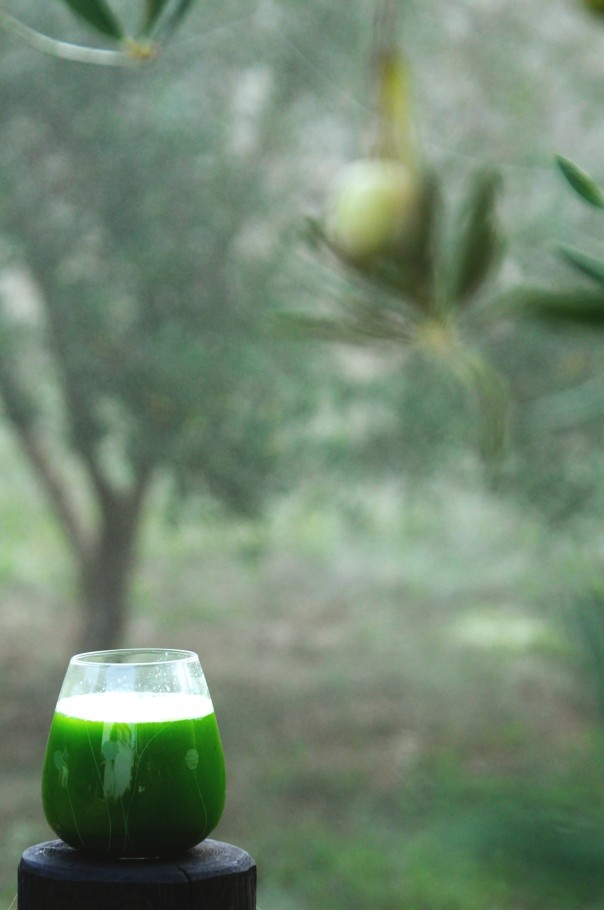 While you were busy loving these past two weeks of fabulous October I snuk off to Italy. Yes. I-t-a-l-y. I have gotten some well needed days of exploring, resting, hugging and re-doxing (hello pasta, bread and sugary vegan gelato) but now my tummy is longing for greeeeens (and You).
You have already met the Greenylicious Super Smoothie and the Golden Detox Drink so let me present to you my third guru: The Green Jazz Juice (you might also know it as my harvest juice). But first I think it's time for a fabulous and full-of-heart list of Totally Earthsprout Approved things, right? Ready for some inspiration?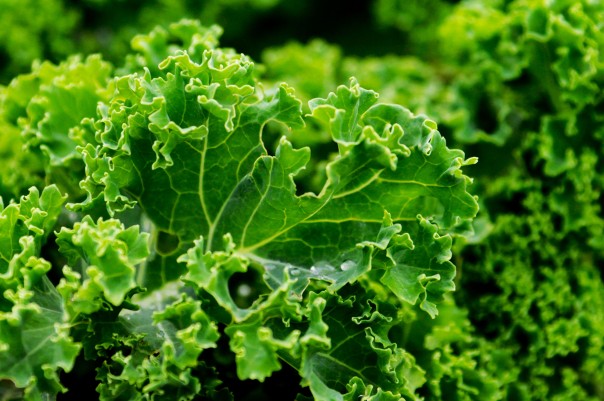 Totally Earthsprout Approved
I have to start this list with something obvious. The explosion of colors that is all around right now and makes me want to dance in the forest all day long. With a a huge knitted scarf, bien sur.
A new brilliant foodie magazine called FOOL has launched. Absolutely one of a kind.

Check it out!

I give you two words:

Oh.LadyCakes.

– Yes, it´s my newest food blog obsession and if you haven't had a chance to check it out yet I highly recommend starting with

The Big Ass Salad

(because of the name, duh) and

Pumpkin Pie Sundaes

.I adore  the storytelling and no bullshit posts filled with innovation and love.
Last night Fabian suggested we start each morning with meditation/yoga TOGETHER. Bam. I fell even more in love with the man.
This

Pretty In Pink Veggie Buckwheat Bowl

has already become a staple (which is unusual for me to have). The warming and fragrant sensations are just too awesome to leave in the archives.
Knitted socks. Fireplace. Candles. Movies. Books (what are you reading?). Pumpkins. Cinnamon. Cold noses. Red cheeks.

Oat Cha

i and all things… Well, fall-y.
Jumping in pools of water with my rubber boots on.
Sisterhood. Live, in the blogosphere, in our hearts, with the earth. It´s powerful stuff.

I love you all.

These

White Bean Caramel Chocolate Chip Cookies

will most definitely be served on Halloween (and before. and after) because how can a c-o-o-k-i-e be THAT tasty and THAT healthy? Beats me.
Putting the dehydrator to work and sniff (and snack) on crispy stuff all day long.
Hug a tree and press your heart towards it. Solves everything. Promise.
Last but not least, Are you interested in receiving a tailor made meal plan exclusively and lovingly made by me? Then contact me at elenore.b.zahn@hotmail.com – I have found time for 3 gorgeous Earthsproutlings in November.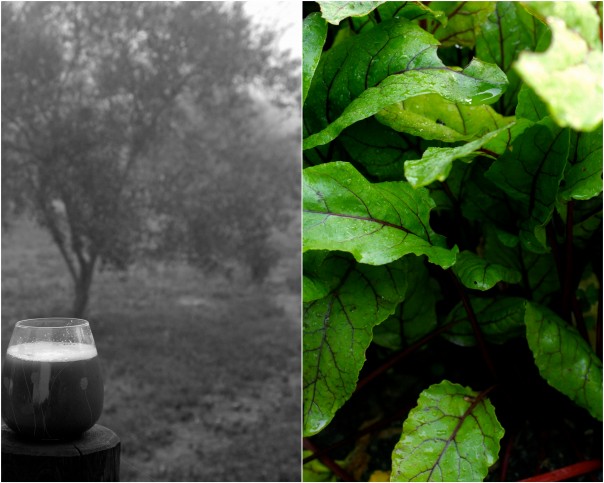 Green Jazz Juice
A glass of Green Jazz Juice is both tasty liquid love and a sensationally powerful miracle worker. This drink is an awesome medicine that sends pure nutrients straight to your cells and into your entire system in no time at all. Drinking green juice is a great way to de-clutter, alkalize your precious system and it keeps things moving. It will speed up healing, clear up skin, eyes and overall health. Also if you wish to balance your weight, this is a great way to do so. Keep in mind that while detoxing from time to time is a good thing, constant detoxing is not. Balance is key. Get to know yourself and get your greens on when your body says "Gimme some Green Jazz Juice". Personally I might drink the GJJ every day during summertime but during the winter I lean more towards the heartier stuff.

 Basic Recipe (tweak to your liking)

2 midsized Zucchinis/ large Cucumbers
4 cups leafy greens*
1 bulb of fennel
1-2 organic lemons
1 apple
1 small piece of peeled fresh ginger
1 cup pure cold water (optional)
5 drops of liquid lemon Stevia (optional)
a few ice cubes
1. Rinse and prepare all ingredients. Juice in whatever juicer you have on hand (or blend and strain using a nut milk bag).
2. Enjoy the Green Jazz Juice with some ice cubes and sip away to superpower land.
*Kale, Beet greens, sprouts, shoots, spinach, swiss chard, collard greens, parsley, dandelion, purslane, romaine, lettuce, argula (to name a few). It´s important to vary your choice of leafy greens. You want all kinds of different nutrients/benefits and it´s not a very good idea to stick to only one kind.
—————————————–
If you like getting your Jazz-y Juice on I'd love to know all about your favorite tweaks in the comments below! You have a totally revolutionizing trick? Yay! Let´s hear it!
And hey, use the hashtag #GJJ to spread the Green Disco at Twitter & Facebook <3
Cheers Darling and lots of Greenylicious Love from me to you.
°°Elenore°°