It´s Love List time, baby
Rain is pouring like crazy here at Mangalam where I´m creating in the kitchen at a Yoga teacher training (the last scheduled time before other adventures).
This Sunday is slowly starting and the yoga honeys just came out for a little tea break between Puja & Yoga. The digital clock on my computer shows 06.34 and my cells and soul are ready for this new day. First, a love list of things Totally Earthsprout Approved (how I love writing these) and a dear recipe of the raw seed -lifesaver- cracker.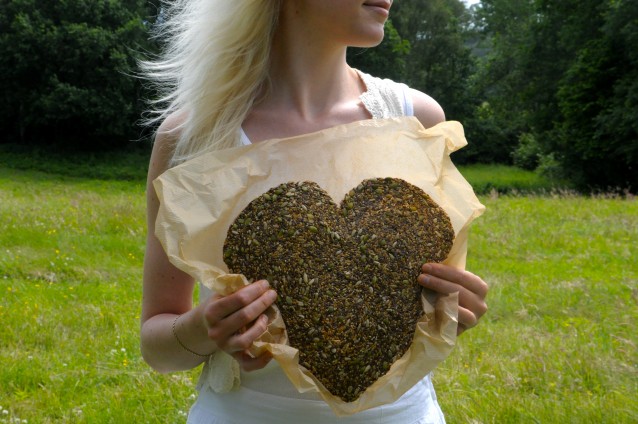 Totally Earthsprout Approved
There is a very special space created when loving people come together, people that support, care and love you without the boundaries of societies set rules. It is happening here at

Mangalam

and it is a beautiful reminder of what matters in life
I have two words for ya´ll. Fresh Honey. Wow, it never fails to amaze me this golden gift of nature. We went on a little honey adventure (which you saw if you are following me on Instagram) and came home with some of the honey harvest du jour. It tasted of grassy meadows filled with dew. I want to smear it all over my body!
This quote from somewhere on Facebook really stuck with me: "Respect yourself to walk away from anything that no longer serves you, grows you or makes you happy". It´s the simplest thing and so easy to forget.
My Earth friendly and user friendly

Keep Cup

serves me uber well! If I have to take my morning golden detox drink on the go or just pour some left over smoothie this one is so, so perfect! And the fact that it is pink, orange and yellow brightens my day for sure.
Go find your nearest organic hairdresser! It´s not only what you put in your mouth that comes into your body. Same goes for shampoo, hair dying and other stuff. I am all for organic highlights and I know that both my body and the earth sends huge thanks.
I´m full on blown away by the response on my newsletter from you, Earthsproutlings! It rocks to stay connected with ya´ll <3 So if your not already on the list, it is time. Get on it! + you´ll receive a link to download the FREE Greenylicious Basic Bible!
Every time I am over at

Happyolks

I feel like Kelsey and Shaun are pumping my system with tons of love. I adore their stories, adventures and follow your heart and truth no bullshit way of living and blogging.
I final shout out for Caisa, Ulrika and Fabian whom have been my non of this world assistants while whipping up foodie creations during this particular yoga teacher training. Sharing both brain and heart with those who help out in the kitchen is beyond magic. Plus thanks to Caisa for making that cracker heart that inspired this entire post (and holding it in the pics). Isn´t she gorgeous!?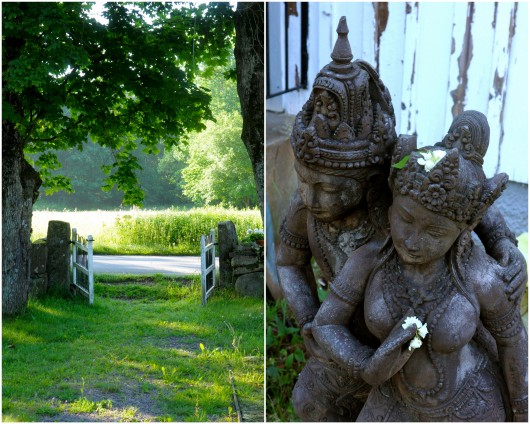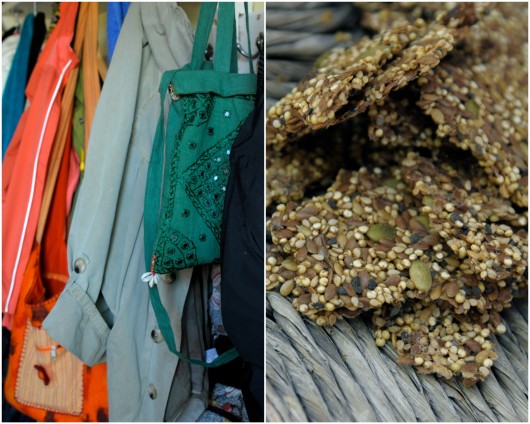 Raw Seed Crackers
This is the simplest most basic recipe ever and I always keep a box of em in my kitchen. True lifesavers these babys. Not to mention super yummy and endlessly versatile. Are you a raw jam, fermented nut cheese or pesto person? Either way, these are perfect! If you want to you can put some apple and cinnamon in the dough and you´ll end up with dessert-y crackers! Or italian flavored, or smokey or cheesy.. You see what I mean, these are versatile, like for real. This time I gave them a french tomato touch.
1 cup pumpkin seeds
2 cup flax seeds (brown or golden)
1 cup sunflower seeds
1 cup sesame seeds
0.5 cup sundried tomatoes, roughly chopped
1/4 cup dried french herbs
2 tblsp Tamari
Himalayan salt to taste.
1. Rinse the sesame, sunflower and pumpkin seeds thoroughly then soak all seeds (including the flax) in a big bowl with as much water it takes to cover them fully.
2. After approximately 30 minutes you will have to add more water to keep the mixture dough-like. Let them soak for a minimum of 5 hours. I usually leave them overnight. 
3. Now add the seasoning (your choice which kind) and work them into the dough thoroughly.
4. Spread the cracker dough evenly (0.40 inch thick/1 cm tjock) onto non-stick paper on a baking tin (or onto teflex for a dehydrator). 
5. Let it dry on the lowest temperature in a regular oven with a pot-holder/cloth keeping the door a wee bit open. This will take somewhere between 8-15 hours depending on your oven. If you have a dehydrator (Yeah!) use that one instead.
6. When completely dry, break it into cracker bites and store in an air tight container.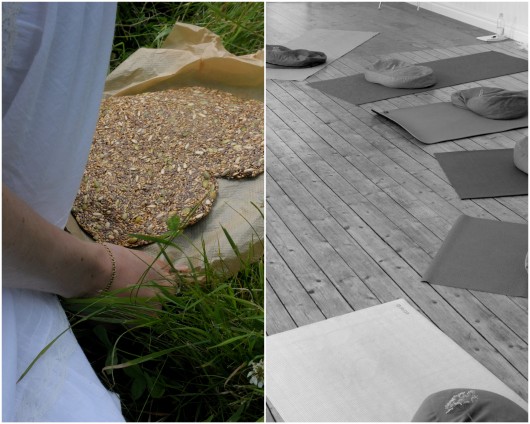 As I finish this post off it is early afternoon and the sun did decide to show up. I have just served a crazy delish lunch and truly wish I could share it with you. Instead I hope you´ll go make the raw crackers and maybe even turn it into a heart shaped one!
See you on

Twitter

and

Facebook

for more adventures and explosive inspiration!
°°Elenore°°