Detox and being perfectly imperfect
Ever wondered why the last 4 posts on Earthsprout have been featuring weeds? well, it is because I´m having fun practicing the importance of NOT being perfect. I mean, never go check out a gardeners garden right?!
So if you have a cute well-organized garden in mind when surfing this page.. I am going to have to disappoint you. At the moment I am simply too busy hanging out with my friend Miss Mac and wandering around exciting entrepreneur-land.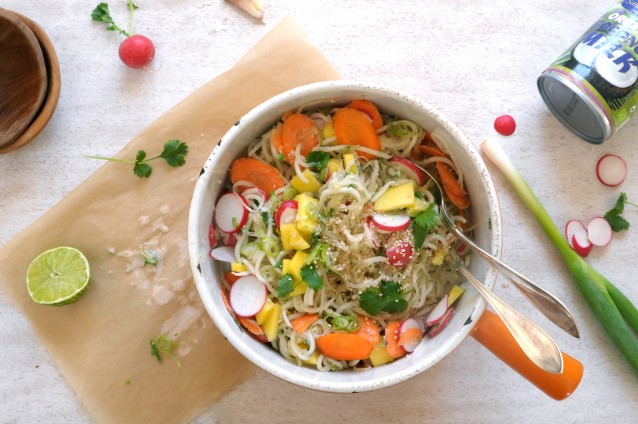 Never in my wildest dreams could I have foreseen that I due to Earthsprout work would not even have had the time to plant OR plan a vegetable garden by now. Since getting back from living in Andalusia, Earthsprout has taken me for such a ride and even if there is way more computer-time than I´m used to, YOU make it all such a disco adventure! You know that, right!?
Anyhow. For the past few years it has been a major thing for me to practice the art of letting go. Do not get me wrong, I was NEVER a control-freak (ask my family or check out my wardrobe) but there are still certain patterns that we inherit from living in today's society. Letting go of perfectness & silent "important" rules I think is extremely fun (I love to lovingly provoke) but also very challenging.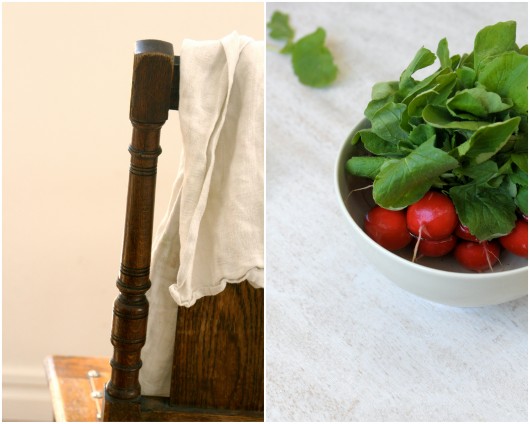 The rule should be following:
There is no better way to do things then choosing the ways that makes your heart sing.
Prioritize accordingly.
The status quo way = super boring
Your way = crazy fun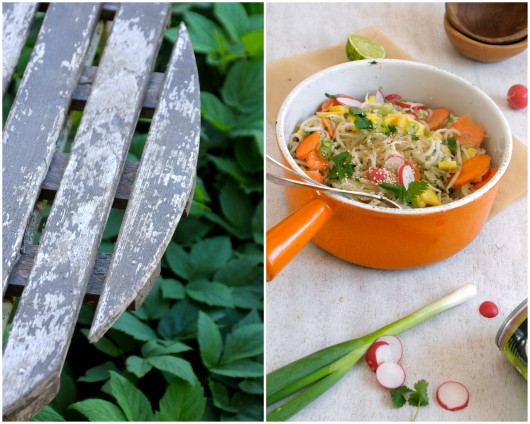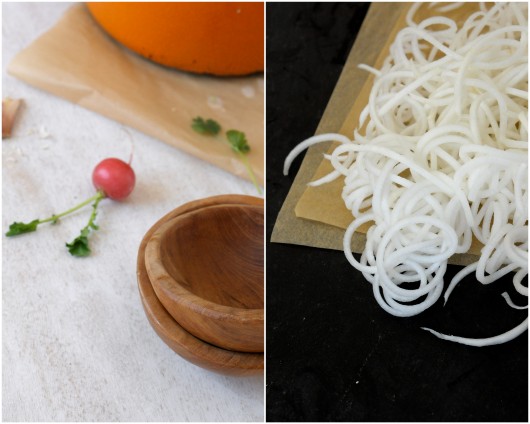 Fun & Fabulous Facts
Detoxing is one of those things that some people do religiously by using all sorts of hm..interesting ideas. My philosophy? Always.Go.With.Your.Gut. and never go overboard. You are not your body or how you eat. You are You! For me detoxing is tons of greens, pure water, hanging out with mother nature, surrounding myself with awesome loving people and eating boosting food on a day to day basis.
This is why I, when wonderful Being Content (just listen to that name) asked me to create a cleansing recipe for their site a couple of weeks ago, made a colorful, summery plate for people to indulge in and getting it´s detoxifying properties as a bonus. Now that´s my kind of perfect!
Right, over to the superhero of this post, Daikon. What now? Have´nt you met Daikon before my friend? It is about time! Daikon is a part of the radish family but sadly not as widely known as it´s small red cousin. Daikon has been used for ages as a cleansing vegetable and since it is a diuretic it flushes out the toxins through the urinary tract (as the nettles in this smoothie does). It is effective against many bacterial and fungal infections. Therefore indirectly supporting your good bacterial flora, which is great for maintaining a balanced body that can get rid of toxins & intruders easily.
For this crazy great Pad Thai I made noodles of Daikon by using a spiralizer and added some store bought Raw Kelp noodles (made of the algae Kelp). I see this as a summers version of the Buckwheat & Sweetpotato noodle obsession I had this winter and I welcome the invention with open arms (yes, you should too!) It´s Rawsome!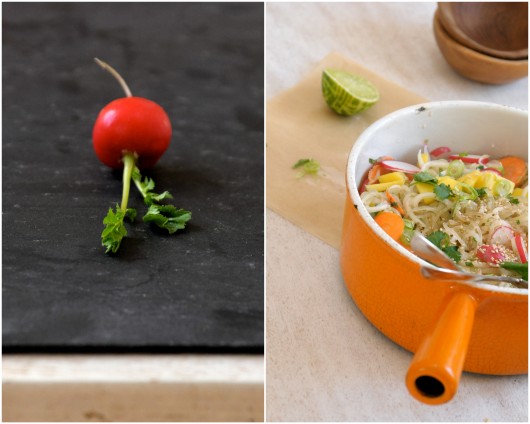 Crystal Cleanse Pad Thai
4 portions
Noodles
300g Raw kelp noodles
1 Daikon
1. Rinse the Kelp noodles well.
2. Peel the Daikon and use a spiralizer/potato peeler/julienne peeler to create Daikon noodles. Put in a large bowl together with the Kelp noodles
Sauce
1.5 cups Coconut milk
2 tblsp Tamari
1 large clove of garlic, minced
½ tsp Himalayan salt
1 small handful of fresh Cilantro, roughly chopped
½ lime zest & juice
1. Mix all ingredients and pour over the bowl of noodles. Let marinate over night for best result (or at least 1 hour).
Veggies
1 large carrot
15 small radishes
½ large ripe mango
1 spring onion
1. Rinse, peel and prepare all vegetables and fruits as in the picture.
2. Toss them together with the marinated noodles
Arrange
Sprinkle some sesame seeds on top of each plate and add some fresh cilantro. Maybe a dash of lime juice & tamari to taste. As an addition avocado slices and various sprouts work really well too.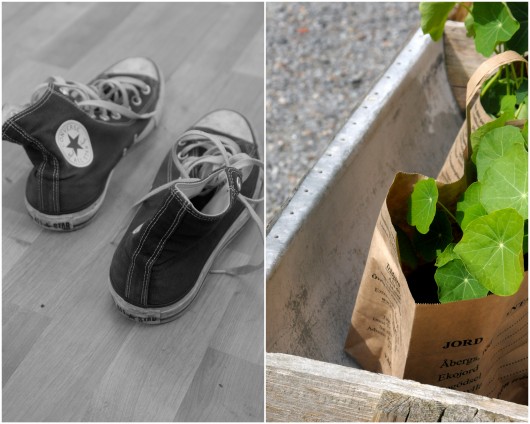 While you go get your Daikon I´ll take a tour to the neglected garden and plant some flowers (edible of course) and frolic in the sun with another foodie soul sister!
And remember; You are perfectly imperfect aka crazy fun and totally Earthsprout approved!
So tell me, in what way are you letting yourself keep up with you? Basking in gorgeous food, going for a run, miracle meditation or maybe just watching a relaxing movie? Come on over to

Twitter

&

Facebook

and spill your tips!
Peace and Greenylicious Love
°°Elenore°°
—————————————————————————-
CLICK ON THE PICTURE BELOW FOR RECIPE