You are such a weed
Yes, you are.
– and I mean that in the nicest possible way-
If you haven't already got it. I kinda love them weeds. I am a green goddess proudly frolicking among all those wild yummy things. Right, I get that I sound a little bit maniac-y. Sorry about that. This post is not supposed to be about what sort of weed you are (but if you ask me I would totally be Ground Elder). No this was meant so be about the gorgeous pesto,  so darn delicious I almost ate it all myself.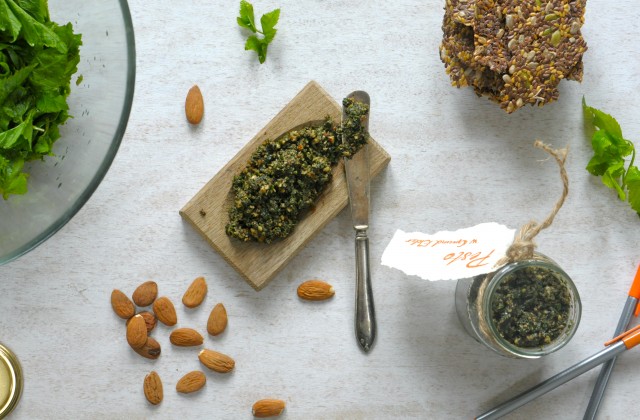 So. Fabian and I got back from London a couple of days ago (hope you don´t mind me mixing food & travel photos here) . We have had such a splendid time and I want to thank you all for sending tons of a-m-a-z-i-n-g foodie tips to me.  I have to admit that I kinda wanted to bring the entire Whole Food shop to Sweden. (not to mention Planet Organic, all the juicy juice bars, the endless amounts of inspiring products and all raw restaurants).
One part of me is a real city gal and I love walking around a beautiful town, people watching and just having lots of fantastic foods around. But in the end my heart and I need to be close to grass, trees, springs and just having the possibility of not seeing anyone (apart from wild animals) for an entire day or more. This is why when I came home, decided just to go out in the forest, grab a load of wild, pure ground elder and whip up a super nutrient dense (& cheap) pesto.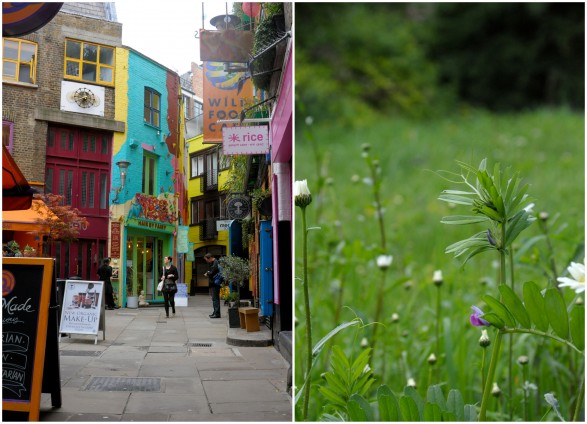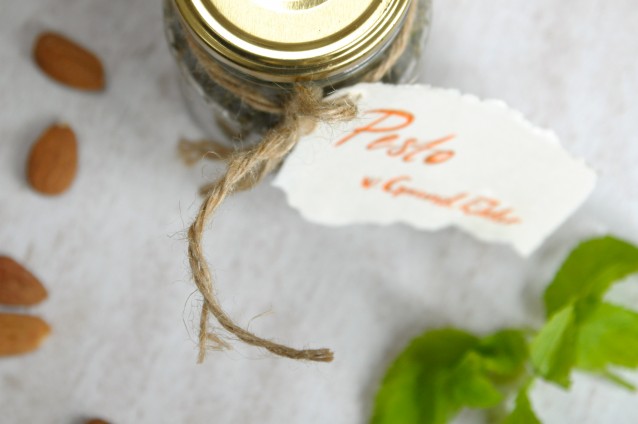 Fun & Fabulous Facts
Now what on earth did she do? Toast the almonds? Yep, that´s right! I have to be honest here. I do not have a perfect flowing supply of pre-sprouted and pre-dehydrated nuts and seeds in cute little glass containers in my fridge. And frankly. Sometimes I just want to toast those nuts. (…oh no, I did not I just write that last sentence!?). So why did I not simply use raw almonds for this recipe? I´ll tell you why.
Ever wondered why these babies last for so long in your pantry when they are obviously destined to sprout and turn into a huge plant or tree? No? Nuts and seeds contain so called enzyme inhibitors which keep them from sprouting when dry. If they get in contact with the life force of water and sun/heat (like when you soak or plant them) these enzymes dissolve. This also happens when heating them up. Like when I toasted the almonds today.
But why do I want the enzyme inhibitors to go away? Well, if you munch on a lot of raw nuts then these enzyme inhibitorsare actually quite hard on your body and they work against your own digestive enzymes which are trying to get a hold of all nutritious stuff in your food. Then You are adding beautiful whole foods with tons of nutrition that you cannot absorb since the enzyme inhibitors are still there.
So, honey. Either soak or lightly toast your nuts and seeds. (If you have a sensitive digestive system I´m telling you. You will notice quite the improvement).
Are you wondering about the Ground Elder? I´ll tell you it is a precious precious plant (if it is not invading your vegetable garden). Apart from the obvious load of Chlorophyll Ground Elder is packed with an amount of fiber that could make a top quality Chia seed envious. It has a long list of medical use and was cultivated in monastery's in the Middle Ages. At this time monks and bishops used it to counteract gout (these men obviously likes to indulge and revel since gout is most commonly caused by excess amounts of alcohol and food).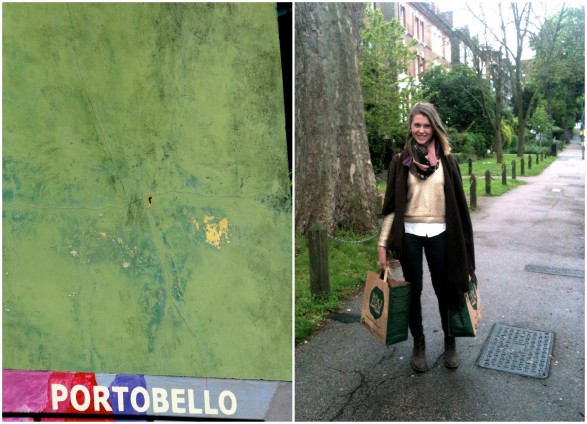 But about that "you are such a weed"-rambling earlier. I was not really kidding. You see I came up with the most vivid mental picture for putting you life on the track you want it to be. Picture this: YOU are the soil, your THOUGHTS are the fertilizer and your REALITY are the weeds. This makes total sense since you are the one creating your reality with your thoughts and actions. Just decide whether you want your thoughts to nurture lovely edible greens (great life) or some deadly really nasty weed (not such a great life).
This is an awesome daily challenge and it is oh so worth it when you realize what great things you can manifest into your reality by using that gorgeous power of yours! You ROCK!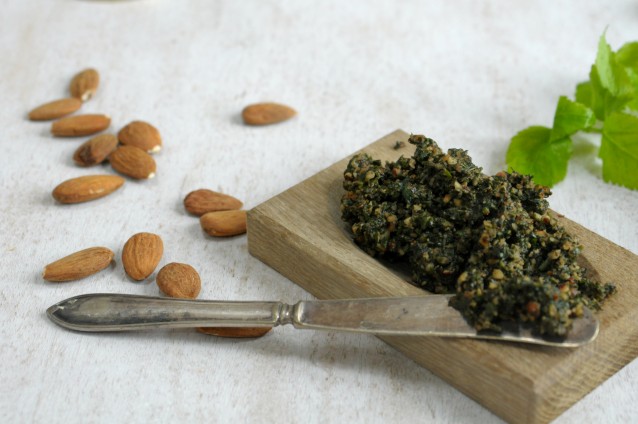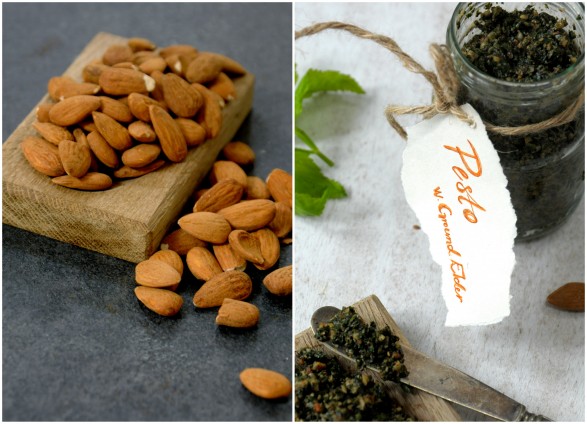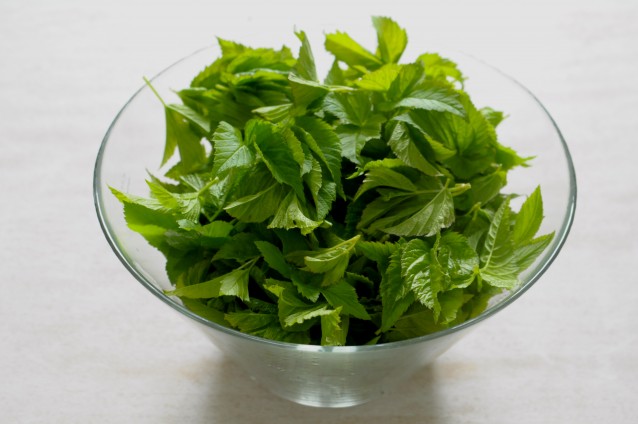 Pesto
This pesto is very unconventionally made with Ground Elder and lightly toasted almonds. I had my little sister in mind when creating the recipe so it is very kind and non spicy. Perfekt for a raw cracker (or maybe these over at My New Roots). I´m thinking Raw Zucchini pasta with this pesto and some fresh heirloom tomatoes.
Makes 2.5 cup
1 cup Almonds (2.4 dl)
3 cup rinsed young Ground Elder, finely chopped (about 4 large handfuls)
3 tbsp virgin olive oil
1 small tsp Himalayan salt
1 tsp ground black pepper
1 small clove of garlic, minced
1. Lightly toast the almonds in a dry frying pan and ground them roughly in a mortar
2. Add all ingredients to a food processor and mix until thoroughly incorporated.
3. Put the pesto in a clean glass jar and store in the fridge (or two smaller jars and put one in the freezer)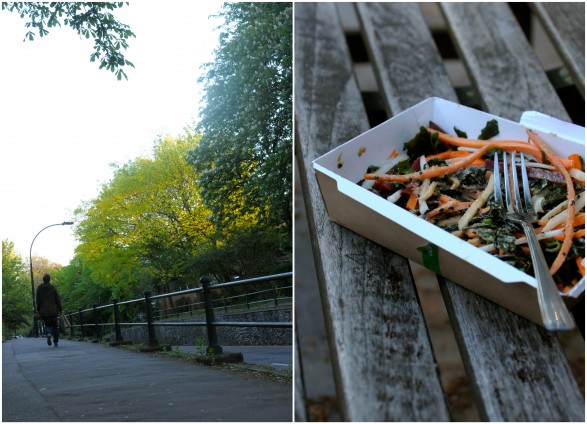 This takeout from S.A.F was one of my best London meals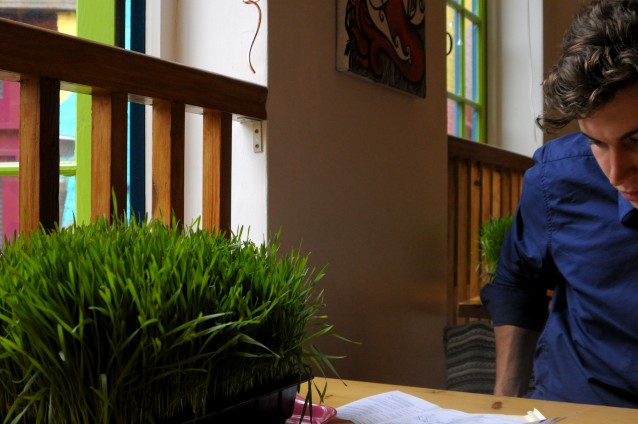 Fabian and the Wheat grass and AMAZING Wild Foods Café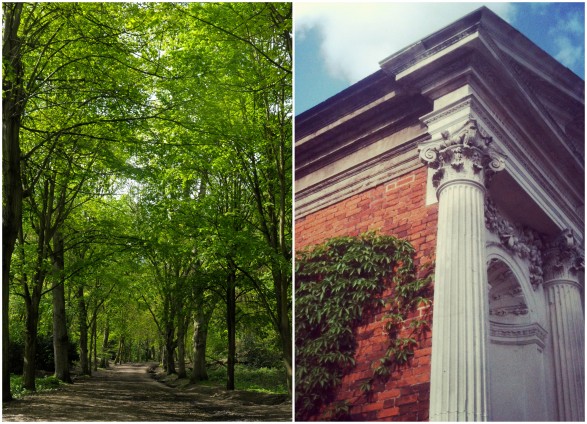 And Earthsproutling, what kind of weed would you like to be? Now that´s something to think about, right!?
(and why would I be Ground Elder? well, first of all it conquers all. It is both strong and beautiful. Secondly it makes the best pesto I have ever tried. Yeah!)
Hop on over to

Twitter

or

Facebook

and tell me all about your line of weed thinking
Summers bliss and crazy rainfall
°°Elenore°°
——————————————————————————–
(do not miss the crazy dance at the end). This is my attempt at getting a scholarship to attend B-school with Marie Forleo and would be such a dream come true! I´d be more than happy and grateful if you liked it on You Tube and shared it with your friends. I do not usually like asking but a spot at B-school would seriously mean SO MUCH to me!
Watch it

HERE