When Life gets stingy I turn to Nettles
(Or smart strategies when you´ve kind of hit rock bottom)
We were so so far off for a few days this past week, Fabian and me. When floating in a neverland where the flue holds you tight it´s tough to see more than the importance of a bed a bathroom and love. Food? Oh no, not important at all. At these times it´s funny how we in the midst of our misery still felt how being together did boost the healing process. Or at least helped sanity to stick around.. But how to get life back into this freaking amazing body that handled those crazy days!?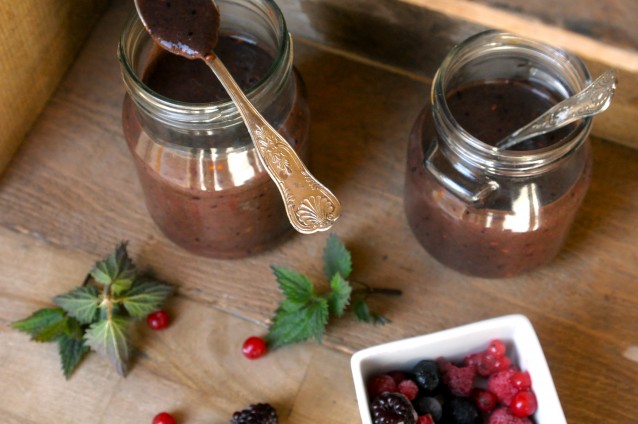 …So I turned to nettles. This glorious little superhero that somehow has taken over the entire space behind our house. They are abundant, they are stingy and.. they are real lifesavers!
I decided to take a leap of faith and introduce this smoothie to my empty tummy (that did not want anymore sourdough bread and probiotics) and I just knew it would bring my body back to life. Oh how right I was! Sleep + this smoothie just might be the best pick me up I have ever tried after a terror flu! Wohoo! I love miracle cures (especially when they are greenish to the color and very free of charge;)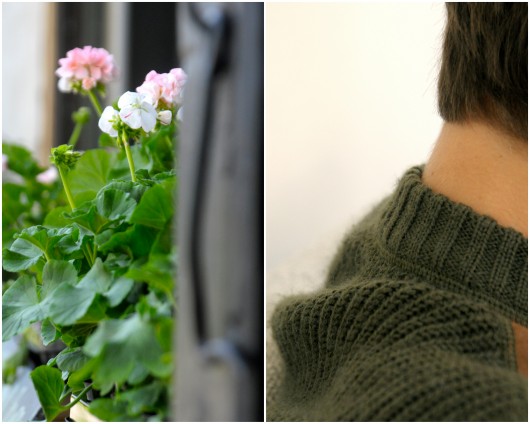 Fun & Fabulous Facts
Growing up on the Swedish countryside I have always had nettles around and when the first shoots came at Easter-time we made nettle soup. Nettle soup with eggs from our hen house made an amazingly beautiful meal with the bright contrast of a really yellow yolk and the almost too green color of the soup. Then when I realized the amazing nutritional value and medicinal properties of the nettle I got even more hooked! This little (although it can grow to a crazy height) is one of the most powerful detoxifiers known to human. By being a diuretic it works it´s wonders eliminating a load of toxins through the urinary tract. This is why it is commonly used with people who have kidney related diseases/problems to strengthen the kidneys .
One of the most amazing things, I think is that the stinging Nettle Urtica dioica help rid the connective tissue of toxins. This is worth mentioning big time since there are very few things that can make this happen. The connective tissue loads up on toxins from our food, drinks, overall habits and environmental toxins since it is the most stable place for the body to store these. As the years go by and we do not care to detoxify the connective tissue then problems can arise. Including foods that are mildly detoxifying in your daily diet is a smart one, honey!
As with all miraculous foods I can go on and on talking about the nettle (I mean I did not put it in my Nordic Superfood mix for nothing)… but I won´t. I´ll just mention this: for you that are having problems with pollen allergies at this time of year, nettle can help! Wooho! So put on some gloves and go foraging!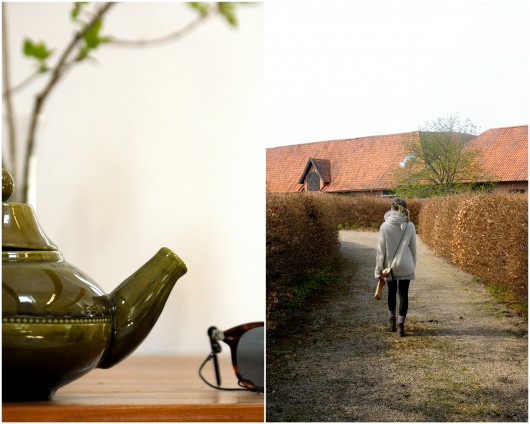 Those of you who know me also knows that I tend to get a tad crazy when it comes to green elixirs, smoothies, drinks and juices. There usually is very little fruit and never dried fruits when these drinkable goodies comes to life. I mean, I cannot be called the Green Goddess for nothing right?
At some times though.. striving for a uber balanced blood sugar get´s kicked real far away. Like today when all I can bare to eat needs to be on the sweet, easy digestible side of the scale. Haha, it sounds like I´m about to introduce a smoothie filled with 2 cups of agave here. Do not worry, that´s not the case. Banana, berries, vanilla and stevia did the trick this time.
Oh and it does not sting, honey! Just blend the smoothie thoroughly and the problem is solved!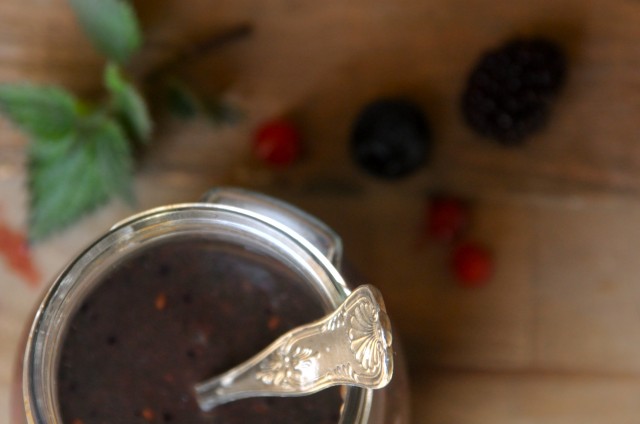 Gimmie Life Nettle & Berry Smoothie
I kept this recipe extremely basic for it to be as easy as possible on my stomach. If you want to go all green wild vixen and add all kinds of veggies, other fruits, superfoods and fun stuff, go ahead and do it! I´ll give it a few more days then add some raw cacao!
2 large smoothies
3 cup Nettle, roughly chopped
1 large banana
1 cup oat milk/almond milk/other veggie milk
1.2 cup mixed frozen berries
0.5 tsp pure vanilla
10 drops stevia concentrate
1 organic lemon, zest & juice
1. Rinse and roughly chop the nettles and add it to the blender along with all other ingredients.
2. Blend thoroughly (about 1-2 minutes depending on your blender) this makes the stings disappear and it breaks down the cellular walls of the nettles which makes the nutrition more available for your body to absorb.
3. Add some frozen berries and say cheers!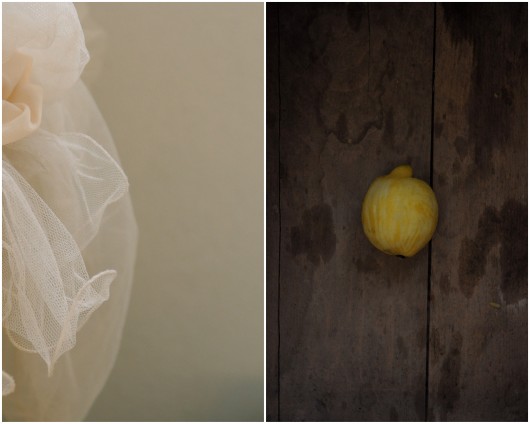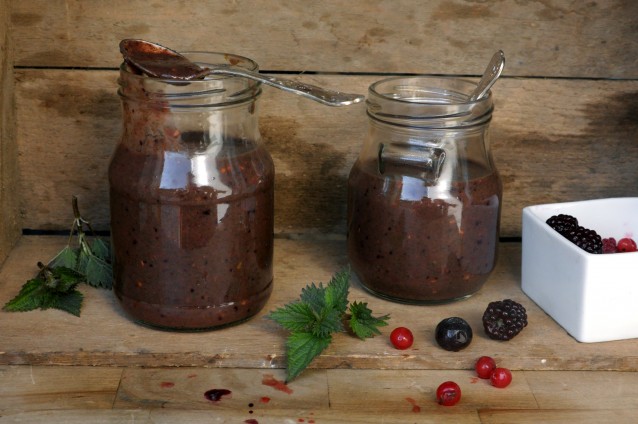 Voilá, a few smoothies, plenty of rest and a trip to a local farm/shop later I´m feeling confident that life actually HAS returned. Like for real. Amazed yet again by the fabulous power of love (feeling the Lion King soundtrack?) and that sometimes the bathroom floor is a real nice place to sleep (ahem..)
Now come on over to Facebook and Twitter and tell me, do you dare making this smoothie or are you still afraid of the stings?
Crazy bliss and a flowery apple tree
°°Elenore°°